By Allie Steers and Harry Harwood
Litchfield County has been a summer retreat for many for generations. The beautiful scenic views, numerous lakes and waterways, variety of restaurants, and strong art scene makes for a memorable summer. We've put together a list of 50 things to do this summer—whether you live or vacation in Litchfield County—here are some ways to make the most of your summer!
1. Paddle a six or ten mile section of the Housatonic River with Clarke Outdoors in West Cornwall. Open by appointment only.
2. Stop by the Woodbury Lions Club's Golf Tournament on August 15 at Eagle Valley Golf Course.
3. Hike the Roxbury Land Trust trails. There are over 32 preserves with 30 miles of hiking trails, historical landmarks, and quiet places to enjoy Roxbury's scenery.
4. See all the waterfalls in Litchfield County. Do go chasing waterfalls.
5. Pop into Litchfield Distillery and take a short and interesting tour of their facility and sample their award-winning spirits. The tours and tastings are free. Booking in advance on litchfielddistillery.com is encouraged. Make sure to try their newest Agave selection and their summer vodkas—blueberry and strawberry.
6. Experience some of the most idyllic country roads in our area on bikes. Covered Bridge Electric Bike in Cornwall has a variety of e-bikes for rent and will fit you for your size and needs. If you go, be sure to check out the scenic route along the river to Falls Village.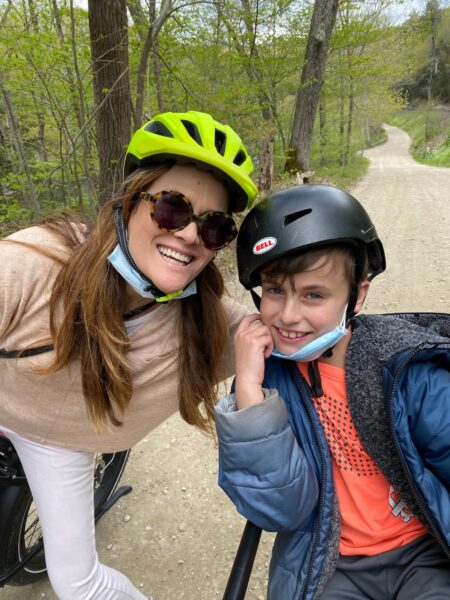 7. Hike the trails at Steep Rock Preserve in Washington. There are trails for all ages and levels of experience. Find the historic Holiday House trail, go up the mountain to enjoy a beautiful vista, or hike through the old tunnel carved through rock for a long ago train route.
8. Grab a cup of coffee and a bite to eat in Washington after a hike at one of these charming cafes.
9. Get your fair fix at the Goshen Country Fair featuring games, amusement rides, contests, exhibitions, and fair food.
10. Enjoy outdoor dining. Our readers voted The White Horse in New Preston as best outdoor seating with Hopkins Inn and The Po in second and third place. Find a lively social scene in New Preston at The Owl Wine and Food Bar; all outside seating with a beautiful view at West Shore Seafood in Morris; and in Sharon, head out for French at Le Gamin or try the darling wine bar; The Edward. Also enjoy a delicious meal at The White Hart Inn in Salisbury.
11. Go for a hike along part of the Appalachian Trail which spans from Kent to Salisbury
12. The White Memorial Conservation Center in Litchfield has 40 miles of trails to explore, special events, and programs for all ages. The boardwalk hike is a must do.
13. Enjoy jazz music at the Litchfield Jazz Festival Opening Gala on July 29. The Gala runs from 5:45-7:00pm and the concerts start at 7:30pm.
14. Tour the historical places in Torrington, including the John Brown birthplace site, Torrington Historical Society. Visit the newly developed walking area in downtown, the art galleries, and numerous restaurants including the legendary old school Italian Venetian Restaurant.
15. Visit the Eric Sloane Museum in Kent. View his paintings, illustrations, and collection of early American hand tools. While there, walk next store to the Connecticut Antique Machinery Association for a look at historical trains, tractors, a fully restored 19th century schoolhouse, and mining/mineral museum.
16. Relax and listen to live music at South Farms' Summer Socials every Thursday night throughout June-September. There will be live music, food trucks, local beer, and more.
17. Head to 100 Main Street in Falls Village curated by Bunny Williams and Christina van Hengel for one-of-a-kind products made by local artisans.
18. Feel like you are getting away to France at one of these French restaurants:
19. Spend the day shopping in the village of New Preston at these beautiful shops:
Afterwards get a drink and bite to eat at The Owl Wine and Food Bar.
20. Woodbury is home to some cute gift shops and antique shops.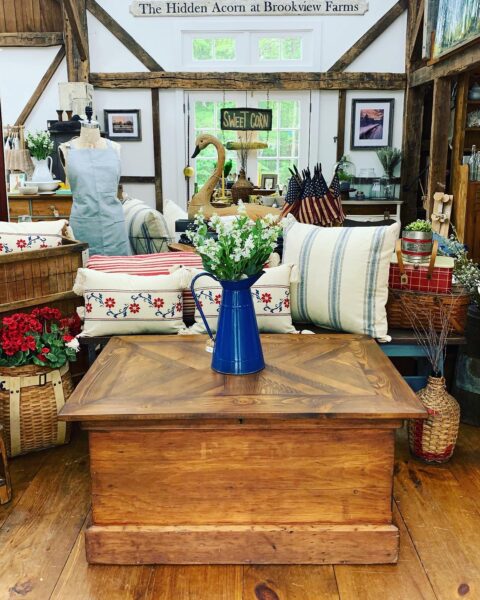 21. Take advantage of seasonal outdoor restaurants. West Shore Seafood in Bantam has mouthwatering seafood and a garden area or seasonal tent. If you like a drive-up experience, Gooseboro Drive-In in Bantam serves up traditional food like hotdogs and hamburgers. Popey's in Morris is a local favorite with picnic tables and glider swings. Head to New Milford for Clamp's–a traditional hamburger stand with a casual atmosphere.
22. The Institute for American Indians in Washington offers many educational programs to engage learners of all ages and create a deeper understanding of Native American history.
23. Immerse yourself in creative collaborations and conversations at Spring Hill Arts Gathering multi-day event, June 16-19. There will be many different public programs that connect artists with nature.
24. Spend the day at a beautiful vineyard. Litchfield County has numerous vineyards to enjoy. Bring a picnic blanket and some chairs and relax while sipping on wine and watching the sunset. Check their websites for special live entertainment events. Here are just a few: Walker Road Vineyards in Woodbury; Sunset Meadow Vineyards in Goshen; Hopkins Vineyard in New Preston; and Hawk Ridge Winery in Watertown.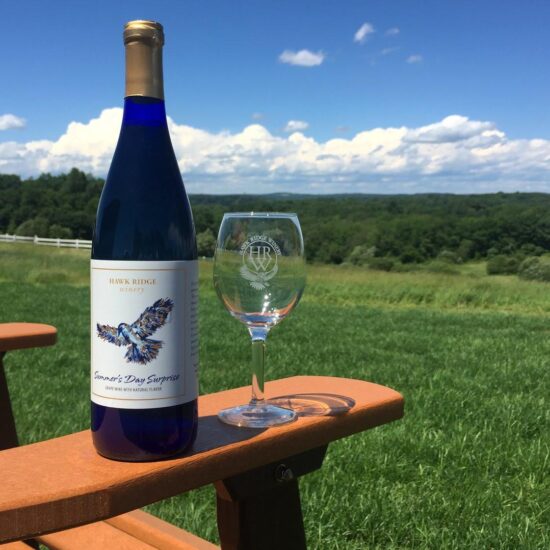 25. Let's go antiquing! You are bound to find something you love at one of these popular places:
26. If you love beautiful landscapes, be sure to visit the Hollister House Garden in Washington. The gardens, open to the public, complement the 18th century house, barns, and outbuildings.
27. Dance the night away at Washington Art Association's 13th Annual Summer Solstice on June 25.
28. Find that perfect piece you've been searching for at a local Flea Market. Be sure to check each website for updated information. Elephant Trunk and Litchfield Pickers in New Milford; Woodbury Flea Market; and Bethlehem Indoor Flea Market.
29. Gardening enthusiasts, stop by White Flower Farm in Morris. Not only do they have a variety of plants but they have beautiful display gardens to inspire you.
30. Pick your own berries and fruits at March Farm in Bethlehem and grab a fresh baked pie at their farm store & bakery.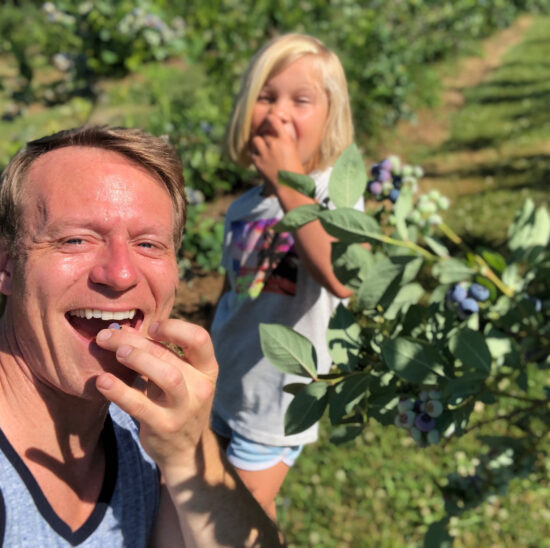 31. Kayak and paddleboard in Bantam Lake, the largest natural lake in Connecticut covering 947 acres. There are two launches, Beverly's Marina at the corner of Rt. 209 and Palmer Road in Morris, or White Memorial Family Campground Launch.
32. Visit Kent Falls Brewery, part of Camps Road Farm—a 50 acre diversified farm in Kent. The most recent addition to their operation is their tasting room. Visitors can learn about the process in detail while sipping on some great beer. Children will love visiting with their pigs and chickens.
33. Spend a day at Lime Rock Park in Lakeville. Sign up for a driving program or check out their special events such as their Historical Festival 39 held over Labor Day weekend.
34. Cool off after a hot summer day at Farmington River Tubing and enjoy a 2.5 mile ride down the wild and scenic Farmington River.
35. Community Table located in New Preston is recognized for its acclaimed food and cocktails, is a great place to meet with friends, celebrate, or dine solo this summer.
36. What's better than warm summer nights accompanied by live music? March Farms Friends Friday will be nights you don't want to miss out on.
37. Stop by a local farmers market. We have many in our county!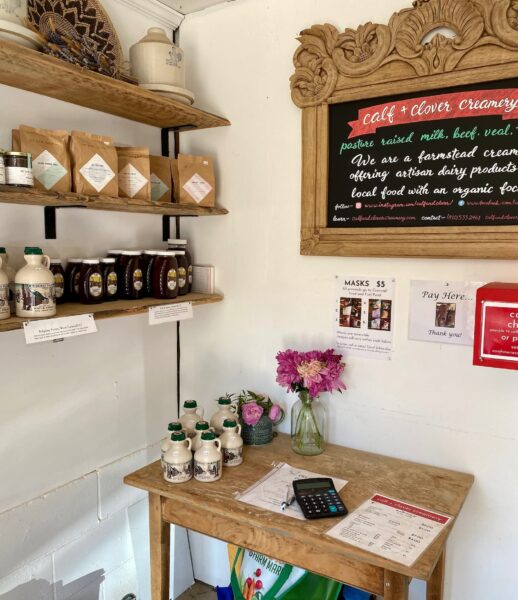 38. Picnic at Topsmead State Forest in Litchfield. Topsmead offers 510 acres of forests and meadows. There is plenty of space for social distancing, walking, picnicking, and bird watching at this beautiful former estate of Edith Morton Chase.
39. Spend a day in the town of Litchfield shopping and make sure to stop in at R. Derwin Litchfield, known for their fine clothing for men and women; Oliphant for beautiful summer clothes, furniture, and house decor; Blue Print CT for everything you could possibly need for entertaining and the kitchen; Milton Market for beautiful home goods, art, and fresh flowers; Ideal Jewelers and Lawrence Jeffrey Estate Jewelers for jewelry. Afterwards, refresh with a fine meal from the renowned West Street Grill, @ the Corner, The Villager, or DiFranco's Restaurant.
40. Calling all Gilmore Girls fans, join a stitch circle or book a private lesson at Stars Hollow Yarns in Washington, a yarn shop inspired by the community in the fictional town of Stars Hollow.
41. Check out the hamlet in Warren. Go shopping at WKND in Warren, filled with upscale men's and women's clothing, children's clothing, and gifts for home. There is something for everyone. Then walk upstairs to find Setton J. Textiles, for beautiful handmade blouses and other treasures, afterwards enjoy a bit of lunch outside at Warren General Store.
42. The land behind the Tapping Reeve Law School is the perfect place for relaxing and learning. It features a children's garden, education pavilion, small orchard, and more. The meadow is open from dawn to dusk.
43. Taco Heaven at El Camion in Woodbury! Voted best in CT by numerous publications and one of the best places to get tacos in the country—their tacos are made with locally grown produce and fresh ingredients for healthy and original Mexican food.
44. What better way to relax than by cozying up with a good book from a locally owned bookstore? Spend time browsing in Hickory Stick Bookshop in Washington Depot or House of Books in Kent.
45. Go fly fishing on the Housatonic. This river is known to be the perfect spot for brown trout and rainbow trout fishing. Call Housatonic River Outfitters for tours and equipment.
46. Visit a covered bridge. We have beautiful historical covered bridges in Litchfield County, and both offer great hiking trails nearby. Please note that it is unsafe to go into the water at any of these areas due to strong currents.
47. Check out Mine Hill Distillery in Roxbury and enjoy a craft cocktail while learning about the history of the Roxbury Station property during the Industrial Revolution.
48. Take a day to stop by the amazing art galleries we have in our area. KMR Arts, The Hen's Nest, and Washington Art Association in Washington Depot; Jennifer Terzian Art in Litchfield; Gallery 53 in Woodbury; James Barron Art, Carol Corey Art Gallery, Ober Gallery, Craven Contemporary, Kenise Barnes Fine Art, and Morrison Gallery in Kent.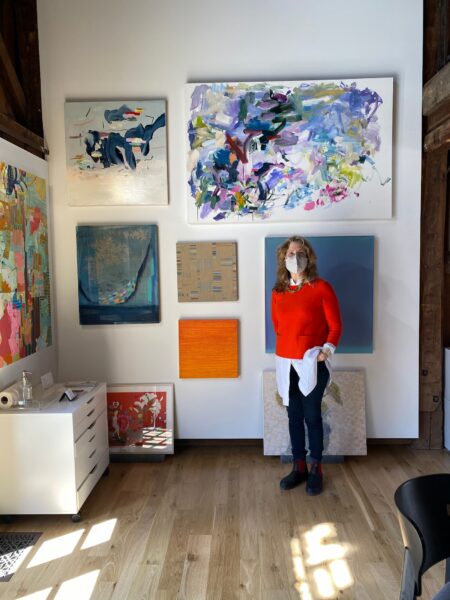 49. Looking for that perfect piece of jewelry for yourself or someone else? Check out Hays Worthington in Washington, Ideal Jewelers and Lawrence Jeffrey Estate Jewelers in Litchfield, Robertson Jewelers in New Milford, and Onyx II Jewelers in Watertown. While some have estate jewels, each is sure to have something you'll love, or will custom make a special piece.
50. Lastly, a summer in Litchfield County isn't complete without ice cream from Arethusa in Bantam, Peaches 'N Cream in Litchfield, Popey's in Morris, The Roxbury Market, and Marty's Cafe in Washington Depot. Kimberly Farm, in New Milford, is working on a new ice cream stand serving their own ice cream and we can't wait!
51. Stop by A Night Out on Main Street in Watertown for a fun night of live music, food and vendors. June 26th and August 26th.
52. Hiking, camping and fishing at Black Rock State Park in Watertown, Hiking, fishing and the Lookout Tower at Mount Tom State Park in Litchfield.
53. Take a stroll through the Action Wildlife Foundation in Goshen and observe wildlife from six of the seven continents.
54. Evergreen Berry Farm in Watertown—pick your own black raspberries, blackberries and blueberries. Try berry juice pops and iced teas created from berries, herbs, and flowers grown on the farm.
55. Visit Beckley Furnace in Canaan; historical, educational, and beautiful place for all age groups. Learn about the furnace, picnic with the family, and surrounding areas offer wonderful photo opts.
56. Take a journey through the Naugatuck River Valley with the Railroad Museum of New England in Thomaston. Different train experiences are offered throughout the seasons.
57. American Mural Project in Winsted (Winchester) is a tribute to American workers and sheds light on what aspects have defined the country over the last century. It now serves as a way to educate and inspire people of all ages the many ways they can add to American culture.
58. Norbrook Farm Brewery in Colebrook is fun for the whole family, with their 450 acres of land they offer hiking trails, mountain bike trails, and so many more activities. Try out their farmhouse style beer, lagers and ales.
59. Golf season is back! Take a swing at a few golf courses in Litchfield County. Fairview Farm Golf Course in Harwinton, Crestbrook Park Golf Course in Watertown, Stonybrook Golf in Litchfield.
60. Take a family trip to Highwire Deer and Animal Farm in Woodbury, where you can feed, visit, and touch some exotic and non-exotic animals.
61. Visit local parks in the area such as Field 1- Veterans Memorial Park in Watertown. It is part of the Where Angels Play Foundation and the playground was built in honor of Dawn Lafferty Hochsprung, Sandy Hook Elementary School's Principal.
62. Take a 3 hour long hot air balloon ride with Aer Blarney Balloons in Bethlehem!
63. Looking to enjoy some time away from the city? Take a trip to Southwind Farms in Watertown, the 27 acre Alpaca farm with 50+ alpacas.
64. Calling all social media stars! Saville Dam in Barkhamsted offers picture-perfect spots!
65. Stop by Pleasant Valley Drive-In Theater in Barkhamsted to enjoy movies under the stars with friends and family.
66. Support volunteer firefighters and EMS members at the Bridgewater Country Fair in Bridgewater. Stop by the many food tents serving tacos, ice cream, and slow cooked chicken and start the weekend with the Annual Bridgewater Fair Parade!
67. Take a trip to the Old Bag Factory in Goshen to the artisan shops such as pottery, musical instruments, jewelry, and hardwood furniture. Or, stop by and enjoy some virtual reality, a bite to eat, and an escape room.
68. Try out a new hobby that is fun for all ages! Litchfield County offers many opportunities for horseback riding. Check out Lee's Riding Stables in Litchfield, Fox Crossing Equestrian in Morris, and Daffodil Hill in Woodbury.
69. Take a break from everyday life and take a walk into nature. Explore the 106 acres of Boyd Woods Sanctuary in Litchfield. The Sanctuary is home to a diverse habitat. Enjoy the hiking trails and take in the wildlife.
70. Grab some food and beverages and make your way over to Litchfield County Axe House in Thomaston for a fun night with friends or families. Uniquely, Litchfield County Axe House also has a mobile axe-throwing trailer for rent.
71. Visit Thorncrest Farms and Milk House Chocolates in Goshen, to buy homemade chocolate and visit the cows who make it possible!
72. Feeling creative? Head on over to Glazey Dayz in Watertown and paint your own pottery or glass. Perfect for birthday parties, a trip with friends, or even family gatherings.
73. Spend a few nights or longer camping at Gentile's Campground in Plymouth. The campground offers hot showers, propane gas, flush toilets, a basketball court, and many more activities.
74. Head on over to Infinity Music Hall and Bistro in Norfolk for some live music and stand up comedy shows.
75. Get your fitness on this summer with Blue Boy Boxing Club in Thomaston. They offer self defense classes for kids and adults. They also specialize in Parkinson's boxing fitness!