At this Torrington Italian Restaurant the Meals Always End Happily
By Charles Dubow
There is growing buzz around Torrington. Artists have discovered Litchfield County's only city, which they appreciate for its affordable rent and urban vibe. And I am betting that very soon people will be discovering it for the superb Italian cooking coming out of the kitchen at Geppetto Osteria e Bisteccheria.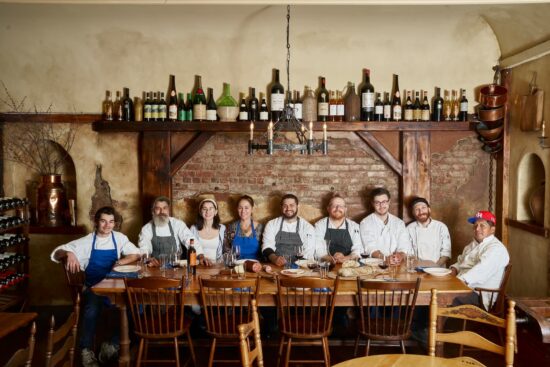 Located on prime real estate on East Main Street in what had previously been O'Connor's Public House and, most famously, Dick's, Geppetto is the latest restaurant from the husband and wife team of Carlo and Michelle Pulixi. The warm, welcoming space, which opened in September 2022, features a long bar, exposed brick, vaulted ceilings, enticing aromas, and calls to mind the kind of hip restaurant that one might encounter in, say, Park Slope, Brooklyn—which, not uncoincidentally, is the site of their other restaurant, Convivium Osteria.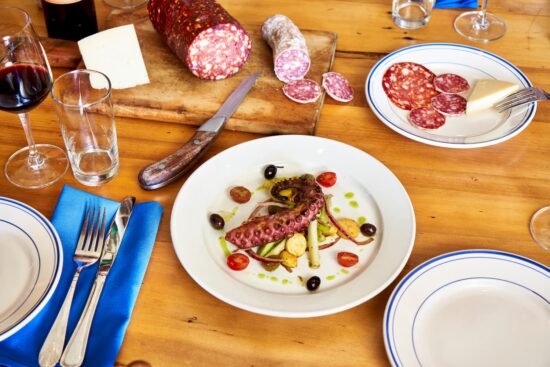 "We were looking to open a new place," explains Carlo, a native of Sardinia who moved to New York in 1990 after training in Rome. The couple bought a home in nearby New Hartford 12 years ago where Michelle, an artist and baker from California, home-schooled their children while Carlo commuted to the city. "We are both from small towns. We knew we could do something special here." Opening was not without its challenges, however. First they got whacked by the pandemic and then a fire during the renovation set them back even further.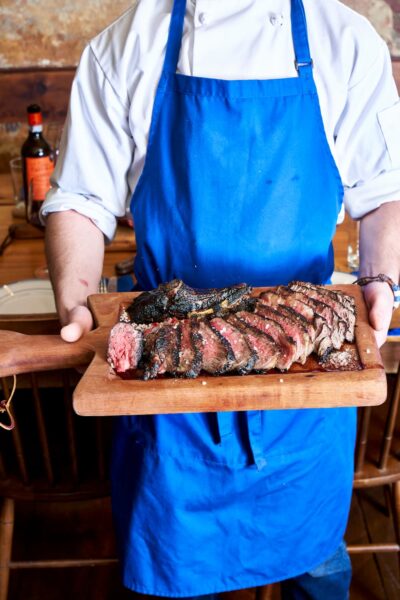 Undaunted, they pressed on, for which eaters from all over should get down on their knees and be thankful. The food is simply outstanding—and, like the curated wine list, nicely priced. The whole menu is terrific but some of the highlights, to name a few, include the roasted quail stuffed with sausages, figs, and chestnuts in a port wine reduction; and char-grilled octopus, are just two of their delicious appetizers. Equally delectable are the home-made cured meats (Carlo's father was a butcher); the amazing spinach and ricotta gnudi with Asiago fonduta and nutmeg; the bone-in apple-cider brined pork chop; pine nut crusted rack of lamb; and the formidable 40 oz. rib eye for two.
Book a table. You won't be sorry.