Amidst the rich culture and natural beauty of the Litchfield Hills is the Mayflower Inn & Spa, a sanctuary of tranquility and taste.
Set on 58 beautiful acres in Washington, the Mayflower Inn & Spa is a five-star luxury resort to which former presidents and celebrity guests retreat for some R&R. And yet many of us locals partake of the inn's many offerings as well. A Father's Day brunch on the terrace, a drink in the Tap Room while listening to the fabulous David Grausman on the piano, a birthday dinner celebration with friends and family, an anniversary weekend complete with spa treatments and some time by the pool—these are just a few of the ways in which we take full advantage of the gem in our midst.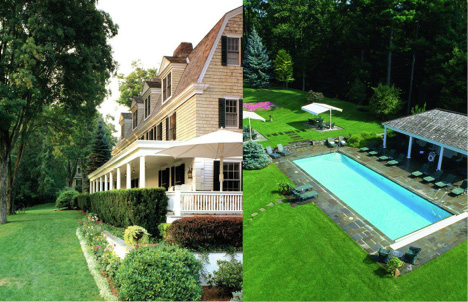 The spa is for staying guests and members only, which leaves us to be creative by booking a Girls Getaway Weekend or by planning a romantic  overnight stay with a loved one, using the "Midweek  Offer." Not only is the spa a haven for those seeking to relax, and for those looking for restorative treatments, it is also a place to enjoy some rigorous workouts. There's fencing classes ( with a fantastic Russian Champion instructor), archery, swimming, kayaking, hiking, tennis, fly-fishing, cardio classes, morning stretching, Pilates workouts, guided group bike rides, cross-country skiing or snow-shoeing, and nature walks, all at hand or close by. Private lessons are available, as well as group activities.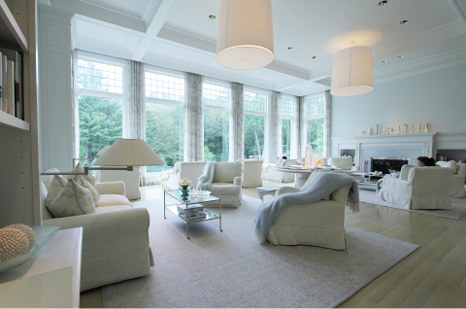 The gardens and labyrinth are used for meditation, outdoor yoga, and guided afternoon walks. There is a Motherhood Spa menu for expectant mothers, based on which trimester they are in. From facials to soaks, herbal detox wraps to reflexology, from massages to waxing, manicures to haircuts, the options are endless. There's nutrition consultations and even lessons on easy strategies to reduce clutter and get organized. The kind of experience that you have at the Mayflower is arranged to suit your individual or group needs, all centered on revitalizing your mind, body, and spirit.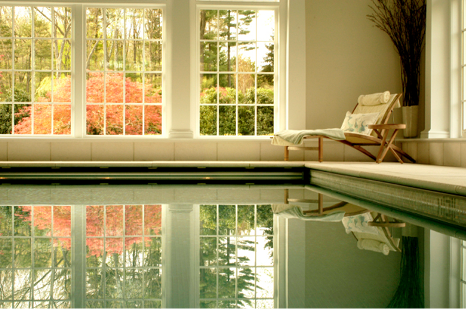 Eating in any of the three dining areas is a delectable experience. Whether it's a hearty dinner in the Main Dining Room and Terrace, lighter fare in the Tap Room, or a health conscious meal in the Spa House, each is a culinary delight. The food is simply delicious and perfectly prepared. The best way to end an evening at the inn is to sit on the porch for an after-dinner drink, while watching the stars. Going home after enjoying a sumptuous meal at the Mayflower reminds us why we love living in this part of the world.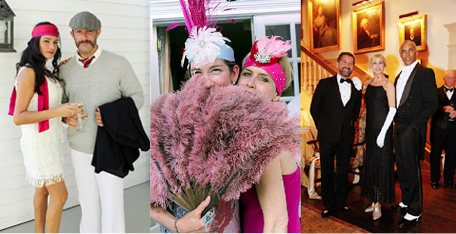 In May of this year, the inn hosted a 'Great Gatsby' party for guests, visitors, and local residents. Demure flappers and dapper gentlemen descended on the outdoor patio for an evening of lawn croquet and champagne. A lively jazz band played in the background and fashions created a colorful tableau of feathers, silk and sparkle. In February, 'A Taste of Downton Abbey' was the theme of another party at the Mayflower. A sumptuous five-course traditional Edwardian menu was served accompanied by experts discussing the cuisine, interior design and etiquette of the era. The well-heeled set who took the dress code seriously included author Candace Bushnell and designer Ron Norsworthy. The dinner included: An Amuse Bouche (Shrimp Crostini), Cream of Watercress Soup, Poached Salmon, an intermezzo of Lemon Sorbet, Hereford Beef Filet Mignon which was, of course followed by Mrs. Patmore's Treacle Pudding with Creme Anglaise This coming September, the Mayflower is throwing a 'Mad Men party', sure to draw a spirited group of people. Having the Mayflower in Litchfield County brings a certain caché to the area, but the best part for local residents is that it's the place to go to for a drink, a delicious meal, a soothing massage, a special occasion, a weekend getaway, a business meeting, or just an excuse to dress up for a themed party and have a roaring good time.
Mayflower Inn & Spa 118 Woodbury Road (Route 47) Washington
860-868-9466 www.mayflowerinn.com