On September 18, 2022 our publisher Happening in the Hills hosted a sold-out fabulous farm-to-table dinner food and wine event for 180 people at South Farms in Morris. Featuring a sit down dinner created by seven of some of Litchfield County's most accomplished chefs, the evening included a cocktail hour and a glorious meal prepared with locally sourced food in a beautiful Litchfield County setting. Zachy's provided all of the wine for the evening. Litchfield Distillery and Kent Falls Brewing Company provided cocktails and draft beer. William Pitt Sotheby's sponsored a comfortable lounge area during cocktail hour. Chef Joel Viehland led the team of talented chefs. Locally made Zero Prophet Coffee was served at the end of the meal. A portion of the profits are being donated to F.I.S.H. NWCT in Torrington. Photos by Jim Henkens.
THE CHEFS
Chef Joel Viehland
Paola and Murray
Joel Viehland has worked at award-winning restaurants including New York's Gramercy Tavern, Noma in Copenhagen, Herbsaint and Bayona in New Orleans, before becoming opening chef at Community Table where he was nominated for three James Beard Awards and named Best Small Town Chef in America by Cooking Light. In 2017 Joel opened Swyft in Kent. When the pandemic hit Joel decided to sell Swyft to focus on special events for private clients. @joelviehland
Chef Gabby Rios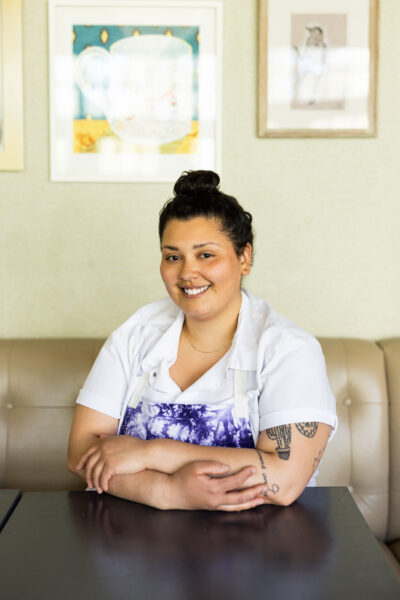 A native of Waterbury, and a graduate from The Art Institute of New York City, Gabby has worked her way throughout the Litchfield Hills and the Berkshires. Currently the Pastry Chef at The White Hart Inn, Gabby is responsible for the many elegant and comforting desserts you'll see displayed in Provisions and the Dining room. She is a seasonally inspired chef and is an advocate for local farming and ingredients. @gabalicious121
Chef Robert Arbor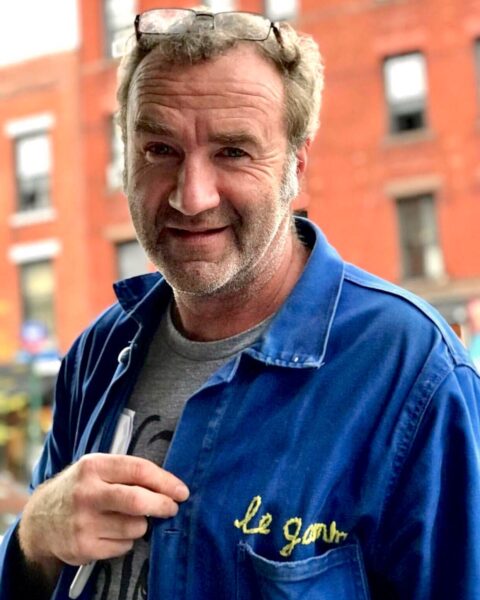 Le Gamin Café and Les Deux Gamins were founded by French owner Robert Arbor in 1992. Le Gamin was known for its authentic French ambiance, food, and signature crêpes. In 1994, Robert opened Les Deux Gamins in the West Village, and during the pandemic, Le Gamin Studio Agraire in Sharon, which he operates with his son. Arbor is the author of the memoir/cookbook Joie De Vivre, and spokesperson and consultant on many Franco-NYC projects. @legaminstudioagraire
Chef Carlos Perez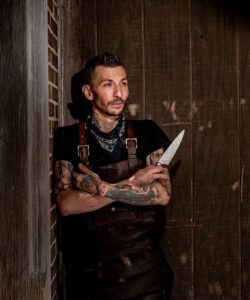 Chef Carlos Perez is the executive chef of @ The Corner in Litchfield. Originally studying in Manhattan under some of New York's top chefs, Perez has spent the last few years working around Connecticut before finding a home in Litchfield. His approach to cooking can be described as sustainable farm-to-table, paired with a modern influence along with an extensive background in pastry. @chefcarlosperez
Chef Christian Hunter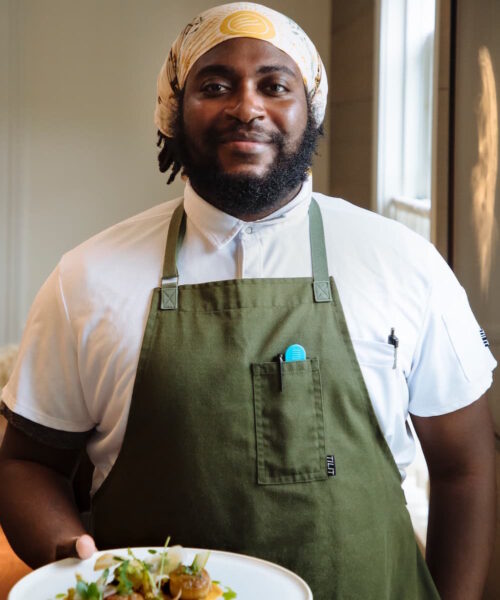 Hunter has been cooking the kind of inventive—and delicious—food that Community Table is famous for. A native of Lexington, Kentucky, he earned a culinary degree from Paul Smith's College in upstate New York and cooked at Relais & Châteaux's Lake Placid Lodge and The Weekapaug Inn in Rhode Island. It was when he moved to South Carolina that his cooking really took off. @chefchristianhunter
Chef David DiStasi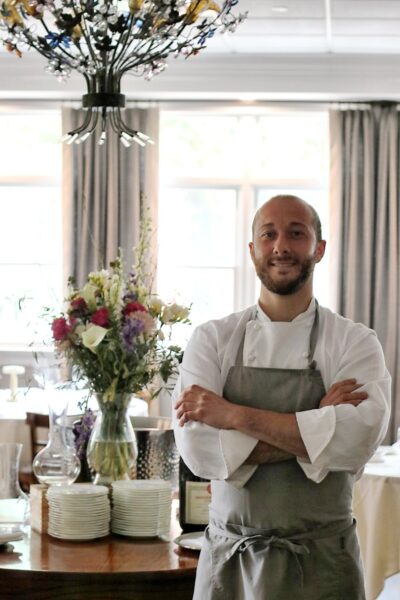 David was born and raised in Watertown. At age 14, he was exposed to his brother/fathers catering business, and at 16 started working the line at La Tavola in Waterbury where he was inspired to attend culinary school at the Culinary Institute of America in Hyde Park, NY. Upon graduation, David worked at the three Michelin starred Le Bernardin in NYC, Sepia, in Sydney Australia, and Enrico Bartolini, Italy's most Michelin starred chef. David brought it all back together in Bantam where he partnered with his brother Michael DiStasi to open Materia Ristorante. @double_d224
Chef Dennis DeBellis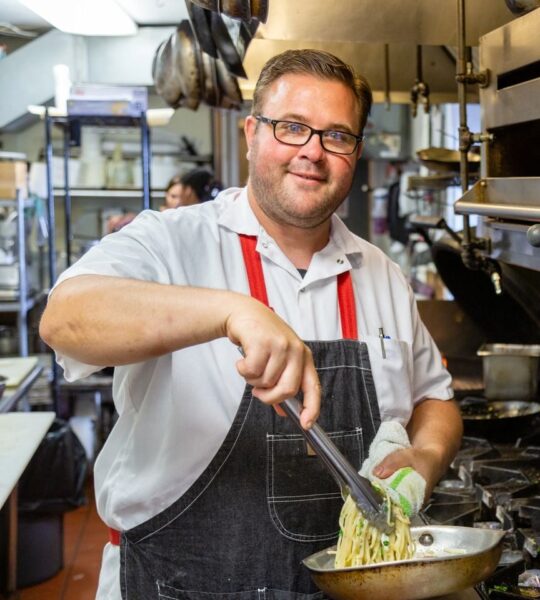 Dennis DeBellis graduated from the Culinary Institute of America in 1994 and began his career at the Mayflower Inn & Spa, Auberge Resorts Collection. He later went on to cook at many prestigious inns and restaurants and has been the chef at John's Cafe since 2000, an American restaurant with an Italian influence. DeBellis took over the establishment as owner six years ago. @debellisd
We'd like to thank the local farms that provided the harvest for the dinner:
Helmstead Farm, Earth's Palate farm, Vibrant Farm, Fort Hill Farm, Starbury Farm, Kimberly Farm, Windy Hill Farms, Hidden Gem Orchard
Wines for purchase from Zachys:
Please feel free to use this QR code to go to Zachys site: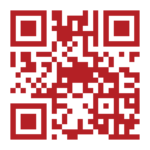 Cocktail Hour
Cuvee de l'Ecusson Brut NV Bernard-Massard NV
Giovanna Tantini Chiaretto Rose 2020
Poggio Argentato IGT Bianco Le Pupille 2019
Geologist Bolgheri Rosso 2019 (6 Liter)
Dinner Wines
Gavi di Gavi Villa Sparina 2020
Greppicante I Greppi 2019
Sweet Wine End of Meal
Elio Perrone Sourgal Moscato d'Asti 2021
Thank you, David Grausman for playing the piano during cocktail hour!