Litchfield County Auctions' Nicholas Thorn finds the thrill
of discovering goes beyond the auction house floor, beyond
the Litchfield Hills, and into the global market.

As one drives past Litchfield County Auctions, the innocuous one-story building gives no indication of the dramas that regularly unfold there. Every auction is preceded by backstories of families parting with heirlooms after a divorce, a death or a downsizing. Or, perhaps the prelude is the tale of a collector culling in order to make room for a new passion, or an elderly person hoping the proceeds from a sale will enhance a retirement account. These sorts of stories are the stuff of Nicholas Thorn's daily life.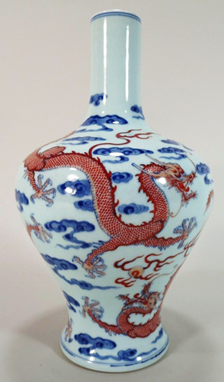 In his role as President of the auction house, Nick Thorn presides over the 10,000 square foot premises full of antique furniture, decorative art objects, Asian art, ethnographic material, jewelry, rugs, painting, works on paper and sculpture. Assisted by a staff of eleven and various occasional employees, he determines the company's long range plans and orchestrates day-to-day details, including overseeing assessments of objects, cataloguing and photographing each item, establishing provenance, and writing descriptions entries. He also reviews potential offerings and determines long range plans. But much of his time is spent in the field, reviewing estates and meeting with collectors. For Nick Thorn, the ongoing series of discoveries and the promise of finding a rarity sustain his passion for the family business.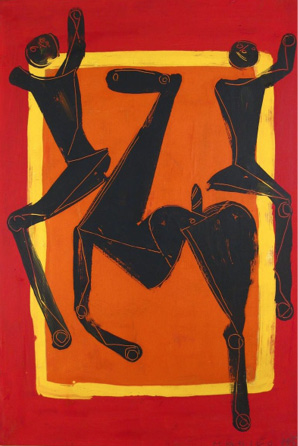 Nick's father, Weston Thorn established Litchfield County Auctions in 1994, following a successful career as an auctioneer at the New York City offices of Sotheby Parke Bernet, where he eventually became Director of PB 84. In 1982 Weston opened Weston Thorn Antiques in Bantam, Connecticut and was an independent appraiser and dealer for twenty years before launching the esteemed auction house, a return to his auction roots.
Nick began working in his father's shop as a teenager and continued working part time during his college years at NYU where he was a liberal arts major. Though he refers to himself as a generalist, Nick developed a particular interest in mid-20th century modern furniture, an expertise that has served the firm well as the genre continues to command attention.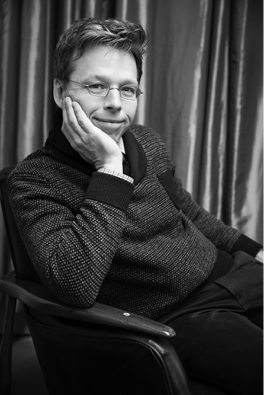 After joining the full time staff in 1998, Nick began to realize that his true calling was to build the family business. He and his wife, Rachel and their two young children divide their time between their Connecticut house and an apartment in Brooklyn. Weston still works behind the scenes and on the auction house floor. So Litchfield County Auctions is truly a family affair.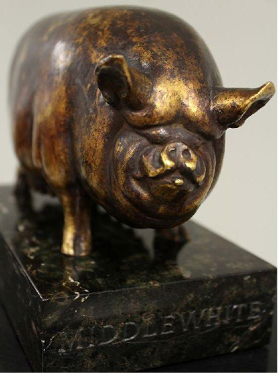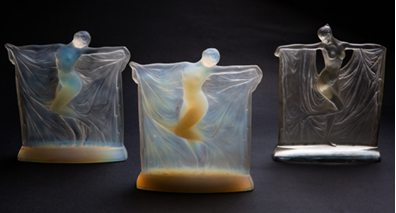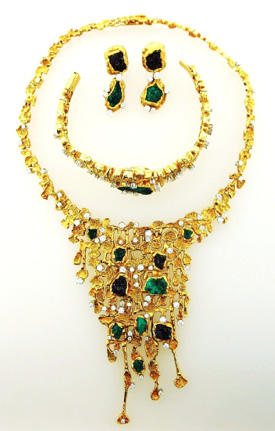 Since assuming the Presidency in 2012, Nick has built a new online presence that gives Litchfield County Auctions an international profile. Now working in concert with the digital platforms Invaluable and Live Auctioneers, Thorn the younger and his staff serve buyers throughout the world, making their sales potentially available to over 200,000,000 online users. During six auctions per year, visitors can view sale offerings on line and attend previews in the showrooms on Route 202. Recent notable sales include a Milton Avery watercolor that was estimated at $25,000 and sold for $60,000, a Chinese robin's egg blue glaze vase that sold for $234,000 and a Futurist Landscape, and a painting by Romanian artist Arthur Segal (1857-1944), sold for $162,000.
Nick Thorn is perpetually scouting for interesting material throughout Connecticut, Long Island, Westchester County and New York City. He says he wakes up each day excited to find something in the ongoing "treasure hunt" that is Litchfield County Auctions.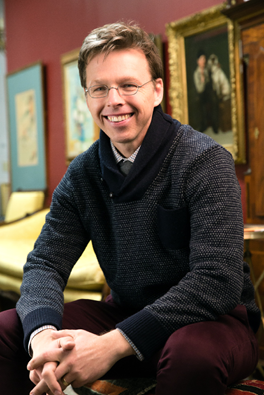 Upcoming Sales in April include:
– American Paintings & other Fine Art
-20th Century Design
-Jewelry, Watches & Handbags
-Silver, gold, medals & coins
Litchfield County Auctions
425 Bantam Road
Litchfield
860.567.4661
litchfieldcountyauctions.com
Guest art critic Daphne Anderson Deeds is a fine art and museum consultant in Litchfield County. A seasoned art museum curator and administrator who has held senior positions at university and civic museums throughout the U.S., including the Yale University Art Gallery, and the Smart Museum at the University of Chicago, her eponymous consultancy serves private collectors, artist estates, museums and contemporary artists. Detailed information including testimonials, exhibitions curated, and publications is available at: http://daphneandersondeeds.com/