Meet Organic's fashion designer John Patrick—known as the "King of Sustainable Style"—on April 30th at J. Seitz, as he presents his spring line of clothing. Become inspired!
A man ahead of his time, John Patrick realized years ago that the fashion world was contributing to the decline of our planet. He made a decision to create clothes that were not only beautiful and comfortable but made with natural fibers and manufactured in a responsible manner. Patrick's clothes combine "beauty and ethics, green and gobal." He follows sustainable manufacturing practices and uses only organic cotton for his clothing line called Organic.
Here in New Preston, J. Seitz & Co. believes in showcasing organic products — in their garments, apothecary, and home goods—whenever they can. "We work very hard seeking out this category to present to our clients. It is a toxic world and if we can avoid putting harmful things next to our skin or in to our body, we choose that route," says Joanna Seitz.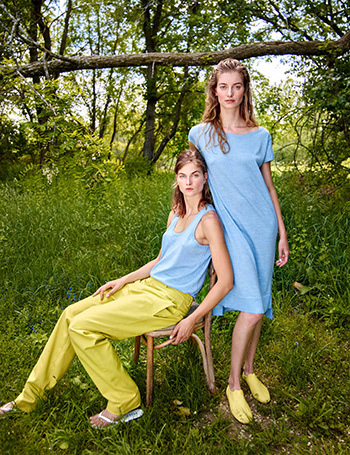 Over the years, our local communities have embraced the farm-to-table philosophy by supporting our local farmers and those restaurants in the area who use local, natural ingredients in their dishes. We pay more attention to the materials used in the furniture we buy and in the building of our homes. But awareness of how our clothes are made has not had the momentum of the food and home industries. As more fashion designers follow in John Patrick's quest towards a conscientious approach in their collections, the more options we will have in selecting clothes that are sustainably made. On Saturday, April 30th, John Patrick will be at J. Seitz to feature his spring line of garments. Drop by and meet the charming, enlightened designer. Learn how you can make the world a better place to live—and look fabulous while you are at it.
We spoke to John Patrick about his background, the philosophy behind Organic and his inspired clothing line.
How did you get into designing garments? Did you study fashion? What is your background?
I was born in Delmar, New York and grew up in and around Albany in the 1970s. I am the product of a free-spirited childhood and the heady times of the post vietnam optimistic era. I started designing hats and accessories in 1982. I studied art and was living in NYC at the time.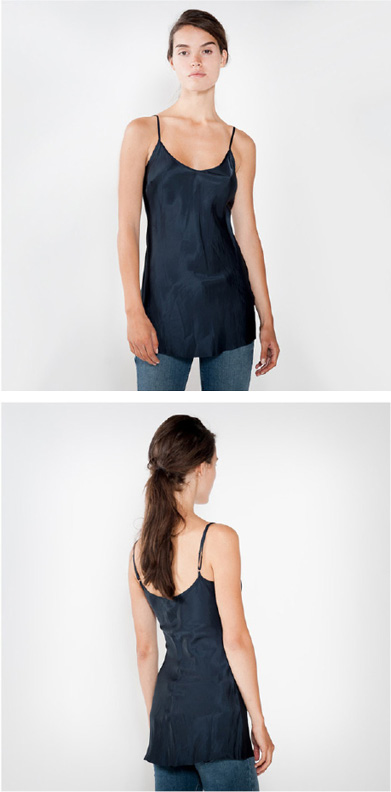 How different was your work before before launching Organic in 2004?
I was designing the John Patrick Collection throughout the 1980s and 90s. When the 2000 millennium happened, I felt a strong change in the wind and knew it was time to move along. Change is slow to take root.
You are known for using sustainable manufacturing practices and only organic cotton—what factors influenced this decision to go natural?
A natural progression of my aesthetic led me to the conclusion that the industry of design — not only fashion — was creating a global mess. And I wanted to change in a strong way. So I designed a simple product line in the Andes of South America and it became the stepping stone to the birth of my brand Organic.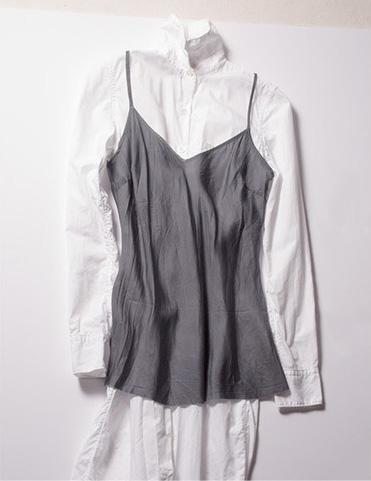 Your garments are functional and beautiful, simple and bold… where does this simplicity come from?
The garments have always been clean and focused and over time I went deeper into a strong minimalism that has become the hallmark of the organic brand.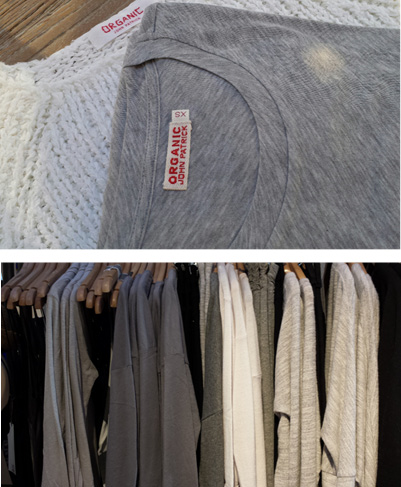 Your clothes look great in layers, and have a practical approach. Is your intent to create clothes for strong women who are confident and reject overly decorative, complicated garments?
Absolutely. The aesthetic of the brand and my personal obsession with function naturally align with women who have their own identities. Organic is worn by the women who choose it because they inherently are attracted to intelligent design that doesn't detract from their own beings.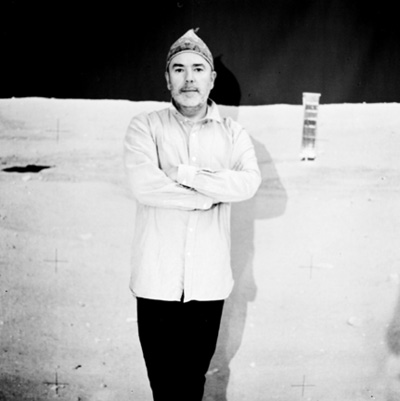 What do you have in mind for the future of Organic? Is a menswear collection in the works? Or perhaps a home line?
We have launched a sister collection called COMMUNITIE MARFA that is a design-driven capsule collection of textiles and accessories that is slowly being rolled out globally. Currently, we are producing a wood block collection of textiles in the north of India that will also be available at J. Seitz & Co. this summer.
Organic by John Patrick
Trunk Show at J. Seitz
April 30, 2 – 5
J. Seitz & Co. is located at:
9 East Shore Road (Route 45) in New Preston
860.868.0119
j.seitz@snet.net
www.jseitz.com