Art consultant Lauren P. Della Monica enjoys bringing people together with art. Meet her at the signing of her new book on figurative painting at Privet Lives in New Preston.
As an art historian and art consultant, Lauren P. Della Monica helps her clients find art that they love and want to live with in their homes. Through her business LPDM Fine Art Consulting, she offers a variety of services ranging from researching the value of a piece, arranging authentification, and coordinating transactions for clients, whether it is a one-time purchase or helping in building a collection. From curating museum exhibitions, leading guided tours, practicing art law, writing about art, and helping clients build their art collections, Lauren's experience covers many aspects of the art world.
Lauren began her journey with a Fine Arts Degree from Vanderbilt University and a graduate degree from Christie's Education in Connoisseurship. From there, she gained experience at the Michael Rosenfeld Gallery, a well regarded American paintings gallery in Manhattan, and worked within the Citibank Private Bank Art Advisory Service. Not stopping there, Lauren obtained her juris doctorate degree from Brooklyn Law School, and practiced commercial litigation and art law before she established LPDM Fine Art Consulting in 2004.
Thirteen years ago, Lauren wrote her first book on art, Painted Landscapes: Contemporary Views, followed by a visual survey of 19th century American marine painting, Flying the Colors. Her latest title, Bodies of Work: Contemporary Figurative Painting, was published this January. There will be a book signing on March 12 at Privet Lives in New Preston.
With an eye for spotting great pieces of art, Lauren enjoys the process of opening up the art world to clients, sharing her knowlege, and matching people with art. We spoke with Lauren about her early connection to art and the business of collecting.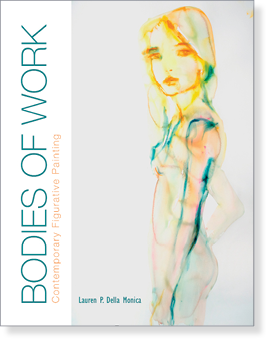 Where are you originally from and what brought you to the Northwest Corner of Connecticut?
I am originally from Cape Cod, Massachusetts. I have lived in Manhattan for the past 20 years and came to Litchfield County as a weekender. My husband and I came here looking for a retreat from New York City. We both wanted to be in New England, and Litchfield was the perfect place.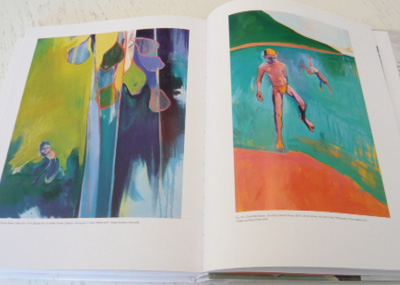 Litchfield County is known for its culture and for being a haven for artists and art lovers, do you find that your business is growing in the area?
Litchfield County does have a long and interesting history with artists and collectors given its proximity to NYC as a major cultural center and its incredible landscape beckoning as a retreat from urban life. Certainly the more time I spend here, the more projects develop. I do love working close to home. In general though, my clients are not in one geographic location, as I meet people via my public curatorial projects and published books.
Were you interested in art from a young age? Are you an artist as well?
I have been interested in art and architecture for as long as I can remember. When I was a child, we had a close family friend who was a painter. I was fascinated by her studio, her materials and her figure studies. She often gave me pastels and pencils and encouraged my interest in art. Later on, my interest turned from studio art to art history, though my understanding of works of art comes from a foundation in the practice of making art. I alway think of it as a very simple concept, I like colors and shapes.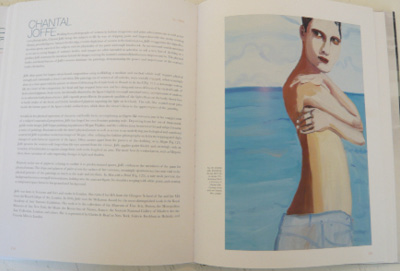 Do you have a preference for contemporary art?
My favorite period is 20th century painting with a strong interest in Modern art (art made from 1905-1945). I have always been fascinated by the drive from representation towards abstraction in European and American painting of the early 20th century and the incredible transformation in painting at mid-century and during the midcentury, Post WWII years.
How much of your clientele are private collectors and what percentage are corporate buyers? What are some of the differences in working with both?
As an art consultant, I work as a curator for private art collectors. I occasionally work with a corporate client for a specific project. With private collectors, I really enjoy the education process, showing all types of artwork to my clients and teaching them about the work itself. Many people have never learned to really look at art, to understand it as a visual medium, and to create a personal experience and knowledge from seeing paintings, drawings and sculptures. I get the opportunity to share the world of museums, studios, and galleries with my clients and encourage them to live with the things that matter to them. I love the process of determining what artwork, artist, or period is right for a new collector.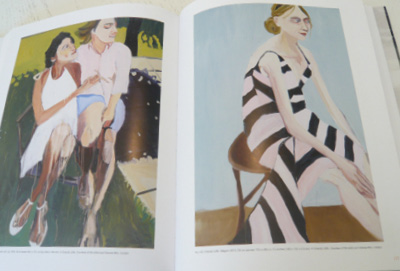 Do you find that people tend to stick with collecting a
certain few artists or a certain style or period?
Most people collect contemporary art these days, and fewer collectors seem to collect a single artist or genre in depth. Collections are a bit broader as the contemporary market is enormous today, and there is so much choice under that heading in terms of style, subject matter and price. Most of my favorite private collections though involve a combination of Modern and contemporary art so collectors are not constrained by period to find what they love.
You have written a book on landscapes and another on figures. Is writing a book on still life in your future?
It is interesting to me to look at a traditional genre such as landscape or figurative work and see how it is being explored by contemporary artists. There is so much of this type of work in the contemporary marketplace once you begin to notice it in a genre specific way. But both books are essentially about aspects of contemporary painting. There have been some interesting museum shows about still life though—perhaps there is a book there too. I have most often thought about writing about contemporary sculpture. Perhaps that is next.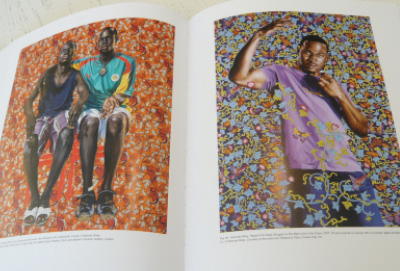 Who are your favorite artists?
I have such a hard time choosing favorites! The list would be endless. Every time I work on a new project I have a new favorite. There are a few whose work has always grabbed me in museums… Arthur Dove, Edward Hopper, and Milton Avery. Contemporary female artists are doing amazing work: sculptor Ursula von Rydingsvaard, painters such as Hayv Kahraman and Maureen Gallace.
Don't miss the book signing for Lauren's new book Bodies of Work: Contemporary Figurative Painting at Privet Lives (13 East Shore Road, adjoining Privet House) in New Preston on Saturday, March 12, 2 – 5 p.m. 
Catch Lauren's latest curatorial venture Making Her Mark, a multi-media exhibition featuring six women artists whose work either inverts stereotypes, or undermines assumptions about personal and cultural individuality. At the Mattatuck Museum (144 West Main Street inWaterbury) from April 17 to June 5, 2016. Opening reception is Sunday, April 17, 2-4 p.m.
To contact Lauren P. Della Monica, visit her website:
www.lpdmfineart.com