By Pamela Brown
Eliot Johnson is an award-winning builder who appreciates preserving his family's farm. "It's always been a big part of my life. Farming is my hobby," says Johnson, owner of West Mountain Builders and Far Fields Farm in Washington.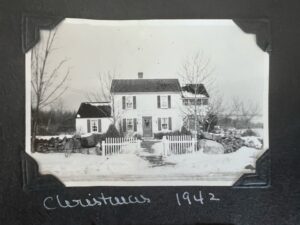 Although Johnson's grandfather retired before he was born, his grandson experienced farm life. "Every summer, my cousins, the Potters, would run their heifers down Nettleton Hollow Road from their farm on Sunny Ridge Road to graze here. I was always drawn to farming, so as a kid, it was an exciting day when the animals arrived for the season or when the Potters clattered down the road in June with their tractors to make first-cutting hay," Johnson reminisces.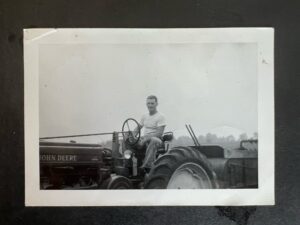 "My great-grandfather Walter Lathrop Senior, a banker, helped buy this property on West Mountain Road for my grandfather in 1941. He ran an award-winning dairy farm here until 1973," explains Johnson who grew up on the property and is raising his three sons in the same house, with his wife. They raise a small herd of cattle and make square hay bales for retail sale on part of the family's original land. In 2020 Steep Rock Preserve purchased land across the street from Eliot's dad and his sisters, and now it's the Johnson Farm Preserve, Steep Rock's smallest nature preserve.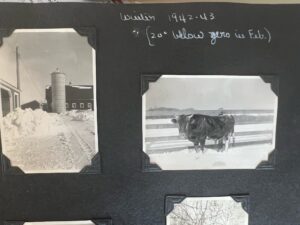 While Johnson enjoys tending the farm, his full-time career focuses on West Mountain Builders. In 2003, he took over his father's company, Walter Johnson Builders, changed the name, and found his niche. "It's a good fit for my skills and personality. I enjoy the fast pace, managing multiple projects, and creating beautifully finished homes," he says. "A few years ago, my wife Stephanie came on board to run the office and made work more fun because we really enjoy working together."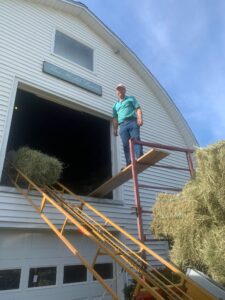 The thriving Litchfield community inspires Johnson. "We love Washington. It's a beautiful town, and it's a pretty sophisticated community—we've got small local farms and a lot of really interesting, well-supported organizations. You go down to The Judy Black Park on a Friday night in the summertime there's a lot going on," says Johnson whose family established a connection to the town. "In his time, my grandfather drove the ambulance, belonged to the Lions Club, and was on the school board for Region 12. One other important mentor in my life, who is a carpenter in his day job, does the hard work of a volunteer fireman. This set a high bar for me."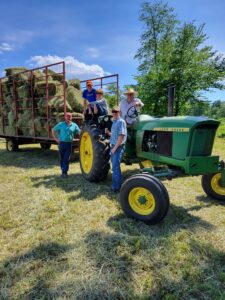 Johnson served as the building chair of the Washington Art Association and is a longtime member of the board of Steep Rock Preserve. Stephanie, an artist, served as vice president of the Washington Art Association for several years. "Growing up in Bridgewater, I watched my mother volunteer for several organizations despite her incredibly busy schedule. I learned from her that donating your time is part of living in a small town," says Stephanie.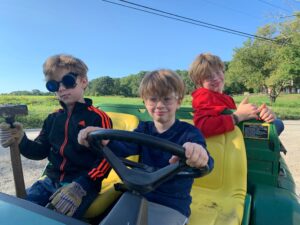 With a family, demanding job, the farm, and community work, Johnson's life is full but he finds refreshment in his roots. "I feel relaxed when I'm home working on the farm," he says. "I'm in a really good place and if I can hold this for another 20 years I'd be thrilled."