An Ordinary Guy Rises to the Occasion 
By Nancy McMillan
In 1975, Litchfield native Ralph White, serving as a junior executive at the Bangkok branch of Chase Bank, was summoned to Saigon to take on a mission no one wanted to fulfill. Saigon was falling to the North Vietnamese and Chase needed someone to evacuate their employees out of the country. Young, single, and expendable, the 27-year-old didn't hesitate. His new book, Getting Out of Saigon, to be released in April, recounts the riveting narrative.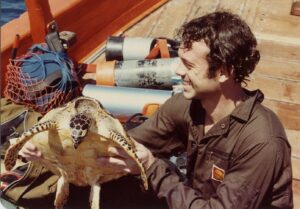 "I was an ordinary guy faced with extraordinary circumstances who rose to the occasion," White says.
Over the course of 13 days, he navigated the labyrinth of U.S. political operations as well as the local underground network of activists. In the briefcase he was never without, he carried $25,000 in cash and a gun.
Despite continuous and mounting challenges, he arranged the evacuation by developing an unorthodox solution to safely shepherd his 113 wards out of the country.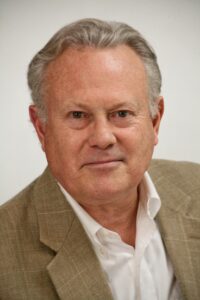 Decades later, White was rocked by the events on September 11, 2001, which killed five of his friends. He changed every aspect of his life and turned to writing. In 2009, he founded the Columbia Fiction Foundry. In 2017, he decided to write his Saigon story. He is also the author of Litchfield (2011), a local history featuring 200 vintage photographs of his hometown. He lives in New York City and Litchfield.
White expects that film rights and international rights will be sold later this year.