With the New Year comes resolutions to better oneself and What Works is a studio and wellness center that provide the training, guidance, and support for those at all levels.
Cheryl Malloy's mission is to inspire others to learn, perform, and work toward a renewed purposeful life at her fitness studio What Works and at What Works Next Door, an events and learning center where she helps people live healthier lives through fitness, wellness, community, caring, and relationships.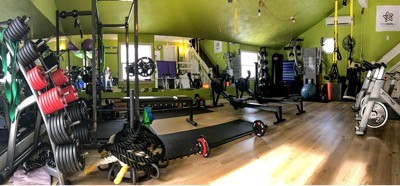 A Litchfield County native, Cheryl Malloy, owner and founder of What Works, grew up in Bethlehem, then lived in Litchfield, and returned to Bethlehem twelve years ago. After college, she began working as a dispatcher to the police department and then embarked on a long career as a state trooper. In 2009, she retired as a Lieutenant Colonel, after serving for twenty years. She enjoyed the work helping people live safe lives.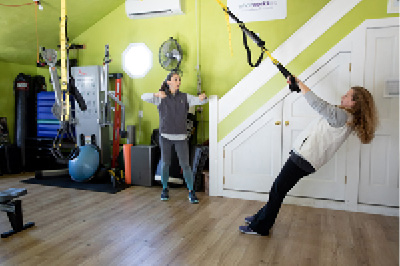 In 2014 Cheryl decided to take a new approach to helping people, and got her AFAA certification for group and personal training. She continued to take fitness courses in TRX, Spinning and Barre. Her wellness studies include Reiki Level One. She is a graduate of The Institute for Integrated Nutrition as well as a certified Specialist in Fitness Nutrition from the International Sports Sciences Association. She is a triathlete and marathon runner who also works with young and seasoned athletes for sport specific training.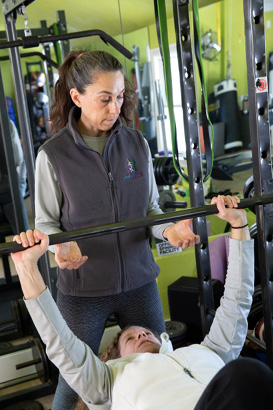 Cheryl explains her journey towards the focus on wellness after her departure from her position as a state trooper, "At the tail end of my law enforcement career I was very interested in organizational leadership and how to lead through a changing work environment. I enjoyed learning more and did so taking several master level classes at Quinnipiac University in the school of Organizational leadership. While exercise has always been part of my lifestyle, this was the beginning of my journey with delving deeper into self and all the various components which comprise wellness."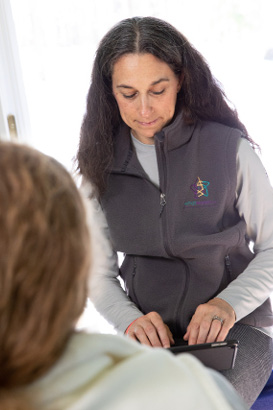 "Several years after retiring, I decided to take the next step and became certified as a beachbody coach, a group exercise instructor, and then a personal trainer. Then, I took it a step further and studied at the Institute of Integrative Nutrition, which was life-changing. So much exposure to other ways of eating, and a deep dive into learning about self, which is paramount prior to working and helping others, right?! Most recently, I too have a certification as a specialist in fitness nutrition."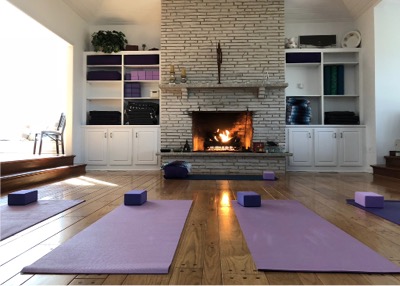 After working several years at a big gym, Cheryl realized she eventually wanted more and so she launched the startup What Works. The studio is located in Bethlehem on her property which abutts the corn maize and apple orchard of March Farm. Having a small studio allows Cheryl to work with people whose fitness requirements vary greatly. This includes those faced with sports injuries and physical disabilities. "The studio provides me the ability to work with people 1:1 and in small groups, which is so valuable in that I­—and other instructors who teach here—are able to really get to know each person and help them meet their goals. We know their physical and health concerns and are able to adapt the training to fit their needs.
Hence, the name What Works. The philosophy instilled here is for all to find what works for them. This is not just about their physical exercise but also meant to influence a new way of thinking in that we are all individuals and we each have to find what works for us personally, whether it be our physical activity, how we fuel our body, our relationships, careers, and our spirituality. All of these components impact our overall wellness."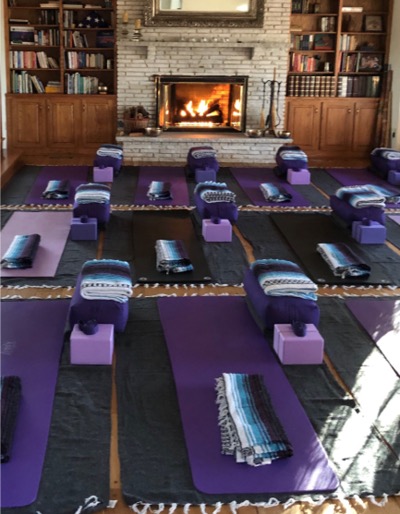 "Wellness covers much more than just food and exercise. You need to be mindful of all of the pieces in your life." She sees that her clients connect with each other and have bonded as a supportive group. On the internet (facebook and instagram), she offers them coaching on self-reflection and challenges such as the Push-Up Challenge last year, adding one more push-up each day. Or the Kitchen ReBoot Challenge to prepare a meal that is comprised of all whole foods, and post a picture and recipe. Another Challenge was What is Your Why. This is about finding your purpose, your meaning in life, and fulfilling your dreams. She also uses the Mind-Body software on her site. The response from the community is great. For this upcoming year, Cheryl is planning on bringing in a chef for retreat-style kind of events and for cooking classes.
The studio and center offer Small Group Training, Personal Training, and Nutrition coaching. Some of the classes and sessions at What Works are: yoga, spin classes, breathing, stretching, and strengthening classes, HIIT classes (high-intensity interval training, which are total body conditioning classes, Row & Grow classes (erging or rowing), Surprise Mash-Up classes (core and strength training) cardio, biking, ropes, obstacle training outside, boxing (heavy bags, weights and gloves, mitts, etc.), as well as pop-up classes which were a request to have certain types of classes on a Friday night. There are now 5 co-ed instructors at the facility. These classes can take place inside or outside, depending on the weather. Cheryl points out, "While the instructors are guiding and leading you, it is your work-out."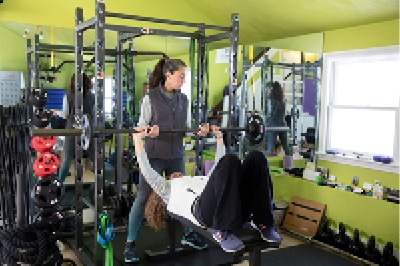 In addition to running the studio and center, once a week Cheryl helps teach young adults with special needs (just out of local high schools) in a transitional program to learn life skills through physical training. Last year she also worked with a Boy Scout program. "I get more out of it from seeing what people accomplish than they do. To make a difference means a lot to me."
"I'm blessed to have had the ability to begin this venture, and none would have been possible without my husband, family, friends, and the team which makes What Works what it is. I am very, very grateful.
Her strength is how she connects with people. Her hope is that her members find what works for them at What Works.
What Works is open 7 days a week.
308 Munger Lane
Bethlehem
203.841.7224
whatworksct.com
cheryl@whatworksct.com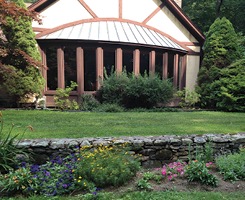 What Works Next Door is a retreat center and event space consisting of 3,000 square feet on the main floor including a greatroom, meeting area, dining area and professional kitchen.
Sleeps 10 with 4 acres of wooded property in Bethlehem, CT. Offering:
Education Workshops and Forums
Cooking Classes/Demos
Performance Space • Rehearsals • Readings
Art Shows • Trunk Shows • Artisan Workshops
Friends and Family Re-boot • Hire a Chef
Bachelor Parties • Bridal Showers • Baby Showers
Corporate Holiday Parties and Gatherings
Executive Off-site Trainings and Team Building