Lecturer and consultant
Michael Jay keeps us all up to date
on technology with his talks on Apple products with tips
on how to get through the constant maze of information.
Michael Jay has always been mad for music, and he has spent a lifetime utilizing technology in support of fine sound, the arts, and in enabling others to implement their own visions.
Michael grew up near New York City, working in theatre and music studios before shifting to work as a composer and audio editor/engineer in Los Angeles, where he won a contributing Emmy Award. His work with other artists led him to be called on as a technology consultant and project manager, working exclusively with Apple products for over 30 years for artists including Michael Jackson, Neil Young, Brian Eno and Yes. In his spare time, he rose up through the ranks of political activism to eventually manage a U.S. congressional campaign.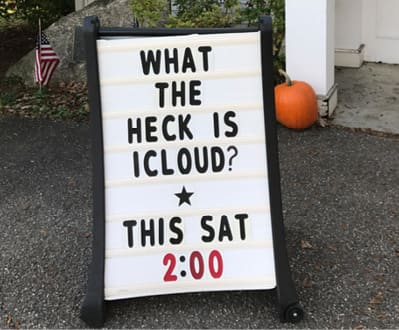 Eschewing Hollywood and returning to the east coast about ten years ago, Michael taught technology for several years at NYU graduate school, and lectured at Bennington College, the State University of New York, and other colleges. He is a natural teacher and can take complex computer applications, systems, and hardware and make it easy to understand for those of us who are technology challenged.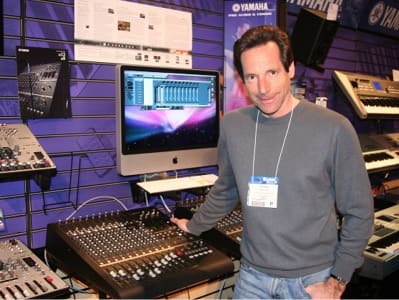 Since leaving New York City for the country and founding his business TECHsperienced, Michael has been the ongoing tech tutor for Kent public library, and has lectured at dozens of other Litchfield County libraries and schools. From showing us how to navigate iCloud to explaining simple steps on an iPhone, to providing tips on how to back up all of your important data, Michael is an expert on all areas of the latest technology. Whether you attend his lectures at various libraries in Litchfield County or you hire him to come to your home or business to help you with your own specific products and issues, you will be amazed with the results. He can guide you through the various steps, follow up with more answers to questions by phone, and instill confidence in your ability to use your devices with ease.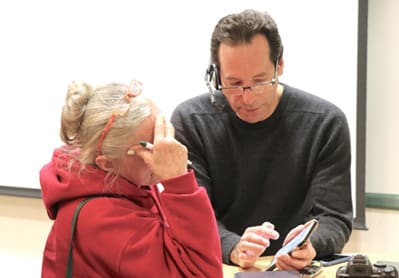 In one week, Michael Jay helped a client find his lost iPhone, backed up an eleven-year-old Mac computer with the latest and most secure back-up drive, guided a California client through setting up a new computer, and the list goes on. He is professional, persistent and diligent in finding solutions to every problem and situation. With his incredibly vast knowledge, he approaches each client's request with the finesse of a detective as he clarifies each area of concern and makes our lives easier. Personally, Michael Jay is on his fifteenth Mac, living in a rustic setting with fast wifi, and driving a plug-in electric/hybrid car. He is the consummate professional.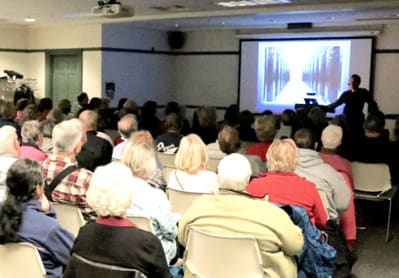 Upcoming TECHsperienced lectures:
Nov. 6, 6pm
Should You Buy a Plug-In Car?
Kent Memorial Library
Nov 9, 1pm
Apple ID, iCloud – and Other Mysteries
Salisbury Scoville Memorial Library
You may contact Michael Jay at:
TECHsperienced
toll-free #: 855 TECH SPD (855 – 832 – 4773)
TECHspd.com