In her new book Start-Ups and Downs, local part-time resident Mona Bijoor explores the highs and lows of entrepreneurship and shares the success stories of 10 start-up founders.
Successful entrepreneurs inspire us to follow our dreams and passions. We are fascinated with stories of their rise to fame from a simple idea that was taken to fruition. Too many times these stories leave out the bumps that happened along the way. In a newly released book titled Start-Ups and Downs, the author Mona Bijoor shares the wisdom, failures, downfalls, and exits of 10 entrepreneurs. She delves into how the best entrepreneurs think about failure and ultimately win. "Entrepreneurship is rarely linear, and a lot happens between the headlines and reality. Entrepreneurship is a cycle of failures and recoveries—hopefully with more successes than not." Bijoor's own story is cleverly woven through the ten stories she tells.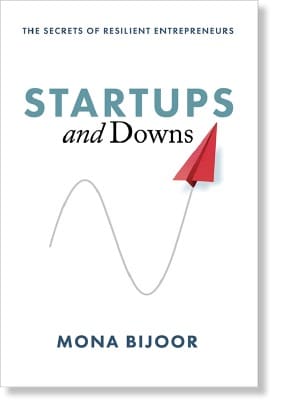 Mona Bijoor is a Partner at King Circle Capital LLC, an investment and advisory firm, where she has holdings in real estate, franchises, start-ups and online businesses. Mona is also the founder of JOOR, the premier online global B2B marketplace for wholesale buying that directly connects brands and retailers.
Mona's experience as a brand consultant for the fashion industry and within buying departments for global retailers inspired her to create JOOR in 2010 to solve some of the incredible challenges and time constraints she encountered during her career. By 2016, she had grown the company to process over $10 billion in gross merchandise value. Based in New York City, Mona expanded to offices in Los Angeles, London, Paris, Milan, Sydney, and Melbourne, increasing the team to 100 employees worldwide. Clients included Neiman Marcus, Saks, Harrods, Michael Kors, and Kate Spade. While at JOOR, Mona was recognized by Crain's 40 under 40, The Big Apple Entrepreneur of the Year Award, and Wharton's 40 under 40. She is a frequent contributor to TechCrunch, Entrepreneur, and Huffington Post.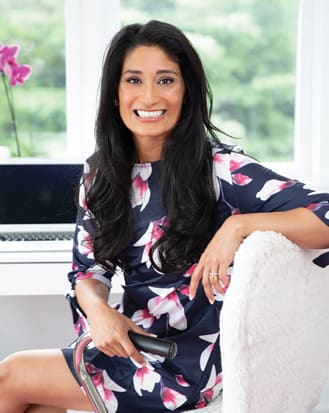 As an entrepreneur who successfully disrupted an entire industry but felt as if she was never prepared for what came next, Mona Bijoor has created a guidebook for navigating the process, from pitching with power to coping with competition, with inspiring stories from respected entrepreneurs, including Nat Turner, cofounder and CEO of Flatiron Health; Courtney Nichols Gould, founder and co-CEO of SmartyPants Vitamins; and Stephen Kuhl, cofounder and CEO of Burrow, intended to lift up anyone determined to keep pushing forward. The book is about resilience.
While interviewing over 100 entrepreneurs, and researching the book, Bijoor learned that most of the founders were innately optimistic and, in a sense, spiritual. As their failures and setbacks occurred — with losing funding, competitors, losing workers, and one even being kicked out of his own job as a founder, they were focussed on taking massive action, not on tactics. They went with the flow and were very flexible, so fixed on their vision, that failure was not an option. From their stories, Mona became interested in how to build resilience within a team.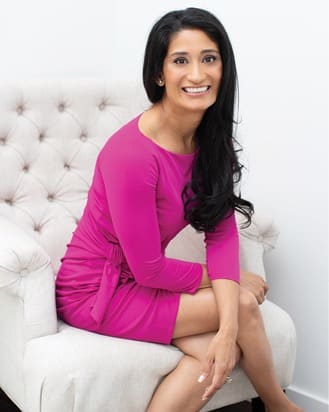 "In order to get through setbacks along the way, you need mental agility and perseverance. You can get through anything. And these lessons can be applied to life as well. I wrote this book for my kids", says the author. "To help them to reframe their problems, to rewrite the script in their own heads. The lessons learned in this book can be applied to social relationships and parenting, — it is a framework for life in general."
Even though it was tough to get the subjects of her book to open up about their vulnerabilities, she found the faith they had in their visions unwavering—they believed that they were the only ones who could execute their visions.
Start-Ups and Downs is a fascinating exploration of staying with your original concept while overcoming challenges along the way — by being resilient, confident, and determined to succeed.
Mona earned a BA from the University of Pennsylvania and an MBA from the Wharton School of Business. She currently lives in Brooklyn and Litchfield county with her husband and two daughters.