Kenise Barnes Fine Art in Kent is pleased to present a solo exhibition of Mary Judge's new paintings and powdered pigment drawings from October 10 – November 22. Judge demonstrates mastery across many mediums, each new series illustrates her continuing exploration of materiality and form. Her ongoing exploration of powdered pigments is used to stunning effect in her most recent Pop Flower series.
Judge's work is about transformation through repetition. By employing an underlying geometric structure, the work explores the emotive power of reductive forms deployed through reiteration. This exhibition includes a significant return to oil painting for the artist.
The work explores the diagrammatic, the topological, and three-dimensional aspects of the drawing both through a linear-planar and tonal-atmospheric representation of form to explore a kind of lost territory between image and object.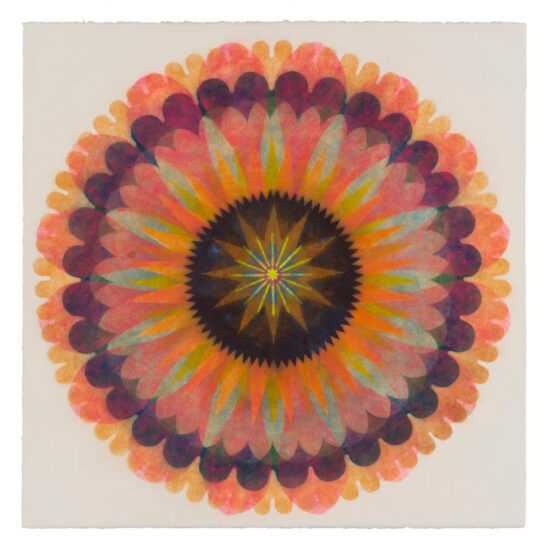 Judge, who also lives in Italy, has developed a distinctive technique for making her powdered pigment drawings which is based on spolvero (dust in Italian) and was used by Renaissance artists to transfer drawings to the wall for fresco painting. Judge's paintings, drawings, and prints are in public and private collections throughout the world.
Pigment and Paint – New Paintings and Pigment Drawings by Mary Judge
Oct. 10 – Nov. 22, 2020, opening reception Saturday October 10, 4 – 6 pm. kbfa.com