Beauty Specialist Pilar DeMann emphasizes that beauty is about finding balance, taking good care of your skin, and minimal makeup. Of course, well-shaped eyebrows complete the look.
"Everyone just needs good, clean skin, good brows, and a little color. You don't need so much make-up. It doesn't make you look younger. And for young girls who wear a ton of makeup, it doesn't make you look older. The beauty industry teaches us to try to be someone we are not. But there's nobody better than you." These are the words Pilar DeMann lives by. As a beauty specialist, she has years of experience to back up her credo and she could be her best example of following that advice. With her smooth skin, a natural glow, her stunning eyes and a touch of color on her lips, she has that classic, stripped-down, movie-star style.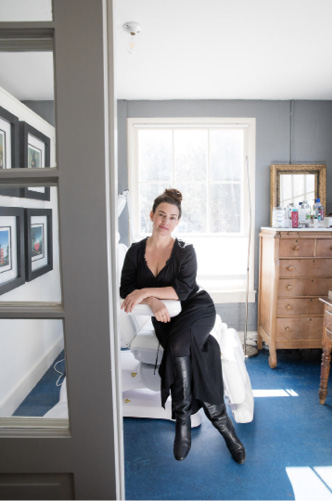 At 18 years old, Pilar attended makeup school and began working as a makeup artist soon after, working for music videos, photo shoots, and television commercials. This led to a career of many years in film and television production. Then she worked for a director for ten years, always continuing to hone her skills doing makeup for events and clients on a freelance basis.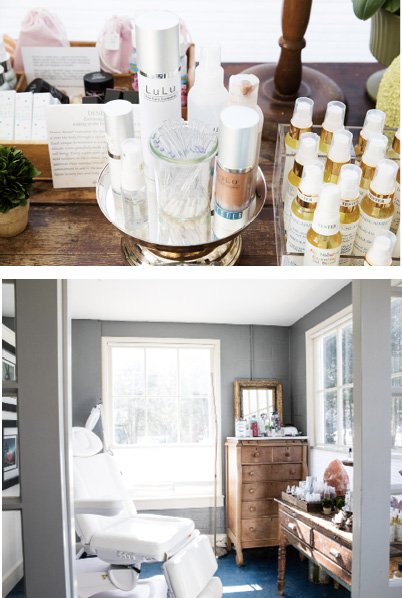 Originally from Los Angeles, she met her husband there. He was born and raised in Roxbury, Connecticut and twice a year they would visit his family here. Eventually, Pilar fell in love with the area and in 2013 they bought a house and moved to Washington in Litchfield County. It was at this point that she decided to go back to her first love: eyebrows. "They say that the eyes are the windows to the soul. And for me, eyebrows are the frame."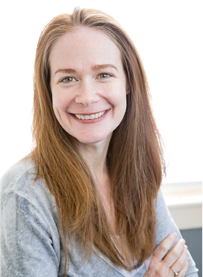 When shaping eyebrows, she takes her time, tweezes brows instead of waxing "because she likes to be precise." She provides shaping, tinting, or microblading eyebrows. Microblading is a semi-permanent tattoo on your eyebrows. It takes 2 sessions about 6 weeks apart. It is basically the deposit of pigment into the skin. It's great for filling in any empty spots in a soft manner. She also does eyelash tinting and makeup. She gives makeup lessons and has a program called Makeup Bag Clean-Out, which helps her clients to focus on what they do need and throw out what is not necessary. "I think people either don't wear enough makeup or they wear too much. It's about finding balance and taking good care of your skin."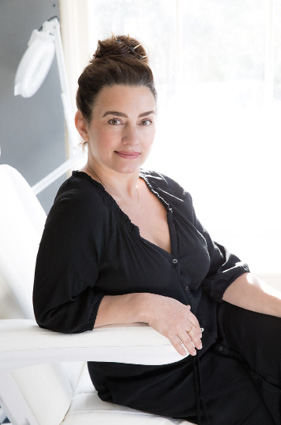 Pilar's studio is based at Byrde + the b Salon in Washington Depot. The inviting space is quiet and private. She works there on Wednesdays, Thursdays, Fridays and Saturday mornings. She also works one day a week in Bristol at a medical aesthetics practice with Dr. Jeffrey LaFrance.
She sells natural products at her studio—a brand of non-toxic, vegan skin care and makeup, and other brands as well. From individual customized appointments to weddings, teen parties, men's grooming, and other events, Pilar has a wide array of services to offer.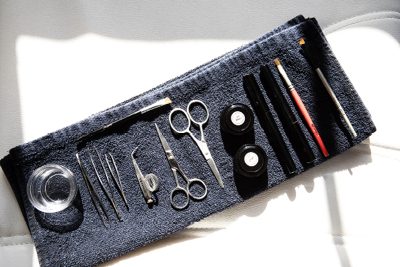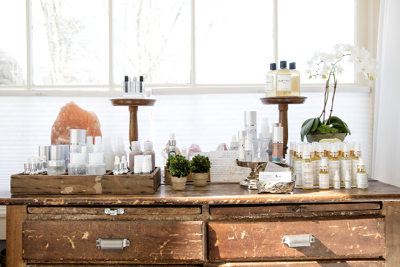 What is in her future? "I am developing a makeup line. The goal is to create makeup that is accessible and easy for every age group and every skin tone with natural results." She would like to introduce men (and women) to using the experts for grooming. Men need this especially for their brows. "Take the time to see the experts, don't do one-stop shopping at your nail place."
Pilar's warm approach with her clients makes them feel comfortable and open. She is generous in providing tips and techniques for applying makeup or for maintaining eyebrows in between visits. With an expanding clientele, continued upkeep on new practices, and a passion for her craft, Pilar DeMann is quickly becoming the one everyone turns to for natural beauty.
Pilar DeMann
Call or text: 310.985.2005

Byrde + the b Salon
10 Titus Rd
Washington Depot,
860.619.0422