Long-time Favorite Italian in New Milford
By: Charles Dubow
Photos by Ryan Lavine
The restaurant business is not known for its longevity so when a restaurant such as New Milford's Lucia Ristorante has been open for 16 years it's a sign they are doing something right. Credit is due to chef and owner Antonio "Tony" Caldareri's clear passion for his craft. Gregarious by nature, he loves working the floor almost as much as he does working the stove. He greets his many regulars by name and will often sit and have a glass of wine with them. A native of Montreal, he embraces both Northern and Southern styles of Italian, ensuring that his menu—many of his recipes come from his grandmother, the eponymous Lucia—always contains both long-time favorites as well as delicious new dishes.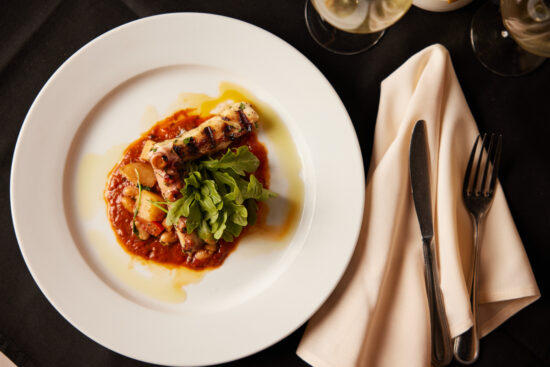 On the night when I was there recently, Tony informed me that he had a new entrée of grilled octopus served over cannellini, roasted red peppers, and a chipotle coulis. Now octopus is not the easiest thing to prepare and it must be cooked perfectly or else it will taste like one is eating a length of garden hose—but the kitchen nailed it. Equally excellent is the blackened sesame seed-encrusted tuna with a ginger sauce.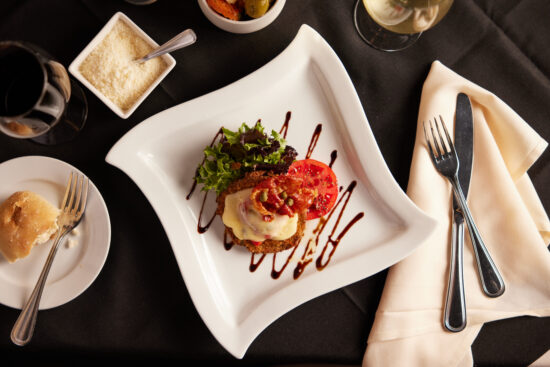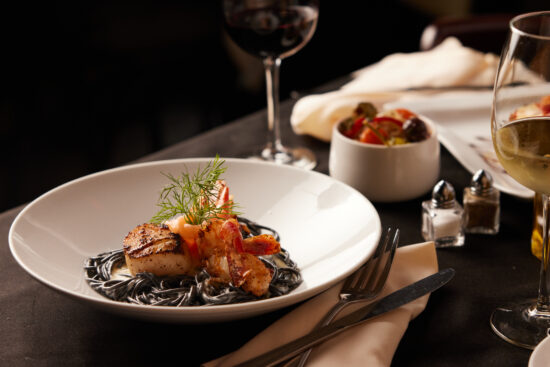 Lovers of more traditional Italian dishes will not be disappointed either. Tony's pastas are all hand-made and he takes his sauces very seriously. "When I go to a restaurant I just ask for a bowl of tomato sauce," he says. "If it's good, then I know the chef knows what he's doing." His fettuccine alla Bolognese is superb and his gnocchis are as light as air. Pizza lovers will also appreciate his thin crust pies, such as the quattro stagionne, with prosciutto, artichokes, capers, calamata olives, mozzarella, and homemade sauce. Also highly recommended is the beef braciole, which after being braised for six hours with fresh herbs, parmesan cheese and garlic, is served with sautéed spinach and garlic mashed potatoes. Other highlights include scaloppinni saltimbocca—veal medallions with sage, prosciutto, and mozzarella in a white wine sauce—and the pollo scarpiello—chicken breast topped with mushrooms, cherry and sweet peppers, and scallions in a white wine demi-glace. In the mood for something a little different? Try Tony's homage to his homeland: Montreal-style poutine—french fries, melted mozzarella and Lucia gravy. And one would be remiss to not mention the layer cakes that Tony's wife Renee bakes every day, so be sure to save some room.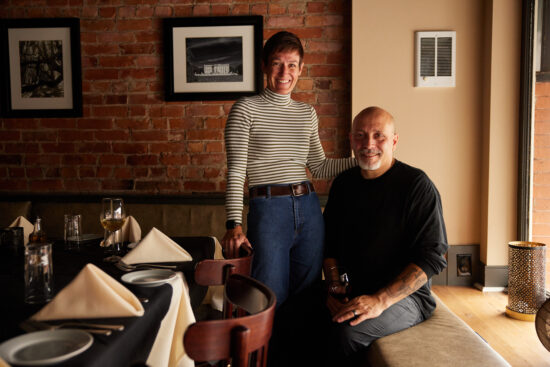 Speaking of rooms, the storefront restaurant itself is tastefully laid-out inside, with a six-person bar anchoring the space, and in summer there is charming outdoor dining where guests can sit and feel as though they might be at some trattoria in Rome or Siena. The second floor houses more tables for overflow or private events. Finally, a word about the excellently trained waitstaff, overseen by manager Stacey Lavoie, all of whom are friendly and knowledgeable. "The restaurant is not about me, it's about us," says Tony. "Without my people there's no restaurant."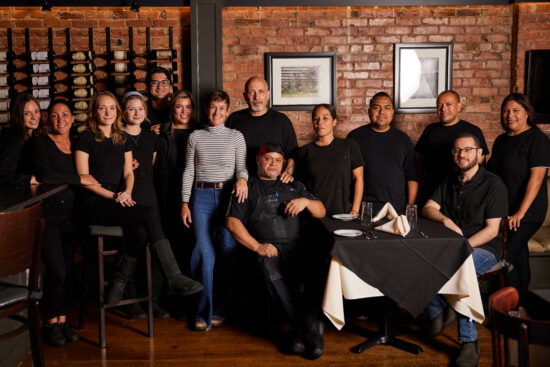 51 Bank Street, New Milford, luciaofnewmilford.com