By Linda Tuccio-Koonz
Ian MacRae was six when he first tucked his feet into a pair of water skis, gripped the tow rope, and waited to feel its pull.
"My older cousin was in the water helping me keep my skis straight," he says. "My dad was driving the boat. After about 20 tries I finally got up on the skis."
Soon MacRae was flying across the lake, begging his parents to go out on the water whenever possible; he was hooked. At 19, while still in college, he started his own business, Connecticut Watersports. He and his Bantam Lake crew offer everything from tube rides to wakeboarding and water skiing.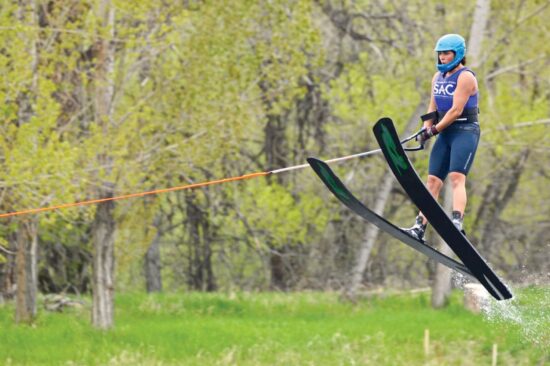 "Our specialty is teaching; we have a lot of families that come out. Oftentimes parents will say, 'I haven't water skied since I was a teenager but I'm ready to give it a try and show the kids that I still have it,' or something along those lines. Usually, they'll be back up on skis by their first or second try. That's always fun to watch. Their kids are usually shocked to see it too!"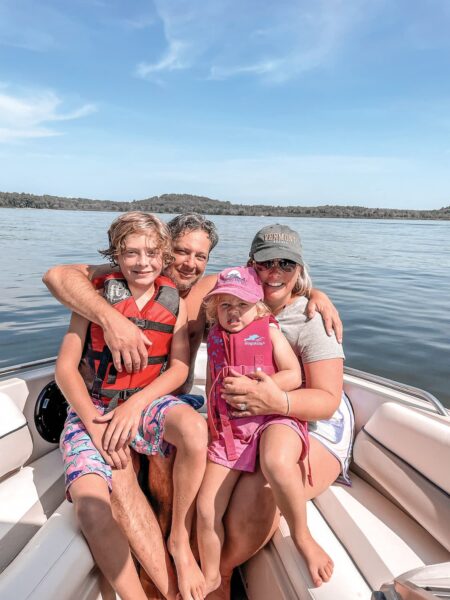 Even if you've never skied, MacRae says give it a try. His favorite way to get beginners up is with a "body board." Would-be skiers "can lay on the board and gently be pulled along at speeds as slow as five mph, just to get comfortable…" Next you try kneeling, then work on standing.
But if you'd rather just enjoy a boat ride or be pulled in an inner tube, that's cool, too. MacRae says when kids "get off the tube and tell their parents, 'This is the best day ever,' it's a great feeling."
MacRae started Connecticut Watersports from his dorm room at Arizona State University (ASU). His roommates couldn't understand why he was on the phone for hours a day; he was researching everything from insurance to which boats were best for teaching. The business entrepreneurship major (and four-year member of the ASU Water Ski Team) graduated this spring.
Having a talented, upbeat crew helps make Connecticut Watersports successful. "We all wear many hats and beyond just taking people out on the boat and teaching water sports, we each have our own specialties," MacRae says.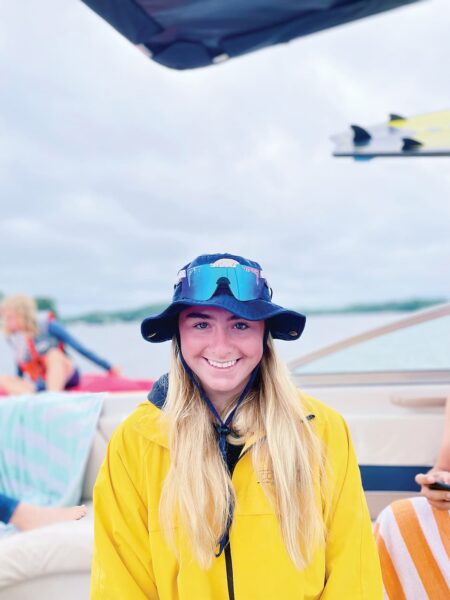 "Phil (DeRienzo) is great with people and talking to customers, Kelly (Hill) manages a lot of our social media, my sister Alyssa (MacRae) is a great help with our summer camp program, and Jesse (Choate) does a little bit of everything, just to name a few. It's a lot of hard work but we keep it fun."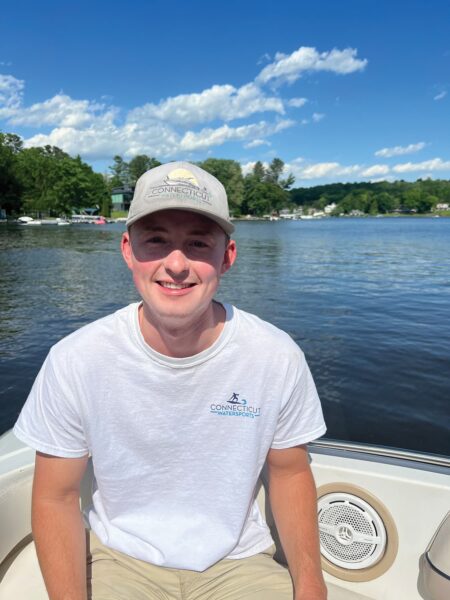 Hill, who lives on Bantam Lake, has been skiing since she was one (she and her sister are competitive skiers). "We are a young crew, the oldest is 24," she says. "We have kids who are graduating high school this year; they are great drivers and instructors."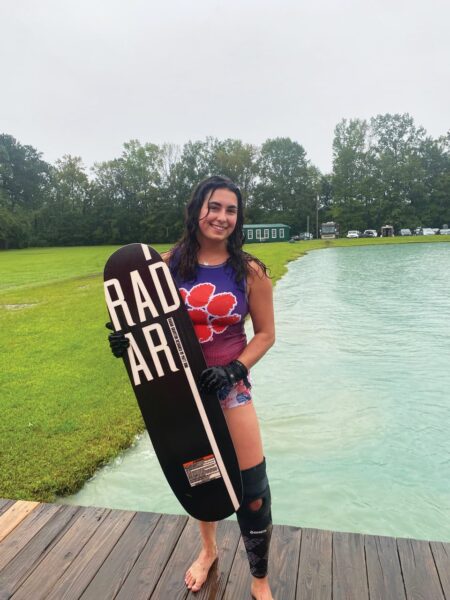 Just as he did that first day when he was six, MacRae continues to challenge himself in the water. Only now, he does it barefoot. "The boat goes about 35 mph and you plant your feet in the water so you're actually skiing without skis! It's quite difficult and the falls are tough, but it's a fun challenge. I try and do that at least a few times each summer."