With the opening of Salvatore Anthony Hair Studio, New Preston has never looked so good—just watch the stream of people smiling as they step out of the popular hair salon.
Master stylist Sal Anthony launched the Salvatore Anthony Hair Studio in April of this year by. Situated next door to The Owl (a popular wine bar that also opened late this summer) has been fortuitous as patrons move easily from sipping wine on the terrace to having their hair cut and blow-dried. The interior space of the salon is small but surprisingly does not feel confined. Designed with an eye toward a modern aesthetic, the room is dominated by a custom steel-framed mirror which hangs in front of two Italian styling chairs. All of the furniture at the salon is custom-made by a local artisan. The cabinetry is made of walnut and the drapes are made of cashmere. The black leather-wrapped shelves are from RT Facts in Kent. The overall result is a simple and intimate environment perfect for a relaxing escape from the daily rush.
Sal is originally from Edison, New Jersey, but he and his husband were New Yorkers who spent weekends in the Catskills for 8 years. One day they visited friends in Sharon and the rest is history. Two years ago, they sold their loft in Brooklyn Heights, bought an 1840s colonial in Cornwall Bridge, and have been renovating ever since.
As a young boy, Sal always wanted to be a hair stylist. He loved styling his sister's hair, but making a career out of it was not encouraged. His mother, however, always supported and inspired him. After graduating from Seton Hall University with a Business degree, he dabbled in fashion for a few years. He was the liaison between manufacturers in Hong Kong and Korea and a dress shop in New York City. He was offered a great position at Tahari Dress House, but he decided to turn down the offer to pursue his dream to be a hair stylist. He sold his condo and went back to school to get his license in Cosmetology, while apprenticing at a salon on Staten Island. Finally, at 29 years old, Sal graduated and reached his goal.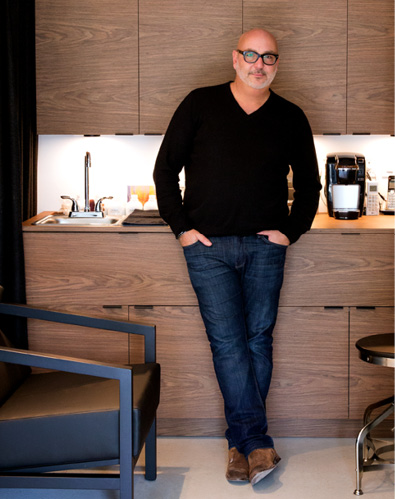 While looking for a job, Sal approached many hair studios, but they always requested that he choose cutting or coloring. "You have to choose one or the other." Eventually, he met the owner of Scott J Salon and he made Sal an offer where he could do both. He started as an apprentice and quickly worked his way up to Master Stylist. Sal has been at the renowned Scott J Salon on the upper east side of New York City for almost 20 years.
Once he moved full-time to Litchfield County, it was only natural that he began thinking about opening his own hair studio in the area. After checking out the competition in the area and looking at the different towns, he settled on the space available on the first floor of the former Oliva Café in New Preston. With his own business now flourishing in New Preston three days a week, Sal has cut his hours back in the Manhattan salon and only spends two 12-hour days working in the city.

Sal is a one-man show in New Preston. He has no assistant and no receptionist, so he does everything from shampoos to bookings. "The pace is perfect," he says. With two styling stations in the space, Sal manages to run a thriving business with clients from all directions—Sharon, South Kent, Goshen, Litchfield, Washington, and even his longtime NYC clients come from New Canaan, Westport, and Haddam.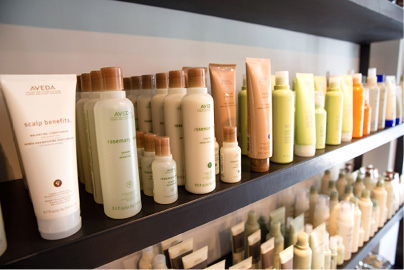 He had been working with Aveda products his whole career, so when he was scouting for a location to open his shop and found the space in New Preston, he contacted Aveda. It turned out there was no salon selling Aveda in the area and the demographic was perfect. He only carries the hair products (about 85% of the line), including color. All Aveda products are made with organic and natural pure flower and plant ingredients, and the packaging consists of 100% post-consumer recycled materials.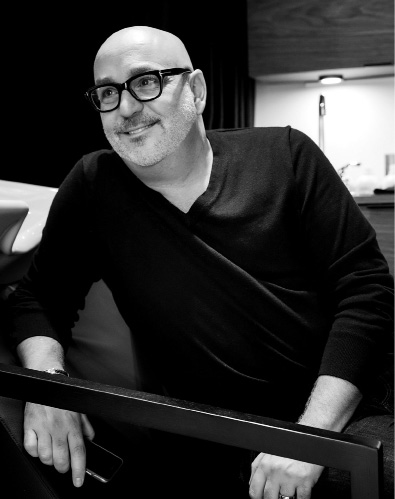 Sal has quickly become everyone's favorite stylist. He's a good listener, has a great sense of humor, and he has a way with people. Most of his clients have become his extended family. When you put yourself under Sal's care and expertise, you can be confident that you will like the results. Sal's clientele includes both men and women, and he provides a wide range of services from a simple cut and blow-dry to shine coats, base breaks, and deep conditioning treatments. For the upcoming holidays, he carries Aveda Gift Sets and sells Gift Certificates for the hair studio. Prices for all services can be found on the website.
Appointments: Thursday, Friday, Saturday 
Salvatore Anthony Hair Studio
18 East Shore Road
New Preston, CT 06777
860.619.0555
www.salvatoreanthony.com