By Charles Dubow
Litchfield County is blessed with an abundance of truly excellent restaurants. Much of the reason for this bounty is the excellence of our farms and the willingness of chefs to source locally, but it is also because our communal palette has been so much more sophisticated—and demanding. When dining out—or, as became increasingly popular during Covid, in—Litchfielders can choose from an array of cuisines ranging from Italian, Mexican and Greek, to French, Thai, Japanese and, of course, modern American. Now we can add top-notch Indian food to that list.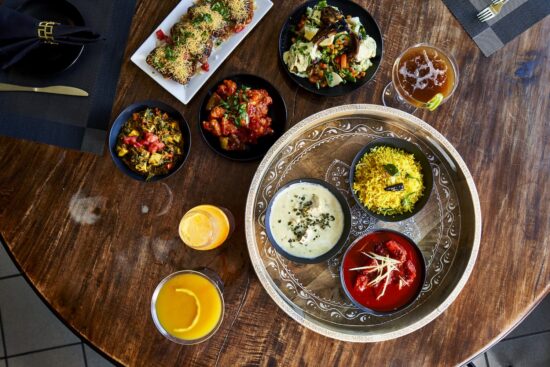 Opened three years ago along an unprepossessing stretch on Danbury Road in New Milford, Tandoori Flames offers an expansive menu of classic Indian dishes that will satisfy long-time aficionados as well as provide for the uninitiated an appetizing introduction to the food of the subcontinent. Despite the enormous global popularity of Indian fare, opening a restaurant in New Milford was still a bit of a risk. "There had been another restaurant with the same name in the same place and it was in rough shape," says chef and owner Vinjith Vikraman. "Everyone told me that we would never be a success." But, happily, recent visits would prove the naysayers wrong. The renovated interior of the restaurant is clean and airy and light. It was humming with the sound of happy diners tucking into their mixed tandoori grill and rogan josh. The service is swift and professional, and the food is delicious.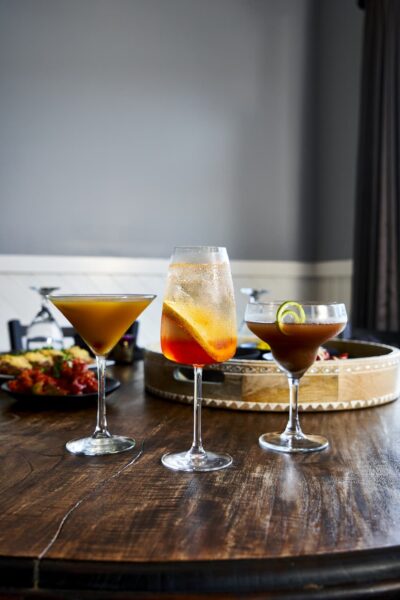 "These are recipes I learned from my mom," says Vikraman, who has been a chef for 15 years and cooked around the world, including for Carnival Cruise Lines. He is rightfully proud of his butter chicken, which is a rich curry made with chicken in a spiced tomato and butter sauce. Like all dishes served here, diners can ask for their level of spiciness, ranging from mild to super spicy. Other menu highlights include vegetable samosas, killer tandoori lamb chops, Malabari fish curry, shrimp biryani, tikka masala and tandoori chicken. There is also a wide selection of vegetarian dishes and the freshly-baked naan is worth the trip alone.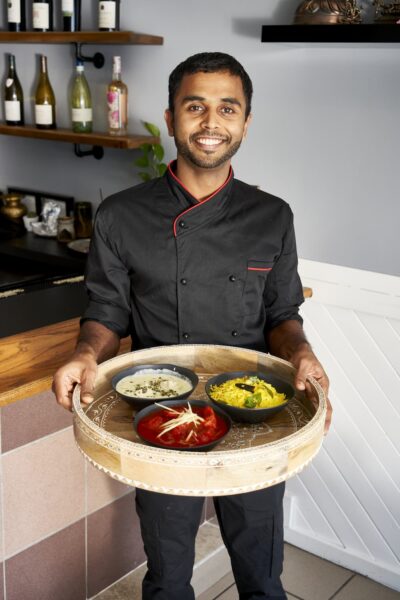 471 Danbury Road, New Milford, tandooriflamesnewmilford.com