The Local Sailing Club is Fast Approaching its 100th Anniversary
By Gavi Klein
Photos courtesy of Bantam Lake Yacht Club
For an organization that has been around for almost 100 years, the Bantam Lake Yacht Club (BLYC) still manages to keep things fresh. The club, based just south of Litchfield, was founded in 1933 by Al and Tim Hine. When they first began, they would hand out business cards to potential new members as invitations to join.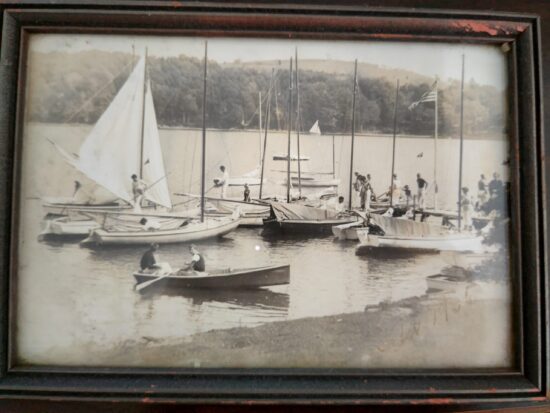 Today, members can sail a variety of boats depending on availability, but back then, members joined as sailors of a single boat. This was less of a financial barrier than one might assume, as there was a phenomenon in the 30s of using plywood to make boats at home. "You'd make a mold and then wrap plywood around it and glue everything up. Get a coat of fiberglass on it, and then you'd have your boat for very little money," says Ed Kavle, former commodore and BLYC member for nearly 20 years. From this national wave of plywood-popularity, Kavle explains, came the invention of the Sunfish, the most popular sailing boat to this day. 
During the summer season, the club hosts "Sunfish Sundays," races that take place weekly from the fourth of July through Labor Day. Robin Viola, current Vice Commodore of the club, loves these events. Her favorite thing about the BLYC is to do the race committee; along with a few other moderators, Viola goes out on the lake on the pontoon boat to keep the Sunfish race in order. "There's no better view of the sailboats than being right in the middle of the race," she says. "Throughout my whole life, I've loved to watch sailboats."
In addition to the Sunfish races, the club also hosts the Around the Lake Race, an annual mixed-vessel race where all are welcome. This race dates back to the early days of the club, when it was called the French Trophy Race, named after an early member, Fred French. 
Races and regattas aren't all the club has to offer, however. Kavle runs a high school sailing program at the club that includes students from a variety of schools in the area. The program includes STEM content in addition to sailing practice, and Kavle is passionate about the work. "Kids don't get asked to master very many difficult things these days," Kavle says. "Sailing is one of those sports that you learn every time you go out, and you get better and better. I think it teaches independence."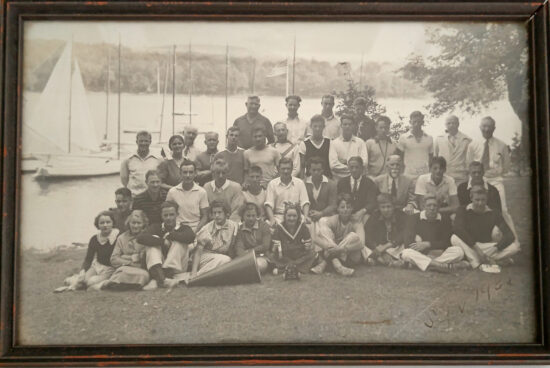 The club is a lot smaller now than it was back in its heyday, but seems to be facing a bit of an upward trend. In 2013, the club had only 33 members; now, they have close to 80. Throughout the summer, members host parties and picnics together, learning from each other and sharing in the beauty of Bantam Lake. "Sailors are just really nice people," Kavle says. "They love the environment, love no-engines, love people in nature. It's a nice group."