West Shore Seafood Just Keeps Getting Better
By Charles Dubow
Photos by Jim Henkens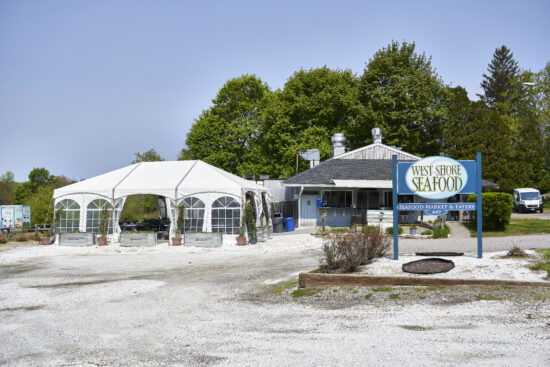 Sitting at a table on a beautiful evening at long-time local favorite West Shore Seafood in Bantam, you can close your eyes and almost feel like you are on a beach vacation. Which is precisely what owner Susie Pregno was hoping for when she opened her restaurant 16 years ago. "I've always been in the restaurant industry," says the Litchfield County native. "When I was at business school in Boston I had a second job on the fish pier and later worked at a fish place in Duxbury, Mass., which inspired me to open here. I wanted to have a Cape Cod vibe. Somewhere that wasn't fancy where you could get a great lobster roll or fried clams."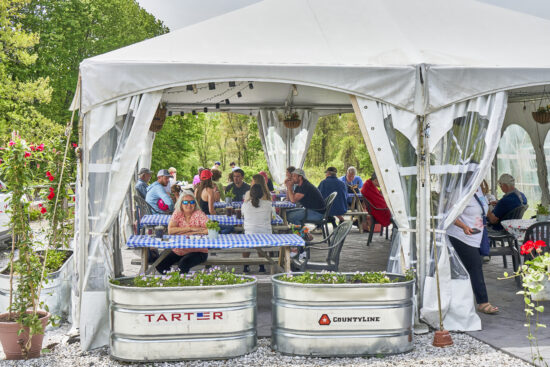 She has succeeded beautifully. Drive by West Shore any afternoon or evening Thursday through Sunday between April and Thanksgiving, and you will likely see a throng of people eating or waiting to eat. "It's first come first serve," says Susie. "We're BYOB and regulars know that they come here and tail-gate or spread a blanket. Some people even bring their own table and chairs."
Over the years the menu has become more sophisticated, evolving from mainly fried foods to incorporate more health-conscious meals. (Although, don't worry, there are still plenty of fried foods.) This year Susie even took the step of bringing on an executive chef for the first time. Restaurant veteran Rob Thompson and his crew are now offering a range of dishes to satisfy any appetite.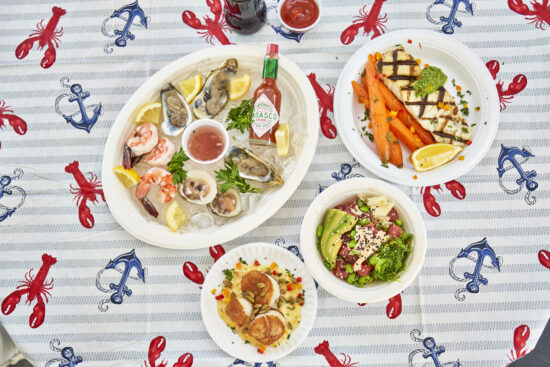 For example, starters still include classics like Cajun Popcorn Fish—seasoned cod battered and fried and served with a lemon dill sauce—shrimp cocktail and chicken wings but now you can also get fried Brussels sprouts made with sriracha and garlic and drizzled with Mike's Hot Honey. 
The lobster rolls, served either hot or cold, are perennial favorites, as are the fried fish sandwich, tacos and fried platters but new innovations like a tuna poke bowl—served with edamame, seaweed salad and avocado—and halibut with ramp pesto are welcome and delicious additions. And a quick word about the desserts: Try them. Insanely good.
449 Bantam Lake Road, Bantam, westshoreseafood.com