Ellen Prindle has opened a gallery called The Hen's Nest in Washington Depot featuring a wide array of art by local artists— from paintings and sculpture to furniture and jewelry.
Ellen Prindle grew up in New York City and spent time at her family's summer home on Lake Wauramaug in Warren, Connecticut. Eventually, she moved with her family to Warren as a full-time resident and later worked as an elementary school teacher in Region 6. Over time, she left teaching to raise a family, but she has always remained in Warren.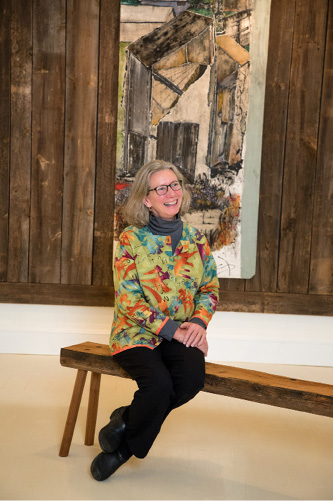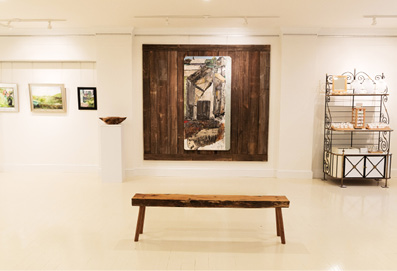 When the Hickory Stick Bookshop in Washington Depot was purchased by Fran and Michael Keilty, Ellen Prindle began working there part-time. She loves retail, and enjoyed working with customers. After years at the book store, Ellen decided it was time to move on and she began to consider an idea she had entertained for a while.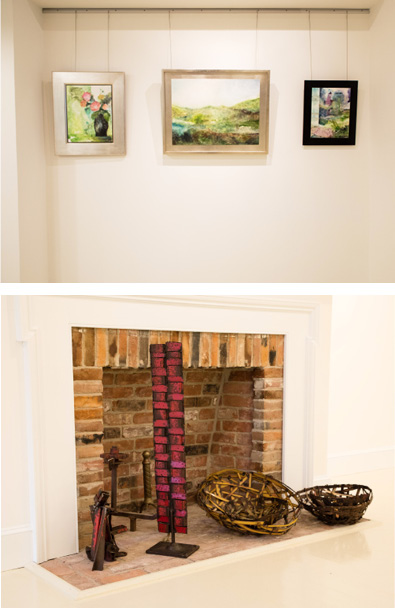 Ellen has always enjoyed art and often thought of one day running a gallery. When the space next to the book store became available, Ellen decided it was time. "I thought of it on and off for years, but now that the kids are through college, it seemed like a good time to start. The Hen's Nest gallery involves working with people on both ends— artists and customers—there are no warehouses. The focus at the gallery is on a broad spectrum of art—whether it is jewelry, painting, or sculpture. The price range is broad as well. I don't want to speak to one audience."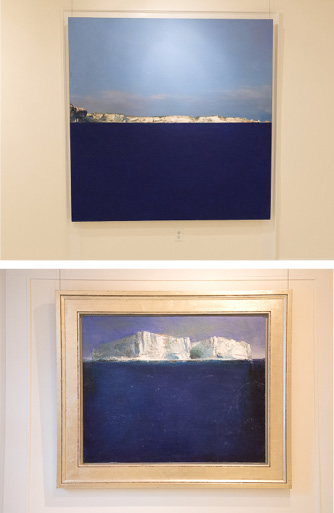 The space is large and inviting. Vivid blue paintings by Matt Wood beckon you in. A bench made from wood from the 1930s is simple yet stunning. Beautiful scarves crafted from Japanese kimonos make lovely gifts. Silver and gold necklaces with stylish designs are displayed in cases. You need time to linger, to enjoy, not to miss anything.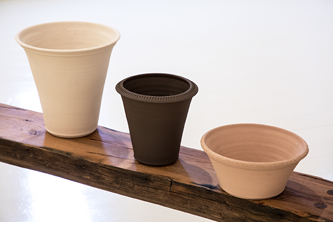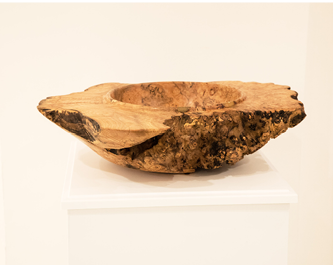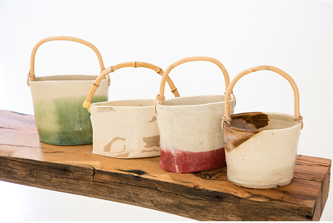 The artists featured at the gallery at this time are primarily local, from Connecticut and New York. Joe Gitterman, Matt Wood, Jay Secco, Judith Secco, Brian Walter, Matthew Soloman, Elizabeth Wolff and Ben Wolff are just a few. They have been very enthusiastic about the gallery and supportive of Ellen's new venture. Furniture, jewelry, paintings, pottery, wood pieces, wall hangings, ceramics, and handcrafted clothing— a constantly evolving display of art—open to all.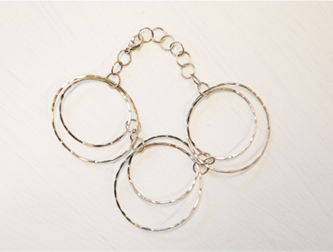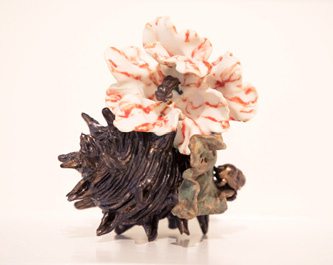 Ellen sums it up, "I want people to follow their sense of curiosity. I think it's important to walk in and see things." Indeed, what you will find at the Hen's Nest Gallery is the unexpected—every time you come in.
Gallery hours through Christmas: Wednesday to Saturday, 10-6; Sunday, 11-5; closed Monday & Tuesday.
The Hen's Nest
A Gallery
2 Green Hill Road
Washington Depot
860.619.0091
[email protected]
thehensnestgallery.com