AMP hosts its 4th annual Art of Work Gala featuring a recycled, wearable art runway with outfits created out of recyclable and/or trash materials designed by individuals and teams.
The American Mural Project (AMP) hosts its fourth annual Art of Work Gala on Saturday, September 28 in its Winsted mill building, with the theme "Recycled Runway." In addition to the highlight of the evening—the recycled wearable art runway show—the event includes cocktails and hors d'oeuvres, light projections, a live band, dance party, and dessert.

The festivities begin at 6 pm with a reception including open bar and heavy hors d'oeuvres, offering attendees an opportunity to view the current progress of the mural installation. The runway show follows soon after and will showcase outfits, designed by individuals or teams, that are created out of at least 75 percent recyclable and/or trash materials. From 8–11 pm, the evening continues with the Nekita Waller Band, dance party, light projections by Joe Wheaton, and dessert.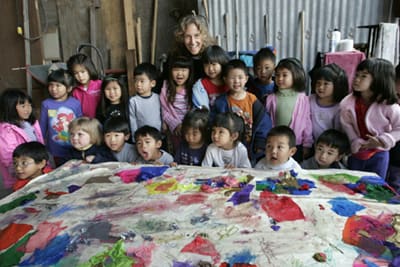 Five levels of tickets are offered for the event. The full evening, including open bar, heavy hors d'oeuvres, Recycled Runway show, live band, dance party, and dessert is $175 per person or $100 for those under the age of 21. Tickets for the live band and dance party with open bar and dessert are $50 per person, or $35 per person under the age of 21. A VIP ticket option, including all of the above plus premium parking and priority seating for the runway show, is $350 per person.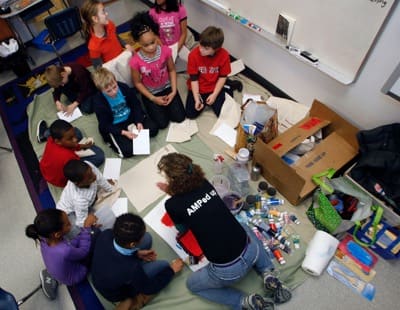 Hors d'oeuvres for the event are provided by Emily's Catering of Bristol. Nekita Waller and her band of accomplished musicians from Connecticut will perform a variety of pop, soul, R&B, and jazz hits. Joe Wheaton, known throughout the Berkshires for his energetic "art in motion" video projections, returns to AMP for the second year.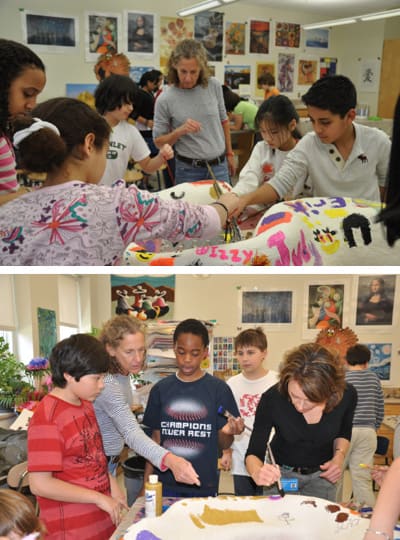 Corporate support for AMP's Gala has been provided by Newman's Own Foundation, R&M Insulation, Only in My Dreams Events, and Ledgebrook Spirit Shop.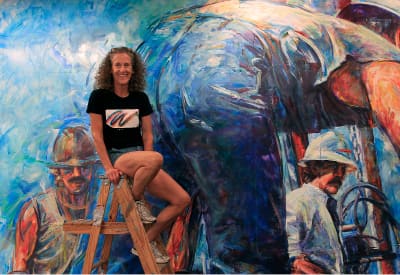 Launched in 2002 by artist Ellen Griesedieck, the American Mural Project (AMP) is creating the largest indoor collaborative artwork in the world—a mural 120 feet long, 48 feet high, and up to ten feet deep. The mural is a tribute to American workers and highlights what has defined the country over the last century. It seeks to inspire, to educate, to invite collaboration, and to reveal to people of all ages the many contributions they can make to American culture. Nothing like it exists in the world.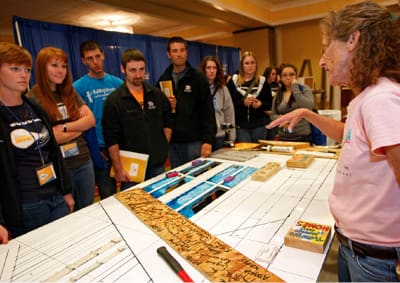 More than 15,000 children and adults have helped create pieces of the mural, which will be housed in two former mill buildings on Whiting Street in Winsted, Connecticut. Scope Construction finished renovations on the mural building in fall 2018, and the lengthy process of assembling and installing the mural is now underway. Programming is currently offered for schools and teachers, after-school partnerships, summer enrichment camps, and an apprentice-style internship program.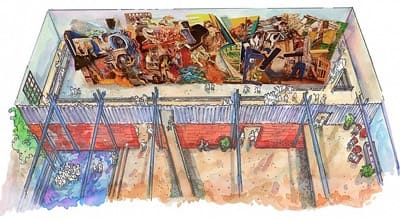 Lead funding for the American Mural Project has been provided by the Newman's Own Foundation, Northwest Connecticut Community Foundation, and the Department of Economic and Community Development/Connecticut Office of the Arts, which also receives support from the National Endowment for the Arts. Recent additional support has been provided by the Connecticut Community Foundation, Draper Fund, Eversource Foundation, and Northwest Community Bank.
American Mural Project Gala
Saturday, September 28
6 – 8 pm Reception and Runway Show
8 – 11 pm Dance Party with the Nekita Waller Band
90 Whiting Street
Winsted
For tickets or more information, please call 860-379-3006 or visit www.americanmuralproject.org/events.