The Rafa Nadal Academy has a successful record of producing some of the world's most talented junior tennis players at its academy in Mallorca, Spain. Rafa Nadal's head coach, Toni Nadal along with ex pro Carlos Moya and his team have long put aspiring tennis players through their paces in order to improve all aspects of their game. This summer the Rafa Nadal Academy is bringing its developmental tennis program to the United States by offering tennis camps in Massachusetts, Connecticut, Rhode Island and New Jersey. The leader in tennis programming will offer the Rafa Nadal camp to both junior players and adults at the state-of the-art facilities of the The Hotchkiss School in Lakeville, CT from July 3 – 8.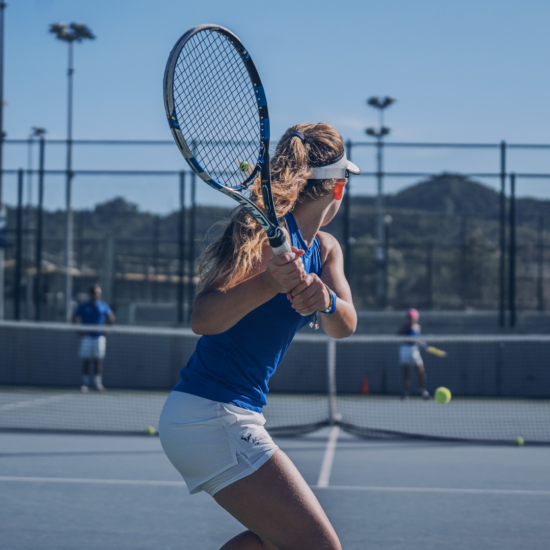 The camps are led by official Rafa Nadal Academy coaches and offer exclusive tennis coaching to boys and girls ages 9 to 18 using the same on and off court training that is used at the Rafa Nadal Academy. Adults also have an opportunity to receive coaching in small groups. With the popularity of tennis on the rise and Rafa Nadal's recent record breaking grand slam victory creating headlines, the summer is the perfect time for aspiring players to improve their game.
"We are delighted to share our unique approach to high performance tennis and support the growth of tennis in the U.S. It's a natural expansion of our academy in Spain and a great way to introduce players to our proven methodology. By supporting players development on and off the court we hope to improve the mental, physical, and technical aspects of their game so they can become better players," shares Tomas Sorensen, Head of Coaching at the Rafa Nadal Academy.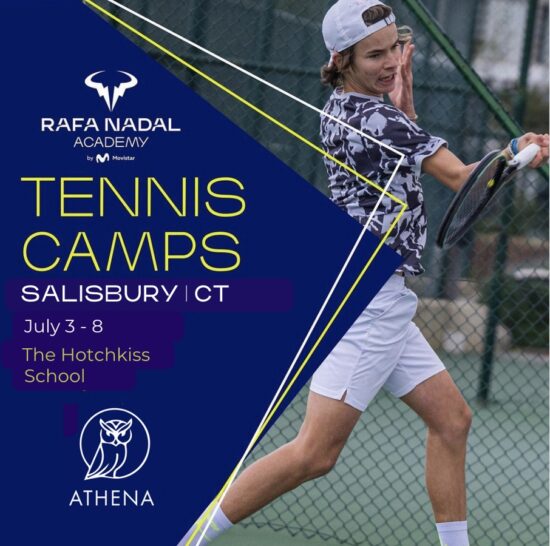 "The Rafa Nadal Academy camps are always well received because we provide training not usually available here in the U.S. The camp is a great taste of high level tennis and many of our players use the camp to prepare for tournaments and sharpen their skills. Some go on to the academy in Mallorca as a result of their positive experience," says Marta Ramos, Director of U.S operations. "We are excited to bring this dynamic camp to young players across the Northeast and the incredible facilities at Hotchkiss, which has its own storied tennis program."
Space on this summer's camps is limited and available on a first come first served basis. For more information please visit:
Athena.rafanadalacademycamps.com