By Wendy Carlson
When Ferguson & Shamamian Architects, L.L.P. of New York began renovating a sprawling country house in New Preston that had once been the home of comedian Joan Rivers, it had already been through several iterations. The new owners were eager to reimagine it anew, while still holding on to some of the old.
The original low, flat, mid-century modern structure was designed by a student of Frank Lloyd Wright and underwent a major face lift after Rivers purchased it in 2000. In a 2003 article in Architectural Digest, she exclaimed in her infamous acerbic candor, "Originally, it was the ugliest house I'd ever seen. It looked like a Denny's." Rivers sold the house in 2013, a year before she passed away.
The current owners, a semi-retired couple from New York, bought the house seven years ago as a weekend place. But over the last few years, they found themselves spending more time in Litchfield County and their weekend retreat was becoming more like a home for their expanding family.
They knew they wanted to keep the core of the house intact. "The new owners were attracted to the land and the "quirkiness" of the existing house," explains Damian Samora, partner in Ferguson & Shamamian Architects.
The 10,000-square-foot structure features 21-foot-high ceilings in the living/dining room, reclaimed chestnut flooring, barn beams, four stone fireplaces, an extensive country kitchen, four bedrooms, a pool house, pool, caretaker's cottage, and acres of beautifully maintained woodland and fields.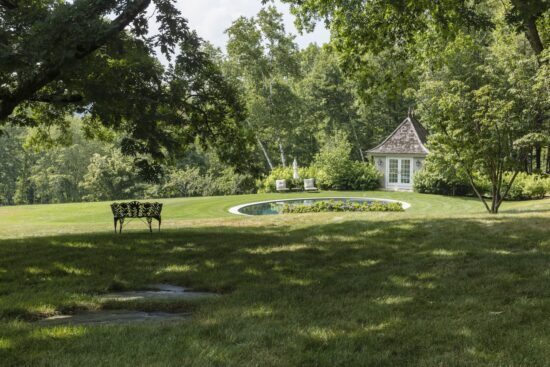 The challenge was creating a seamless renovation where new meets old.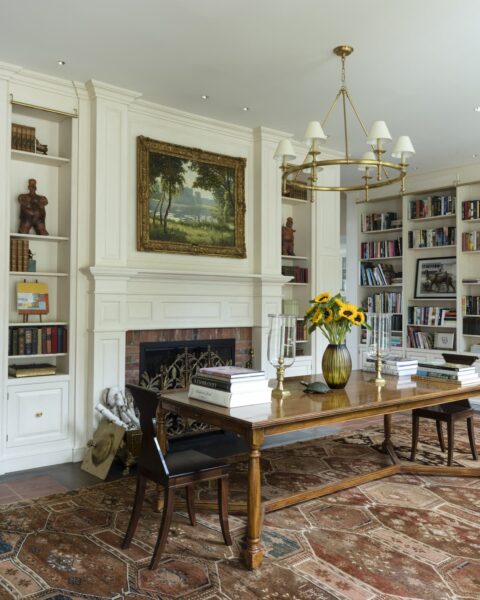 Renovating the house again given its history meant assuming some of the aesthetic sensibilities of previous architects. Every challenge was an opportunity to test new ideas or improvements against what was right for the house, while also leaving the house more in tune with its new owner," says Samora.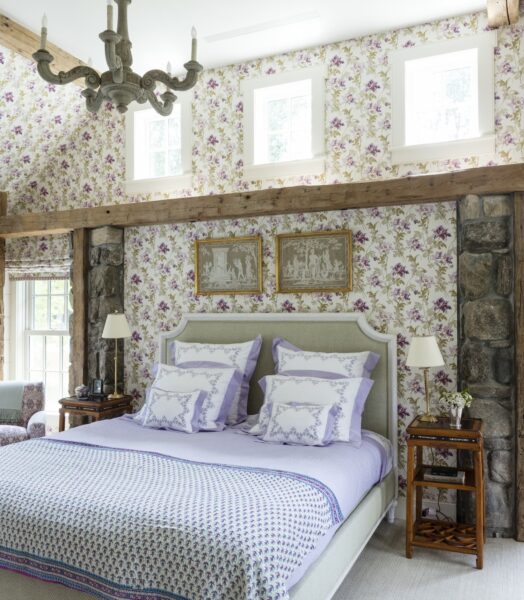 An attached garage, mudroom, and laundry were built; the kitchen was expanded and a primary bedroom suite wing was added. On the exterior, the driveway was rerouted, and an entry courtyard and garden terrace were added. "For the most part, it's a new house," Samora says.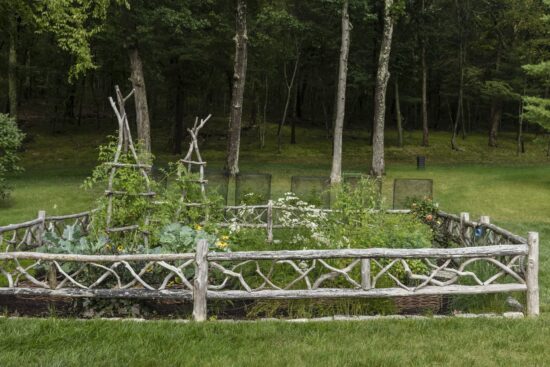 Sarah Blank of Sarah Blank Design Studio in Greenwich, was the tour de force transforming the kitchen for function, comfort, and beauty. "My starting point for the way a space should function is the homeowner," says Blank.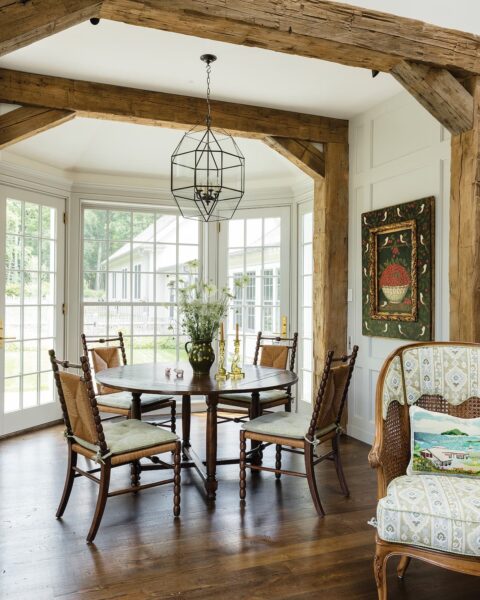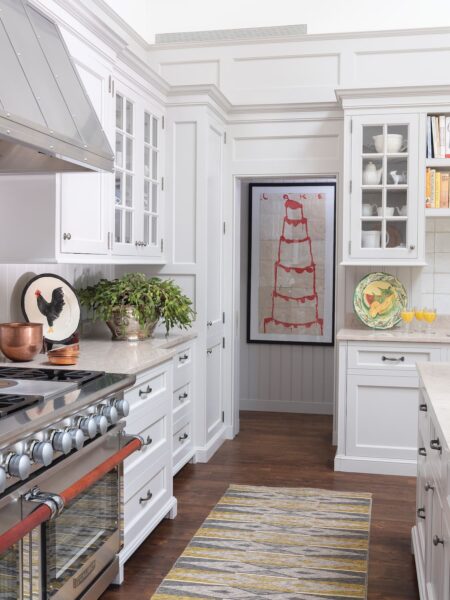 Cooking and entertaining were high on the couple's list. "I wanted to make sure that every inch of the kitchen space worked optimally. Functionality at every level would be imperative, as this particular space would be an essential feature and frequently used section of the home," she explains.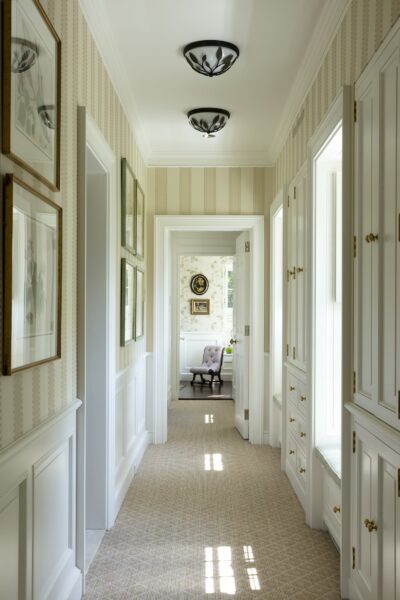 While first impressions of a room are often based on aesthetics, the real appreciation of a room and its success are in the way it functions and details—such as storage, she adds.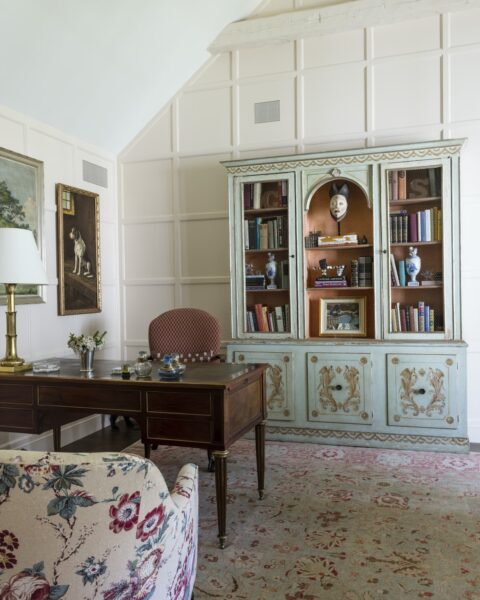 Interior designer Bunny Williams interpreted the couple's vision for furnishings and interior design. "We wanted the house to feel country but elegant at the same time, and very comfortable for a family and large gatherings," she says.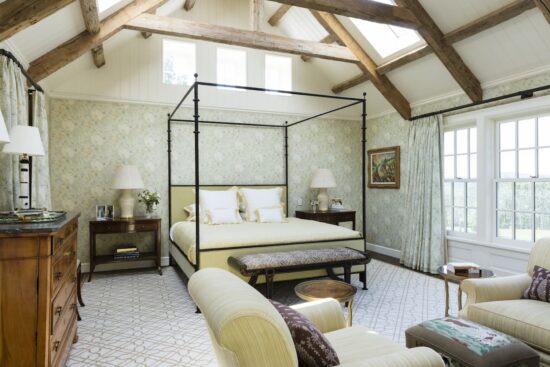 With three dogs and a seventh grandchild on the way, the couple wanted a beautiful home that could also withstand the patter of all those little feet.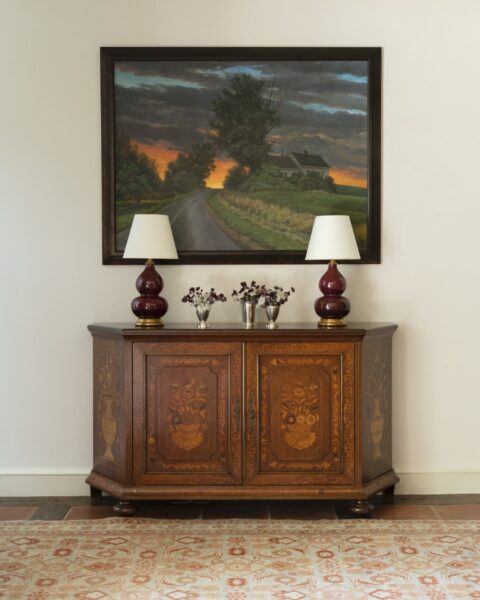 Merging furnishings from their previous home into their new home was also a challenge. "When the clients first bought the house, I moved in furniture from another house they had owned. It was quite a puzzle to put things in that I'd never seen before. What was interesting was how many things worked, and some things didn't. We were able to arrange the house so that they could live in it, and then work on the plans and start the construction," Williams says.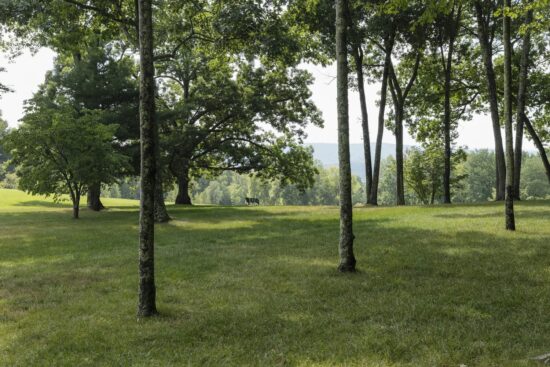 The finished renovation is a far cry from Joan Rivers' style. No six-foot pineapple pillars flank the bedroom fireplace. The sculpted figures from Barbra Streisand's house in Hello, Dolly! in the master bath are gone too.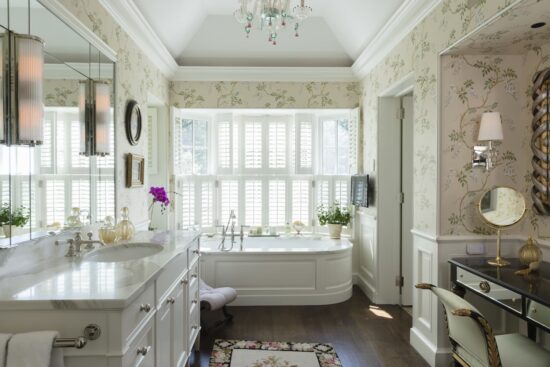 But, perhaps, some of her spirit remains. As Williams quipped: "Joan was the funniest person I ever met and I can only say that the new owners have her amazing sense of humor, so there must be something very special attached to this house."