Science and Artistry in Facial Aesthetics
By Clementina Verge
New Preston Dermatology continues to offer comprehensive and highly specialized dermatological care to residents in Litchfield County and beyond, ranging from laser and injectables to expert facial treatments.
"Our skin needs daily attention and care, the same way our teeth do," notes Dr. Andreas Boker, whose commitment to patient care, honesty, and professionalism has earned him multiple accolades in the last decade, including one of the highest patient ratings of any dermatologist in Manhattan, and the coveted "Top Doctor" award by Castle Connolly for the past five consecutive years. "Skin gets exposed to external as well as internal threats: ultraviolet light from the sun, environmental pollution, and harsh chemicals from the wrong skin care products. Internally, our skin suffers damage from oxidative stress from the wrong diet, stress, and lack of sleep. So daily skin care as well as procedures to restore it to its optimal health are crucial."
Dr. Boker, who balances time between his private practice in Uptown Manhattan and teaching duties at NYU, opened his Connecticut office last summer.
His personality and attention to detail are reflected in every corner of his CT office; from the art displayed on the walls, to the meticulously sourced antique apothecary beakers, everything has a purpose: to deliver top notch care in a beautiful and chic environment.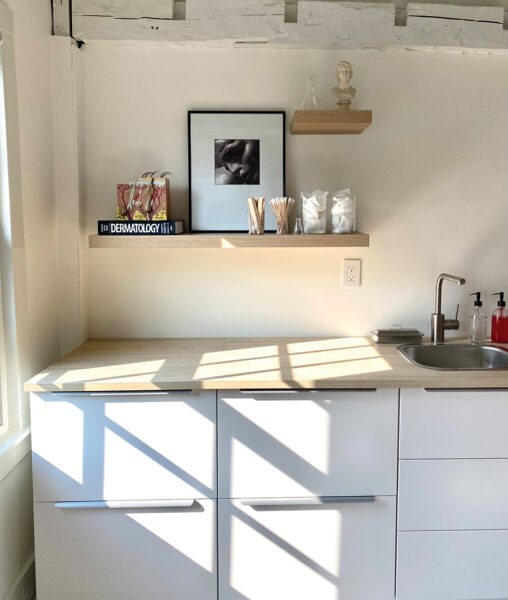 "The most rewarding part of my job is all the interesting people I meet," he relays. "It is such a treat to be able to help people improve their skin while also getting to know them, hearing their stories, and building a strong rapport."
He cautions that yearly skin cancer checks are paramount, as is establishing daily care routines focused on preventing skin aging. Such treatments can include chemical peels or resurfacing to restore the skin's outermost layer, or lasers and micro needling techniques to boost deeper restructuring of collagen layers. Lastly, injections of natural hyaluronic acid gel fillers can restore lost volume and restructure an aging face.
The office also offers a comprehensive array of facial treatments and skin care services performed by Barbara Tilley, a skilled licensed aesthetician with special certifications in intimate hair removal, full body sugaring, microcurrent, dermaplaning, and brow/lash enhancement. Her work has been recognized in Litchfield Magazine's annual Reader's Choice Awards for three years running, in categories including Best Spa, Best Facial, Best Brows, and Best Lashes. She believes that beautiful skin is healthy skin and best achieved through a partnership with knowledgeable skin care professionals and a simple, consistent at-home regimen.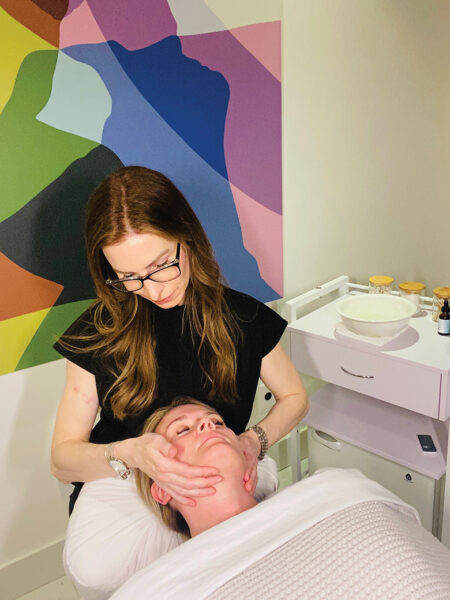 "The important thing to remember is that the approach to skin care needs to be comprehensive and address different aspects with separate procedures or products which work in concert to deliver the best results," Dr. Boker advises.
New Preston Dermatology
18 E Shore Rd., New Preston
860-339-6606