No matter the season, Rumsey Hall is a special place to be.
Down on the banks of the Bantam River and across a one-lane bridge in Litchfield County, lies the bucolic campus of Rumsey Hall School––an independent, co-ed private school rooted in a family atmosphere, and anchored by community and traditions. In the fall, a crown of fiery trees surround the fields and recreational ponds. In the winter the pond transitions into an outdoor skating rink, and in the spring, white flowering pear trees thread through the heart of the campus, outlining School Street.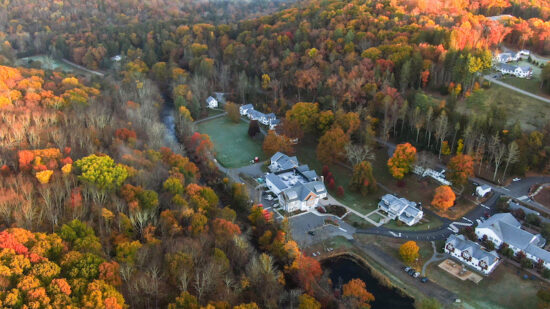 Prior to the Covid-19 pandemic, the 120-year-old school existed humbly as a premiere junior boarding and day school tucked away in the Shepaug Valley of Washington—some knew of it, some didn't.  Now, as we navigate a new normal, some city-based weekenders are discovering it for the first time, and perhaps, for the long haul. Maybe it would be worth enrolling their kids into a local school and continue to telecommute as they've been doing since March?
"It's an investment, to be sure, but a sound one," says Rumsey's Director of Advancement, Tina Couch '94.  "We have the ability to tailor our educational program to complement how kids learn individually in such a way the public schools in the city can't because their resources are more limited."
Rumsey Hall's small class sizes offer individualized attention and are only rivaled by its unfettered access to nature and a team of faculty and staff dedicated to educating the whole child in what the school has dubbed "a Tradition of Effort, Family & Community."  With robust sports offerings, arts and language enrichment opportunities, and community service projects, new students quickly find a niche.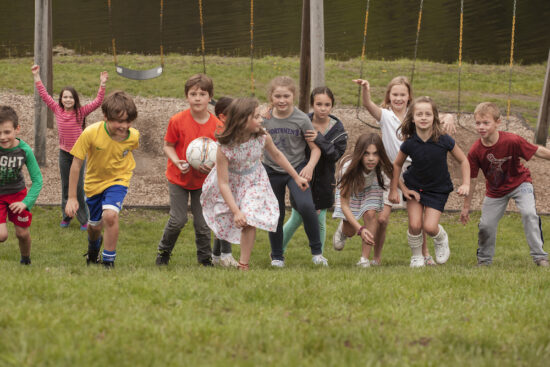 Just take it from the Headmaster, Matthew Hoeniger '81, who back in the day, reluctantly joined Rumsey's day community and bet his father he'd want to leave within two weeks. However, after the first term,  Mr. Hoeniger asked if he could start boarding. "You're in an environment, in a community, where the adults—the faculty and staff and administration—enjoy, love working with middle school-aged students." To him, Rumsey isn't just a school. It is a place where he feels at home.
Rumsey offers that same welcoming feeling and community to 300+ students who attend the school's Lower (K-5th) and Upper (6th-9th) Schools. Half the Upper School students board, coming from 15 states and 12 countries.
"Living at an international boarding school helps students realize how large the world is while also discovering how much they have in common with other kids their age," says Frankie Winter, the School's Director of Communications.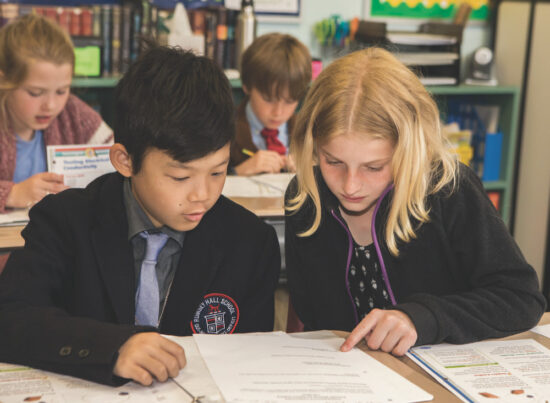 Winter adds, "Our goal is to set students up to go out into the world with solid interpersonal skills and enduring values—and I don't know if that's unique to us—but I believe we do it very well."
Director of Admission, Ben Tuff, indicates that many of Rumsey Hall's current families would agree. "At our school everything is in one place: education, athletics, friendships, and activities. Rumsey exemplifies the idea of what a true community is all about."
If you would like to learn more about Rumsey Hall School, please contact Director of Admission, Ben Tuff via email at btuff@rumseyhall.org or via phone at (678) 296-0982.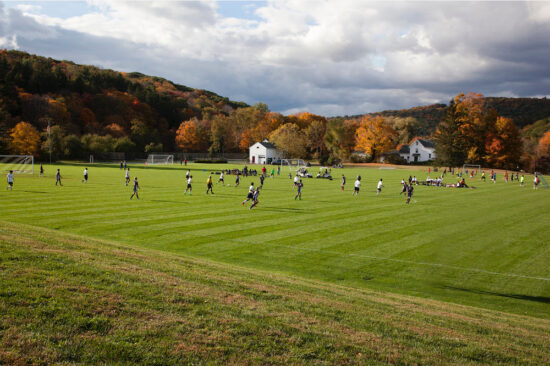 Rumsey Hall School
201 Romford Road, Washington, CT
SPONSORED POST
Written by Brandee Coleman Gilmore