On a perch upriver, and uphill, from the center of Kent, High Watch Recovery Center is aptly named. The substance abuse addiction treatment facility has legendary roots as the country's oldest program founded on the 12-step principles of Alcoholics Anonymous, and it continues to branch out. A 42,000 sq foot expansion is underway and slated to be done in the spring of 2021.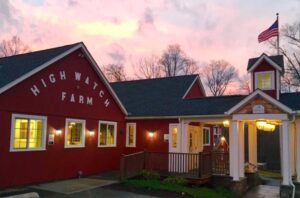 "This will allow us to treat more individuals at a time in the state of Connecticut when so many individuals need the treatment that we provide.  And we've been doing this for 80 years," says Jason Perillo, Vice President of Communications.
We caught up with Perillo in the modern, welcoming High Watch main entrance, and followed him to the CEO's office to see the architect's drawings for the project. Perillo explained there is currently space for administration and clinicians to do the serious work they do, but the 25 million dollar expansion will allow for entirely new areas of treatment to open up.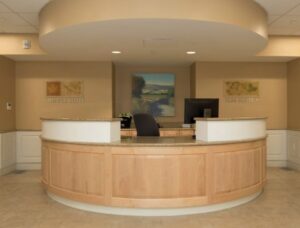 "This is really about filling a void and providing to prospective guests the attention they need," he said.
For starters, High Watch will be able to offer medical detoxification treatment for up to 12 patients at a time. Currently, they have to recommend clients head to Canaan, or as far as Griffin Hospital in Derby to detox before High Watch can step in to help. This extension of the campus footprint will require additional staffing—physicians, nurses and social workers—adding about 20 new jobs to the community.
The second addition is a 216-seat lecture hall charged with a two-pronged mission: to house training sessions and continuing education for substance abuse clinicians from around the state, and equally important, a new home for High Watch's 75+ residents to attend family-education workshops.
"You can't truly treat addiction without also addressing the family. This space will allow us to do that better," says Perillo.
The third piece of the project is already under construction—an expansion of 'the Barn', the campus dining facility.  Every Saturday evening, High Watch opens its typically-gated grounds to alums and all individuals in recovery in the region for dinner and an AA meeting. The Barn can accommodate about 100 guests, but they have to turn many away. The addition will add 50% more space, eliminating the seating problem, says Perillo, and help the non-profit organization realize one of its goals.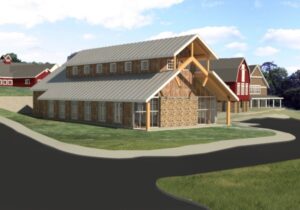 "One of the things that we try to focus on is the community of individuals in recovery. Just because you are not a guest of ours here at any given date doesn't mean you're not a part of the High Watch family."
That 'family' has existed for decades in these hills, according to the High Watch website. In 1939, the founding members of AA landed on the doorstep of what was then Joy Farm, a healing community founded by Ethelred Frances Folsom (better known as 'Sister Francis'). She saw what the fledgling AA was trying to do; they felt the power of spiritual and natural wonder in the surrounding hills. Both parties realized the potential for restoration here and joined forces to bring more addicts in.  All these years later, the basic mission stands: 'to see the disease of addiction go into remission for each individual who passes through our door.' Now, they'll just have a few more doors.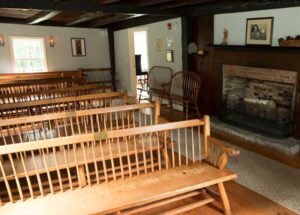 "It's a big deal for us in that it's a huge financial commitment," says Perillo, "but it's a big deal for our guests because what we do for them, given space we have right now, is already tremendous, …and this will allow us to treat more individuals." highwatchrecovery.org
Sponsored Post
Written by Brandee Gilmore