Quintessential English Garden
By Pom Shillingford
Meet Pom on Saturday, June 10 at Hollister House Gardens from 10 to 1130 am for a talk about creating English style gardens. Registration required.
11 years ago, my husband David and I made a leap of faith and uprooted ourselves and our three small children from our life in Manhattan and moved to Salisbury, in Northwest CT, a town we had never visited and knew no one. Our reasons for leaving the city were myriad. Our landing in Salisbury was simple. Although, in theory, it was due to finding the falling-down gem of an 1830s house, in reality it was to get my hands on what I really coveted—the three barren acres of 'garden' that came with it.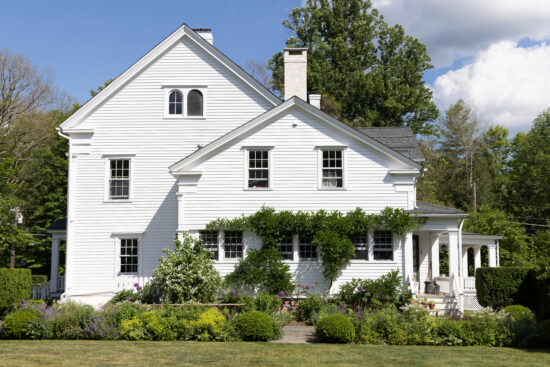 I grew up on a farm in England surrounded by beautiful gardens. Having now lived in the U.S. for over 25 years, my experience is that Brits have a different relationship with their gardens in general than our American counterparts. Here, so many 'yards' are often treated as functional spaces, to be managed and controlled. In England, gardens are viewed as an opportunity for creativity, learning, and happiness. Gardening is considered a pleasure, not a chore—and the plants in your garden are almost as integral to your home as the furniture inside. So, by the time we landed here after 15 years of city living, it's safe to say I was ready to let rip with the garden.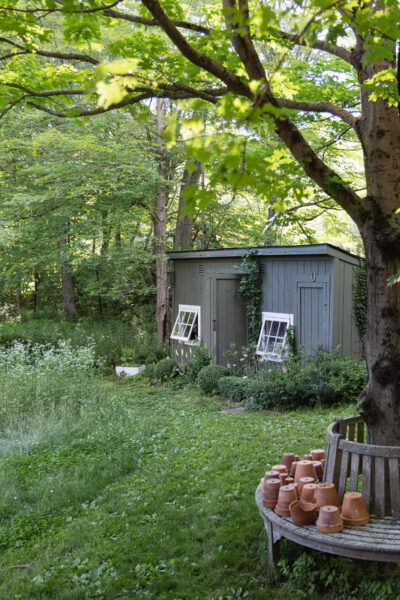 My dream, goal, and challenge was to create a modern-day version of my grandmother's beautiful 60-years-in-the-making arts & craft garden. 11 years on, the structure is finished—or as much as anything in a garden is ever finished. We have divided the three acres with a series of yew hedge-defined rooms, creating herbaceous flower beds, lawns, and a large potager/vegetable garden. We planted two orchards, copious shrubbery, thousands of spring bulbs and enough boxwood topiary for my husband (aka my hedge cutter/topiarist) to threaten divorce.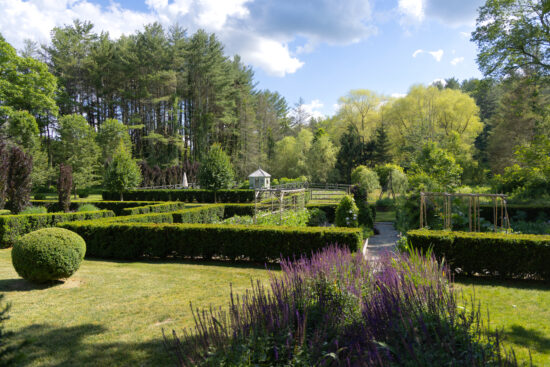 Aside from the installation of the larger trees and hedges, we have designed, planted, and continue to do all the maintenance ourselves. Initially this was due to financial constraints but once we really got going, I discovered I truly love the actual practice of gardening. Each year has been a new opportunity not just to learn and grow as a gardener but also, as it turns out, to just grow more…and more…and more.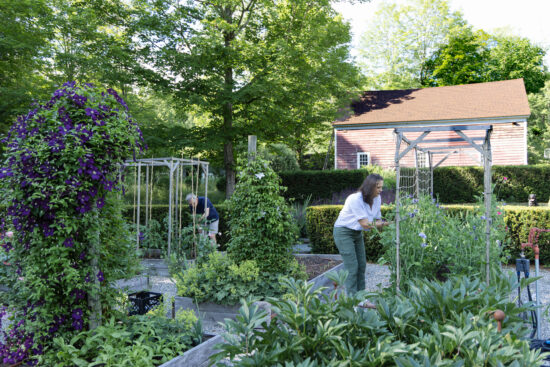 Growing up, it was possible not just to tell which month of the year it was, but which week of that month it was by the flowers my grandmother grew and cut from her garden to bring inside. I quickly became obsessed with being able to do the same here. Every year, the seed, bulb, and tuber orders kept escalating.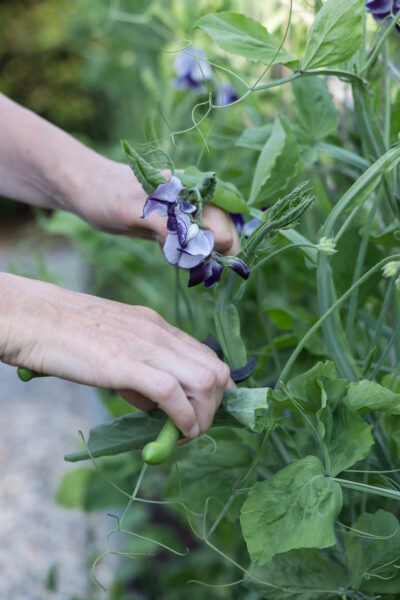 Having fast run out of vases of my own and then friends with vases, with the encouragement of a dear farmer friend, I enrolled on the Floret six-week online flower farming course (perhaps the happiest six weeks of my life!) and in the spring of 2021 launched my seasonal flower business, English Garden Grown. Its mission is to spread that same love and appreciation of purely seasonal, garden-grown flowers. I focus mainly on tulips, dahlias, sweet peas, and forced winter bulbs but will also gladly share the joy of any flowers grown and gathered from the garden here.