By Zachary Schwartz
Sisters Sarah Lee Martin and Claudia Di Fabrizio grew up spending summers at sleepaway camp in Kent. Year after year, they decamped to Litchfield County from homes in Manhattan and Greenwich for jovial camp summers. Decades later, the sisters returned to Litchfield County for its quiet sophistication, purchasing homes in Washington. Two years ago they opened jewelry boutique Hays Worthington Hays Worthington in New Preston.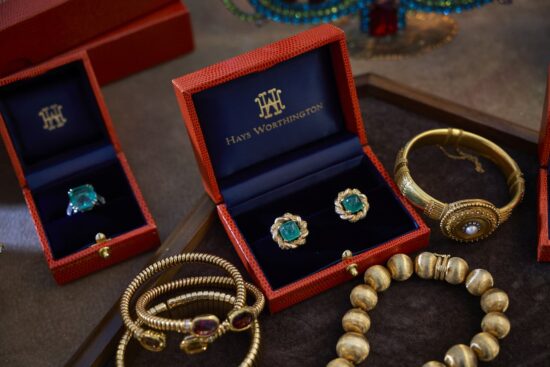 "We have been a part of Litchfield County for over 50 years. It started when we were campers at a camp in the 1960s in Kent called Camp Po-Ne-Mah," says Martin. Her family learned about the camp by word of mouth, attracted to Kent for its rustic charm and natural beauty. "We have very fond memories of going to Camp Po-Ne-Mah as kids. I feel that we've come around full circle, now that my husband and I are residents in Washington," says Martin.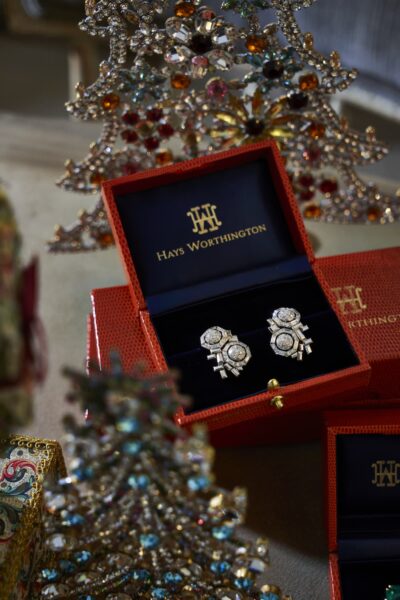 While the sisters' return to Litchfield County was not a guarantee, the founding of their jewelry business Hays Worthington was foreseeable. The sisters are the third generation in a family of jewelers, and Claudia has an extensive art history education. Hays Worthington, named after their paternal grandmother, specializes in fine and period jewelry. They carry carefully curated pieces from as early as the Georgian era in the 1700s, through to Victorian, Edwardian, Art Deco, Retro, mid-century, and contemporary. Their collection consists of rings, earrings, necklaces, bracelets, and other accessories. They also specialize in rare signed jewelry by the likes of Tiffany, Cartier, Van Cleef, and Belperron.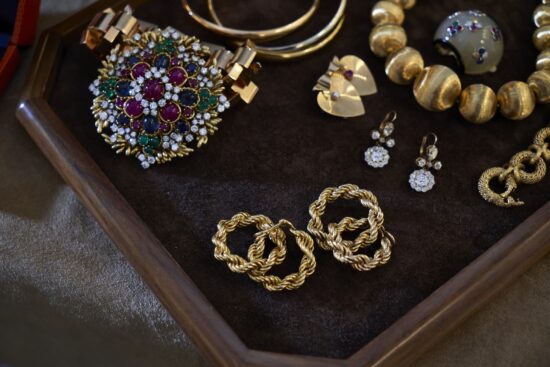 Though the sisters have run Hays Worthington for years, their New Preston boutique is a recent addition. "When the opportunity presented itself to us over two years ago during the height of Covid, we were thrilled. New Preston Village has so much history and charm, and the shops are all so special and precious," says Martin. Since opening their shop, the sisters have become more involved in the local community, and donated jewelry to philanthropic efforts at The Owl's Pride party and St. John's Episcopal Church.
Special for the holiday season, Hays Worthington is premiering a new collection of 18-karat gold bejeweled charms. "There's something very nostalgic about a charm bracelet. We've kicked it up a few notches. It's got the fun of the 21st century with the nostalgia and charm of the mid-20th century," says Martin. The charms will include a country barn, champagne bucket with diamond ice cubes, golf cart, picnic baskets filled with gems, and more.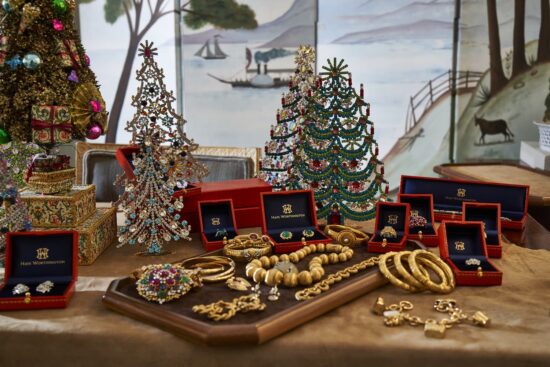 Hays Worthington regularly makes new acquisitions, so the New Preston boutique yields a new gem with each visit. "We feel that jewelry is a form of both history and art that one can wear and enjoy the beauty of," says Martin. Be it a new charm bracelet or antique accessory, this jewel of a store is sure to bestow the perfect accent piece to complete any holiday outfit.