Bianca Langner Griggs presides over The Wish House—one of the best little shops in the county. From housewares, clothing, and accessories, she stocks it with our heart's desires.
Over by the historic covered bridge in the center of West Cornwall, on the other side of the railroad tracks sits a quaint two-story building with a porch. Beyond the porch doors is an oasis of carefully selected items that promise to delight. The Wish House carries a bit of everything. There are scarves, clothing, lamps, pillows, Japanese bowls and plates, kitchenware, gadgets, children's toys, bedding and clothing. This is the place to find unique gifts for friends and family—and a little something for yourself as well.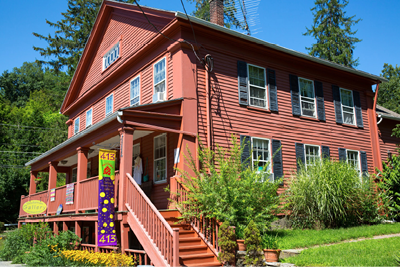 The Souterrain Gallery is an art space below the shop that features works by local artists. The owner of the building and both businesses is the lovely Bianca Langner Griggs, whose warm and friendly vibe makes everyone feel welcome. We caught up with Bianca to get the scoop on how she landed in this bucolic setting and to find out the secrets to her success.
Where are you originally from and how did you end up in Litchfield County?
I grew up in Berlin, West Germany. In 1986 I came to the United States as an Au-Pair and lived with a family in New York City. They had a lovely summer home up here in Cornwall. As they later became my second set of parents, I got to spend a lot of time in this area. Back then, I used to daydream coming up on the Bonanza bus about what it would be like living in this neck of the woods. Well, and here I am.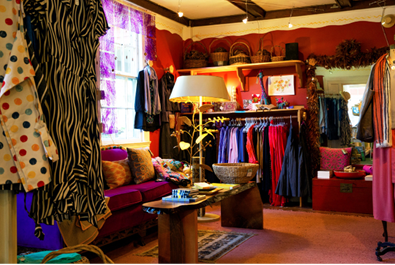 What is your background, education, and work experience?
My father had wanted to become a graphic designer but at the time he grew up he did not have too many choices after World War II in Germany. He became a mason, and I still remember the awesome construction drawings from his portfolio that came together during his apprenticeship. My mom worked for Simens in the mobile electronics purchasing division. She was a savvy buyer and certainly loved—and still loves—shopping.
After high school, I was not sure what field I wanted to study in, so I got myself an internship in the costume department at the Theater des Westens, Berlin's Musical theatre. In the summer I worked with a pastry chef who wanted me to become his apprentice, but the working hours from 3 – 11 am were not for me, long term. I took on another internship with the Deutsche Oper Berlin in the scenic design department. Looking back at that time, I am not sure what compelled me, as I was a rather shy person. When the opportunity arose to come to the United States as an Au-Pair, I grabbed it—even though my English, at that point, was below conversation level.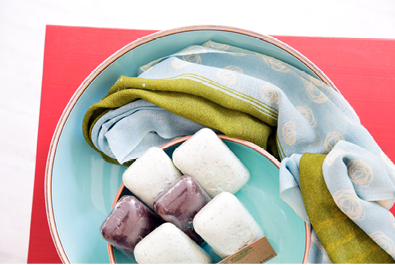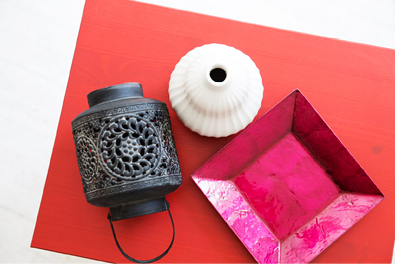 During my year in New York, I took a lot of art classes at various schools—92nd Street Y, New School of Design—to enhance my language skills. The second part of the year after my summer in Cornwall, I enrolled in several classes in fashion design and figure drawing at FIT and absolutely loved it. I was determined to return to that school. I went back to Berlin and worked as a waitress for a year, made some half-hearted attempts to get into art schools there, and then returned to New York where I was able to live with my au-pair family and apply for school.
I worked with Vanessa James and Donald Sanders of the New York Art Theatre Institute which was tremendous fun as Vanessa worked in cardboard and industrial plastics to create period costumes and sets generally in historical settings like the Theodore Roosevelt House and churches, etc. She even outfitted a documentary the White House.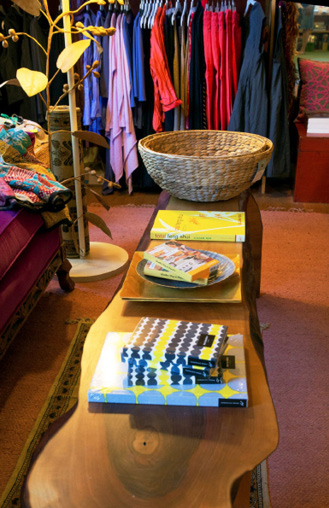 Then I studied Fashion Design and Millinery at FIT, worked for a year at Barbara Matera Ltd. as an assistant to Barbara, who outfitted Broadway shows, the New York City Ballet, and more. It was fabulous but also fabulously exhausting. Then back to Berlin where I again worked in Costume Design at the Schiller Theatre for several years.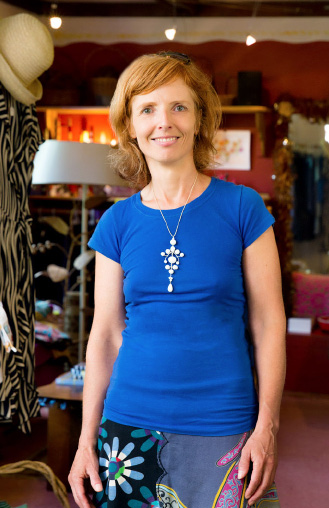 What motivated you to open the Wish House? How long have you had it?
I met my husband the summer of '93 in Cornwall, and at first I had thought about commuting into the city but then I started to work for his cousin's wife who had this business. I had no retail experience whatsoever. Sooner or later, I was asked to do the buying for the clothing, then I had to run the shop for nearly a year while its proprietor had to take care of her ailing mother in DC. In February of 1997, I was persuaded to take over the business, which as it turned out was not the smartest deal.
A consulting session with SCORE basically left me with the information that what I had at hand was never going to amount to anything and I should just cut my losses. Well, I could not do that as my Au-Pair family had helped me financially with the acquisition of the business. The up-hill struggle began and I basically learned retail from scratch.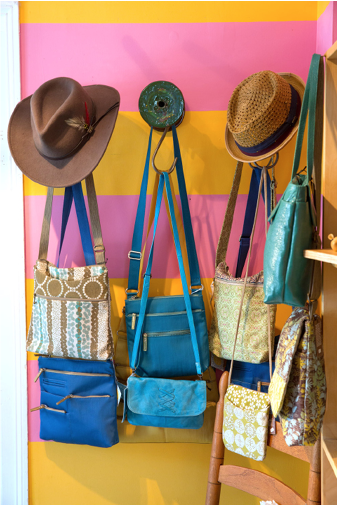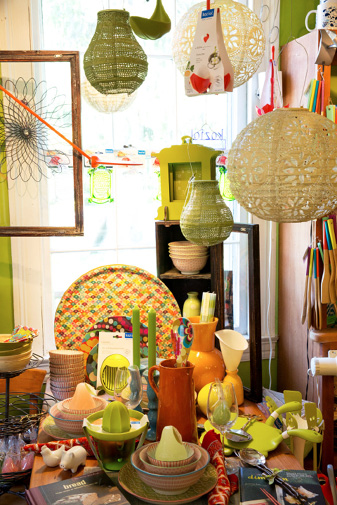 In 2001, the sale of this building was looming but a friend who had kept me abreast of the situation had it in his mind that he would try to make it possible for me to actually become the new owner. In the end, another friend at the bank helped me finance the property, with my virtually non-existent finances. So here I am, nearly 20 years later with a rental and retail property—definitely not what I had envisioned after I left FIT.
As things always have fallen into place one way or the other, my path has taken me to this place and who knows where else it will lead.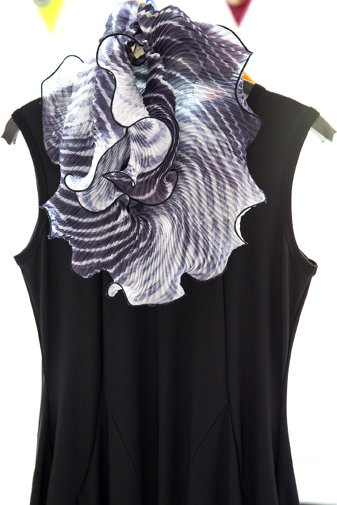 You always carry such a wonderful collection of clothing, gift items, and housewares in the shop. How do you go about selecting what to sell in the store?
With selecting things for my shop, I certainly have my own likes but also always have to keep my very varied clientele in mind, local residents, weekenders, visitors from within the country and all over the world—rich and modestly affluent to people on a much restrained budget but with an appreciation for interesting and beautiful things, big and small, all sizes, all colors, all genders.
I always have somewhat of an idea for whom I am buying and then I have to take chances and bring in items that I personally feel I cannot live without. I love all life styles and I subscribe to the IKEA philosophy that all should be able to furnish their home with dignity, no matter how small their budget. On the other hand, there is the handmade, the intriguing design concept that, of course, is not going to be cheap but it could be inspiring.
The merchandise has to have a function, a purpose…  it needs to entertain and turn the wheels in one's brain.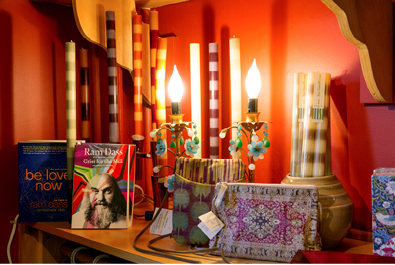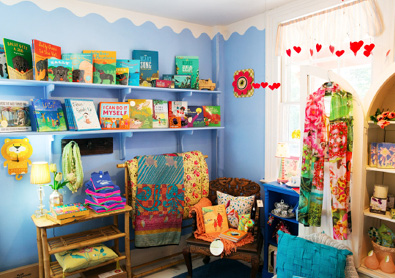 Does your regular clientele have a certain taste?
Some have a great appreciation for art, some for practicality, but in general, most are open minded and eager to explore, curious, and from all very diverse universes.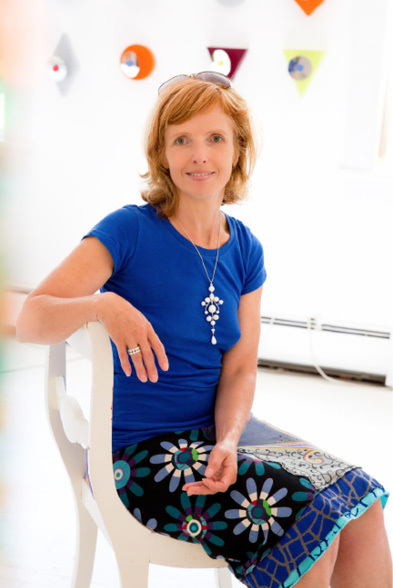 How long has the Souterrain art gallery below the shop been operating? What kind of art do you feature?
We added the Souterrain Gallery when it became more and more difficult to find reliable tenants for the space. So now we exhibit primarily the work of local artists, and we organized a "Paint the Bridge" Day in honor of the 250th anniversary of the Covered Bridge, and last year a "Paint the Town" Day for the 275th anniversary of the town. Also, Nancy Opgaard teaches yoga at the gallery, and I am always open to new shenanigans.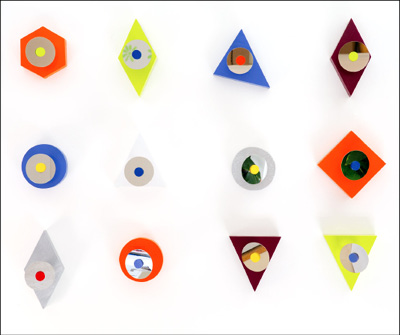 You are very involved with the community, the West Cornwall Farmers' Market, and local events. How did it come about? What else are you involved in?
A little over nine years ago, when the last grocery store here in West Cornwall closed, I just could not believe that people would not want a convenient place in this center to buy food. My only possibility was to offer our property for a farmer's market. Thank goodness for Debra Tyler of Local Farm who helped me to make it possible. She assured me that we could get it going even though it looked bleak in the beginning. I just think it is important to have community gathering places that are non-denominational to create a stronger local community .
I love to collaborate with others as really for most part I am very much alone with my business in this town at this point. We do not have a viable business community right now. So I reach out to other entities. I collaborate with the library on all their Author events and I try to put myself forward wherever I can.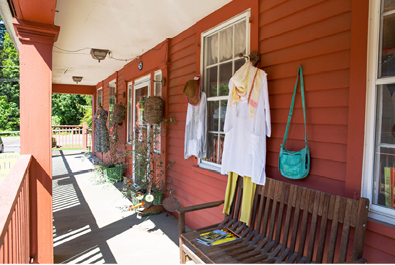 What do you see for the future of the Wish House? Do you have any long term plans?
I think I will take things as they come. With the new leadership at the Trinity Retreat Center, I can once more see a viable future for my business. I will again get to see people who, throughout the years (prior to the closure of Trinity Conference Center), had become part of my family, part of my fabric.
The Wish House
413 Sharon-Goshen Turnpike
West Cornwall
860.672.2969
www.wishhouse.com
Souterrain Gallery Hours: Thursday – Sunday 11 – 5 860.672.2969
Yoga at Souterrain with Nancy Opgaard: for seasonal
updates, go to www.nancyopgaard.com