This March, local resident, musician, and composer David Grausman celebrates his 25th year at the piano in the Tap Room at the Mayflower Grace in Washington.
Where in Litchfield County can you go to listen to a soulful, live jazz performance in a low-key, intimate setting while enjoying a glass of wine and a delicious burger? Every Friday and Saturday night, the Mayflower Grace in Washington features virtuoso David Grausman on piano in the Tap Room. A well-known resident and fixture in the community, David has been playing piano at the Mayflower for the last 25 years.
The longterm gig began one summer when Grausman, a recent graduate of the first class of the New School's jazz and contemporary music program, came from the city to visit his family. His father Philip Grausman suggested that David come along to see the Mayflower Inn which was under construction and almost completed. David saw a piano and inquired if they were looking for a pianist. The Minuchin family (the inn's new proprietors) hired David to perform at a few parties and he got the job. It was serendipity.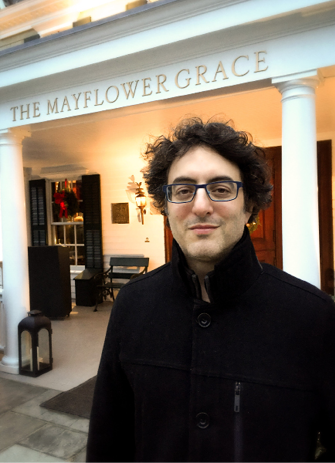 David was born in New York and grew up in Washington, Connecticut as the only child of artists. His father is Philip Grausman, an American sculptor, best known for monumental size portraits. The Washington resident has received numerous awards including the Prix de Rome in Sculpture, and a Ford Foundation Purchase Award. David's mother is Martha Clarke, an American theatre director and choreographer who lives in Sherman. She was a co-founder of Pilobolus, the internationally acclaimed collective, and is a MacArthur fellow.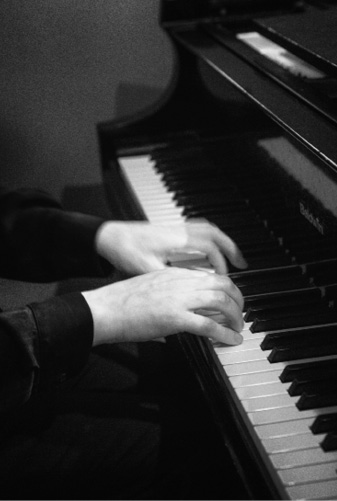 David inherited a love for the arts and developed a love for music at a young age. His childhood was filled with art, dance, theater, and music. "It was an unbelievable way to grow up. I saw the world while traveling with my mother and drew live models with my father." He remembers hanging around on stage as a little boy, watching dance rehearsals and posing at tech rehearsals (playing with his yo-yo on stage) while the lights were being checked. At a young age, he understood that his life was different.
His education was a hybrid of academic learning at school and a natural immersion of the arts with his family at home. He first went to a small nursery school on the Washington Green, and continued his education in Washington, eventually graduating from Shepaug Valley High School. David is close to both of his parents. From them he learned that hard work and dedication to a craft gives fulfillment and joy.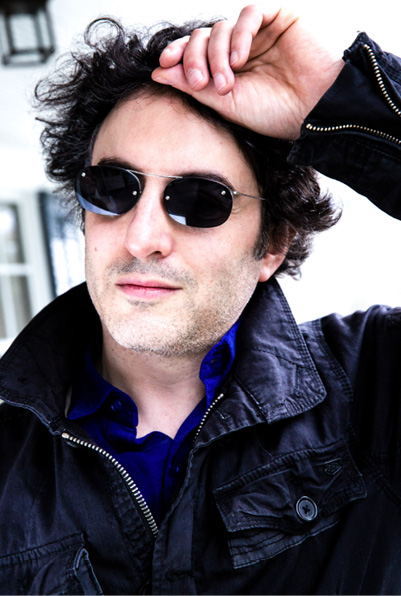 David's musical career began at age 5 studying with Elizabeth Kiehl, a classical piano teacher from New Preston. His interest in jazz started by listening to his father's collection of recordings. A few years later, David included lessons in drums, a bit of saxophone, and the vibraphone. At 14, he asked his parents for jazz piano lessons.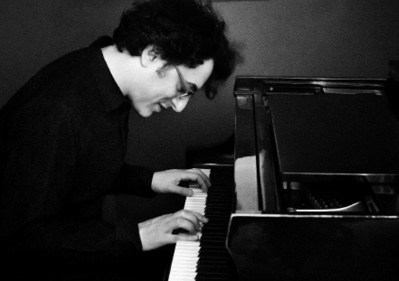 David attended Buck's Rock Camp in New Milford, a well-known creative and performing arts camp, for 6 summers (see our past article on the camp HERE). "I had a jazz radio show at the camp's radio station. Buck's Rock was an extraordinary experience for me. I was introduced to so many creative art forms. Many of the friends I made at the time are still among my closest."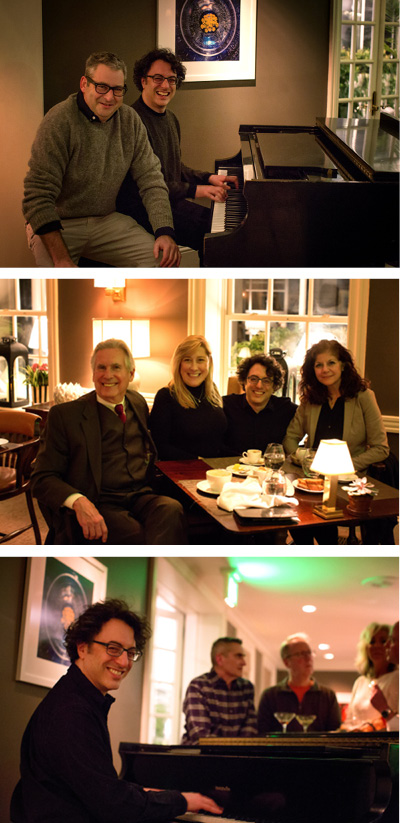 When David was 16, he attended a summer program at the Berklee School of Music in Boston. In a professional music environment, he was inspired to work hard and continue to improve his skills. At Shepaug Valley High School, he was involved in the theater program taught by Doug Winkel. He continued taking lessons from Jeff McGill, a jazz piano teacher at the Gunnery. "I always loved theater, but decided to continue my education in music." The year that he graduated from Shepaug, a new program in jazz was launched at the New School in Manhattan, created by Arnie Lawrence, a well-known saxophonist. David auditioned and was accepted in the program. It was a good thing he didn't know that one of the judges was Tommy Flanagan — the pianist for Ella Fitzgerald — or he might have been too nervous.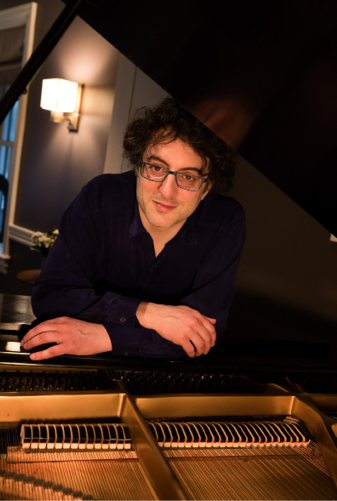 The faculty of the 4-year program in jazz and contemporary music was composed of some of the greatest jazz musicians in the world. Legends like Art Blakey, Dizzy Gillespie, and Barry Harris would give lectures. Some of David's teachers were Jacki Byard (jazz pianist), Bernard Purdie (soul funk drummer), Reggie Workman (jazz bassist), and Kirk Nurock (composer/jazz pianist). David's new world was "jazz musicians hangin' with jazz musicians".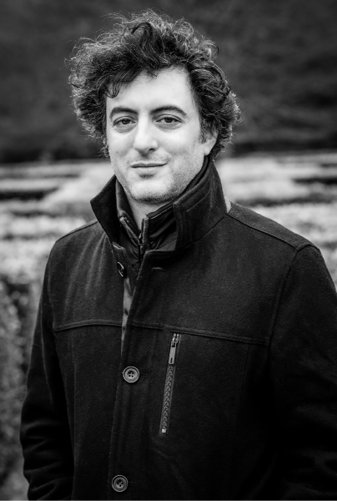 David also loves cooking. His uncle Richard Grausman, (his father's brother) is the Founder and Chairman Emeritus of C-CAP (Careers through Culinary Arts Program) in New York City. When David was 12, he learned how to make a chocolate soufflé. Six years ago, David took an intensive, two-week summer program in cooking at the Natural Gourmet Cooking Institute. He loves the cross-pollination of all disciplines. "Music and cooking go together," says David, "Both musicians and chefs improvise, coloring music with notes and cooking with flavors." Asked if there was anything he would still like to do in the future, David replied, "Acting." Perhaps memories of time spent on the stages at Shepaug and Buck's Rock bring back good memories?
David's maternal grandfather also played piano and composed music (later he became a lawyer). He wrote music for Fats Waller and Guy Lombardo, and his brother was a lyricist. The family influences run deep and are clearly evident in shaping the direction of David's creative life. "The creative arts are an alternative universe, what's not to like?"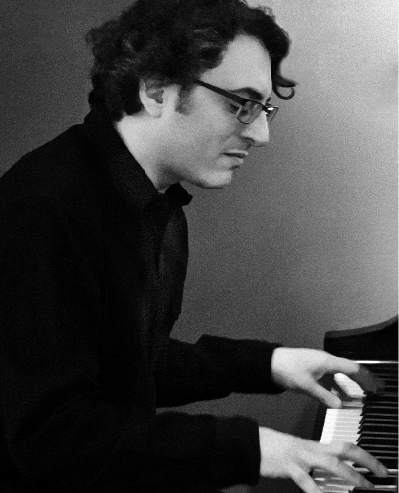 Who are David's influences? "Jazz artists from the 50's and 60's. For pianists, I love Thelonious Monk, Ahmad Jamal, Oscar Peterson, Bud Powell, Bill Evans to name a few… I'm into concepts: groove, space, feel, humor, directness, energy, touch, dynamics. I'm attracted to music that grooves — straight-ahead swing, old school r&b/soul, funk, rock, latin, Classical, blues, country, and flamenco. I love most music. I know a lot of tunes, and keep adding new ones. Each evening I look to see what kind of crowd I have, then play songs I think fit the current atmosphere best. I go with the flow. It's different every night. Among requests from Tap Room guests are "As Time Goes By", "Night and Day", "Fly Me to the Moon", "New York State of Mind", "Imagine", "Tiny Dancer", and of course, "Piano Man".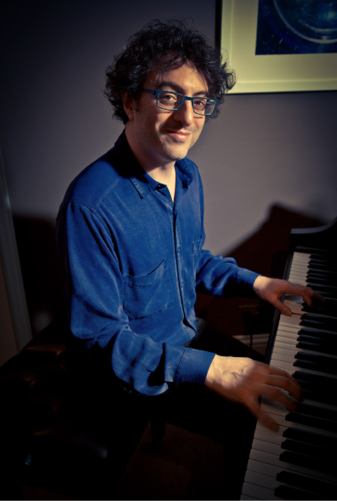 "It so easy for small towns to lose their identity, but one thing that grounds us in Washington, Connecticut is the beautiful piano playing of David Grausman at the beautiful Mayflower Grace. That combination always makes Washington home for all of us, whether you are from here or not."
– Hayden Smith, longtime Washington resident
David has the ability to talk to people while playing music at the same time. His big smile and genuine interest in people is a testament to his huge following. "It's fun and I like people," he says, "Music embraces people and has its own kind of hospitality. I also enjoy observing people taking pleasure in the food and atmosphere of the Inn. Every week is like a movie. I never know what to expect!"
David splits his time between his home in New Preston and New York City. He loves being in the Northwest Corner, "It's a jewel with small, rolling hills, beauty, and quiet. "I like being alone with my music," he smiles, "And I enjoy talking to guests at the Mayflower about the area. I often give advice to people on what to see and where to go."
We spoke with the management at the Mayflower Grace about Grausman's 25-year stint. This is what they had to say:
"David is to the Mayflower Grace and northwestern Connecticut what Bobby Short was to the Café Carlye and New York City. He is an institution. He is a wonderfully talented, charming pianist who, over the years, has developed a strong following with local residents and hotel guests alike. He enjoys a fabulous rapport with all. For 25 years he has truly enhanced the dining experience for our guests at the Mayflower Grace. Happy Anniversary and thank you, David. We look forward to the next 25 years. Congratulations!"
                               —Mayflower Grace Management
When you combine great food with live music, you can expect a pleasant experience, but add to it the tremendous talent and charm of jazz pianist David Grausman in an intimate setting like the Tap Room at the Mayflower Grace and you've got an evening to remember. David will keep your toes tapping and your fingers snapping, and your heart will be singing.