The Washington Connecticut Antiques & Design Show returns with curated antiques, chic modern design, and two evening parties to spice up Columbus Day weekend.
Combining the best of the classic and the fantastically current, the 2014 Washington Connecticut Antiques & Design Show—one of the primary annual fundraisers for Gunn Memorial Library & Museum—returns with a keen eye on what design means today. That eye will be especially expert with dealers Wilson Henley and Bruce Glickman, the mid-century specialists behind Duane Modern, co-chairing the event. Plus, Honorary Chairs are Robert Couturier, the celebrated architect and designer, and Jeffrey Morgan, the architectural historian and self-professed vigilante preservationist. "We're finding that people are more interested now in incorporating contemporary design with antiques and traditional design," says Henley, who is also a Gunn Memorial trustee.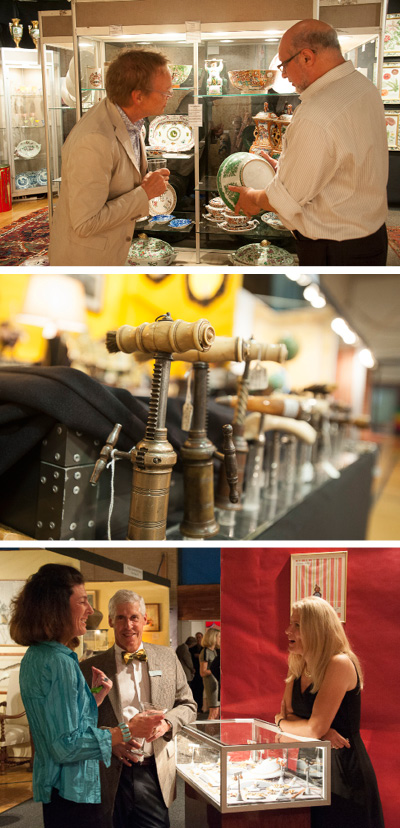 Now in its 28th year, the Antiques & Design Show has a history of being on top of trends and choosing dealers that, year after year, hit the sweet spot of what buyers are looking for. This year's show features 18 East Coast dealers, many who have returned time and again, with a well-curated collection of furniture, works of art, exquisite jewelry, and decorative accessories. Several of the dealers even produce their own lines or make custom furniture. Eleish van Breems, for example, specializes in Scandinavian antiques, as well as supplying clients with finely crafted reproductions of classic designs. Whether it's a 19th-century Japanese lantern or an English Regency period table you're after, a pair of Sabbadini earrings or a mid-century slipper chair, the show can provide.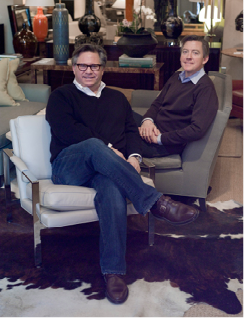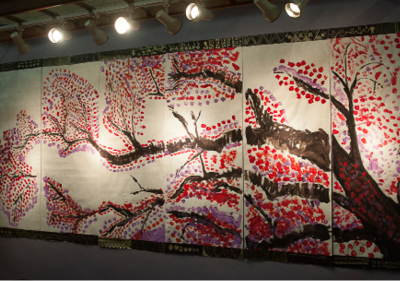 The Antiques and Design Show also has a history of community support. Washington Primary School, where the event has been held since 2012, opened its doors to the show when Town Hall could no longer accommodate it. Each year, the school's students create murals to match the show's theme (last year's was Asian-inspired). Volunteers abound—from Daryl Wright of Wright Electric and Sean Woodward of Woodco getting everyone set up with electrical work and carpentry, to the many area restaurants that keep the dealers fed through the long weekend.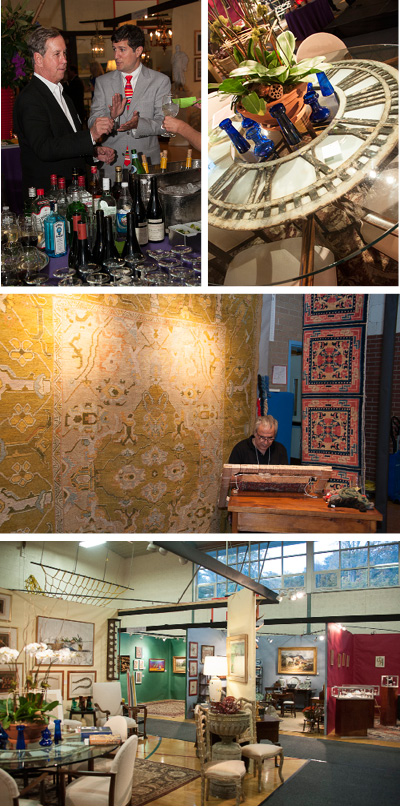 Launching the weekend show is the traditional Friday evening Preview Night cocktail party, with the David Poirier Quartet performing jazz standards to get you in the mood for mingling, checking out the exceptional antiques and collectibles—and maybe even a little advance buying. And, local inside info: When Poirier isn't making music out in the world, he's the saxophone and jazz studies instructor at the Kent School.
If you're still hungry for more soirées and more chances for a design fix, check out the Saturday evening Young Collectors Party, where curated antiques mix it up with cutting-edge modern design, along with music by DJ Isaac G. "Our goal," says Bruce Glickman, "is to try to loosen up the idea of 'antiques show' and make it less intimidating for younger buyers."
The 2014 Washington Connecticut Antiques & Design Show will take place Columbus Day weekend, October 10-12. Daytime show hours are Saturday, October 11, 10 to 5 and Sunday, October 12, 10 to 4. Reservations for the Friday and Saturday evening parties are highly recommended.    
Preview Night cocktail party: Friday, 6:30 to 9 p.m.
Young Collectors Party: Saturday, 6:30 to 9 p.m.
Daily Admission: $10 (payable at the door)
Preview Night Cocktail Party: begins at $125 per person
Young Collectors Party: begins at $125 per person 
Washington Primary School
11 School Street
Washington Depot
860-868-7586
[email protected]
gunnlibrary.org