Tierney Moran Discovers a New Passion Through Flowers
By Wendy Carlson
Infusing a home with flowers, whether it's an elegant vase overflowing with blooms or a simple bedside table bouquet, brings us closer to the natural world. During the cold, winter months, that can be a powerful connection.
Tierney Moran has always known that flowers can transform an environment and create a sense of well-being. "Flowers are both beautiful and fleeting. Maybe that's why they hold such an attraction for us," says Moran, who creates stunning floral arrangements for friends and family and works freelance by referrals.
But it wasn't until a friend asked her to help with a floral display for a luncheon several years ago that she realized she enjoyed creating arrangements on a larger scale. She started out self-taught, working largely for friends and family. Soon, her kitchen in Watertown was overflowing with blooms. As word spread about her work, a priest at the Basilica of the Immaculate Conception, a grand Italian Renaissance-style Roman Catholic church in Waterbury, asked her to create the floral arrangements for the church.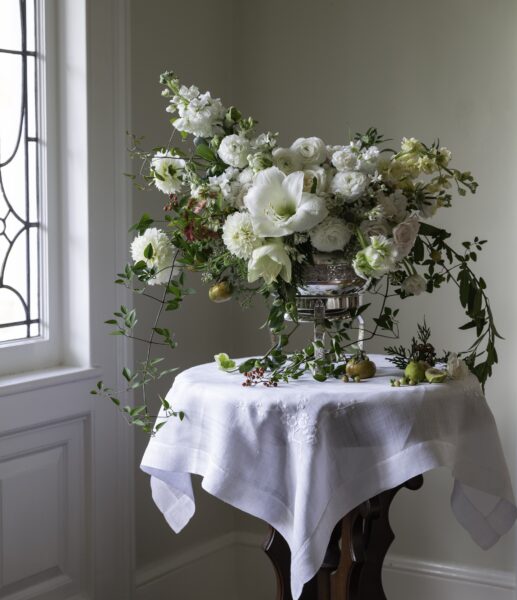 It was a massive undertaking for Moran, not only for the multitude of arrangements but for producing large displays that would accommodate the incredible space.
"It was so different from creating tabletop arrangements. But I also love the challenge of creating arrangements that complement beautiful, architecturally designed public spaces," she says.
Last year, Moran, who has a background in graphic design, completed a program in floral design at the Flower School in New York City, where she worked with many incredible city designers. She started photographing work and posting them on Instagram @TierneyMoran. The FlowerSchool put her on their "Feeds to Follow" series and Flower Magazine, an industry publication, began posting her images.
Although her posts draw tons of "likes" and more referrals, Moran demurs when asked about her own talent. "People can create their own beautiful arrangements at home, if they follow a few simple design rules," she says.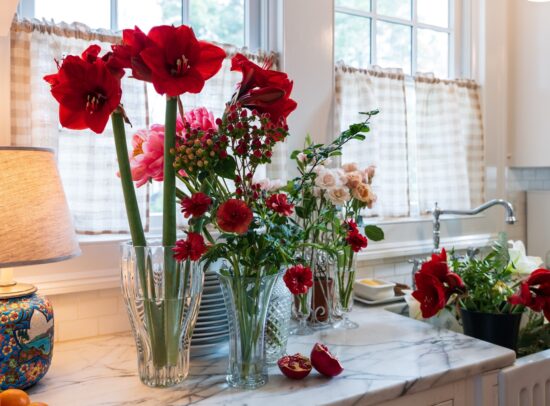 "Color and balance are important, and you have to understand how things grow, not in the literal way, but you have to understand how flowers move and bend in the natural environment so when you put them together in an arrangement it all makes sense." Texture is also important—take the much maligned carnation, for example. "People overlook carnations as inexpensive and common, but they have a lovely fragrance and ruffled edge and when you mix them with other varieties they add a layer of interest," she says.
With her eye for floral design, Moran could have easily turned her passion into a career, but she enjoys it too much to get mired down in running a formal business. Instead, she works free lance taking referrals, and finds that she enjoys the success that results from forming personal relationships with clients.
"When I create a beautiful bouquet and see the look on a person's face when I deliver it, to me that's satisfaction. That's what I like about my work the most, seeing the joy flowers can bring to people."