By Charles Dubow
When we first started coming up to Litchfield County for weekends we went to Lakeville. The two things we always looked forward to most were the chance to take our long-suffering city dog for a walk in the country and the food at Mizza's. Our house was right up the road and every Friday night as soon as we had unpacked I would pick up a few of their delicious pizzas or one of their dinners.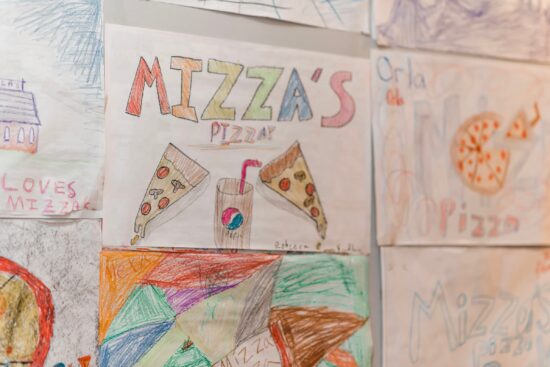 We now live full-time in Washington and our kids are older, but we still try to get to Mizza's as often as possible even though it is 40 minutes away. Our son graduated from Salisbury School so he was lucky enough to continue to order in from there on a regular basis. (Mizza's does a thriving business with both Salisbury and Hotchkiss.)
What makes Mizza's so great? It's not the décor, which is pretty basic. But don't get thrown by that. The reason to come here is for the food, which is always terrific. In addition to its excellent thin-crust pizzas, the comprehensive menu also offers an array of toothsome meals, from fried calamari and potato skins to hamburgers, wraps, salads, grinders, pasta, calzones, strombolis, lasagna, stuffed shells, milk shakes and, yes, full dinners. Our favorites are the chicken pesto dinner—sautéed with spinach and tomatoes and served over linguine, the chicken Florentine, and the linguine with clams—side salad and bread included. Each one is a feast.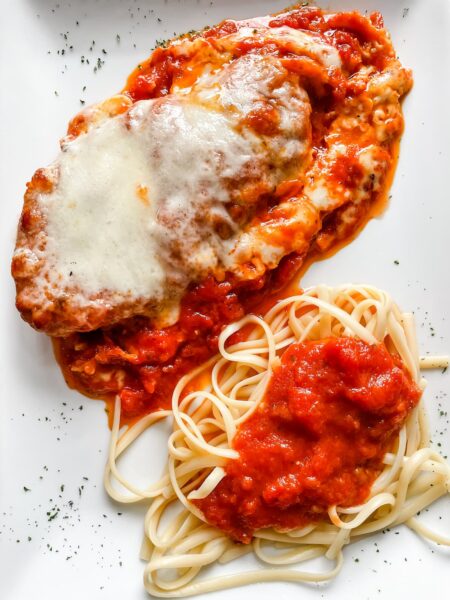 The other reason to come is the warm welcome. Owners Eddie and Bianca Canie, and Eddie's brother Todi, who have been there since 2006, are not only terrific cooks but they also set the tone for the place, calling out greetings from the kitchen. Regulars are always met with a smile and maybe a little extra like a free dessert—my daughter loves the chocolate cake—or a soda.
During COVID the restaurant has stayed open and in warmer months it has plentiful outdoor seating on the deck. It also offers free delivery but unfortunately they don't come as far as Washington. I only wish they did.
Mizza's Restaurant & Pizza
6 Ethan Allen Street
Lakeville
860-435-6266