A new location for a local favorite means a sunnier space for those who enjoy the tasty breakfast, lunch, and dinner (plus donuts!) at Dottie's Diner in Woodbury.
Dottie's has moved. Happily, for those who have come to make this classic diner a regular part of their eating out experience, it has only moved across the street to a slightly larger location. A Woodbury standard since 1934, Dottie's Diner was originally Phillips Diner until Dorothy Sperry purchased it in 2006. Giving it a 50's flair, she brought her years of restaurant experience together with her award-winning donut recipe. The new Dottie's has the same vintage diner motif, always spotless and furnished with the original turquoise and white booths familiar to patrons. There are the quintessential stools around the dining bar and campy photographs of the staff posing in retro fashions decorating the walls.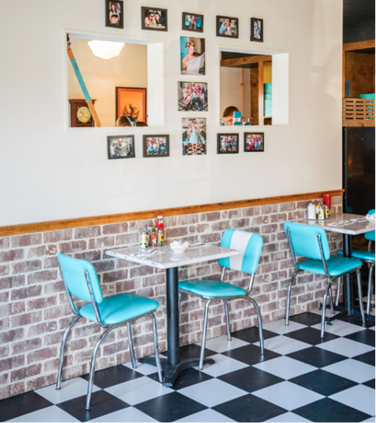 The menus at Dottie's span breakfast, lunch and dinner. Choices range from diner favorites to contemporary dishes. For breakfast you have traditional offerings such as Eggs Any Style with Hash Browns and Toast or a new take on an old standard, Eggs Benedict with Spinach and Tomato. The dinner menu offers newer selections like Beet Carpaccio for a starter or the classic Phillips Pot Pie (all chicken, no veggies) for a hearty main. You can order a Mimosa with your brunch and there are a wide selection of wines available, by the bottle or glass with dinner.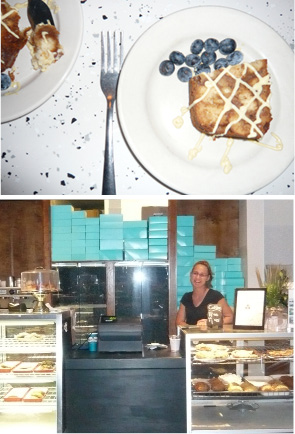 My first visit to the new Dottie's was one sunny winter Saturday not long ago, when I enjoyed perfect poached eggs, sausage, crispy potatoes and wonderful fresh fruit salad for brunch. The place was packed, but considering the length of the line, the wait wasn't long at all. The staff is what really makes Dottie's a welcoming destination. Always cheerful and quick to respond to any request, the waiter or waitress will make sure your dining experience is a great one.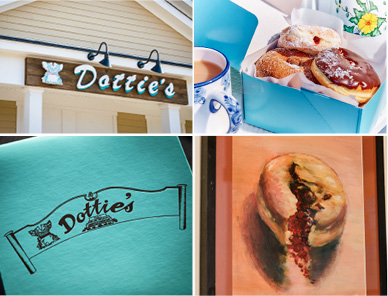 Even if you don't have time to sit down and eat a meal, stop by and grab a donut or three. You'll be so very happy you did!
You can access all three menus on their web site.
Hours: Mondays, 6 a.m. to 3 p.m.; Tuesdays, 6 a.m. to 8:30 p.m.; Wednesdays, 6 a.m. to 8:30 p.m.; Thursdays, 6 a.m. to 8:30 p.m.; Fridays, 6 a.m. to 8:30 p.m.; Saturdays, 6 a.m. to 3 p.m.; Sundays, (breakfast and brunch only) 7 a.m. to 3 p.m.
Dottie's Diner
740 Main Street South
Middle Quarter Mall
Woodbury
203.263.2516
www.dottiesdiner.com