Lakeville Interiors duo Ashley and Courtney reign over
their decorating emporium known for its customized products and inspired design services.
The Northwest Corner is filled with hidden gems and one that is getting a lot of attention these days is Lakeville Interiors, a decorating and retail business run by two talented sisters. Ashley Merz Marchand and Courtney Merz Saulnier, partners of Lakeville Interiors, have built their business with slow but steady progress over the years and are now enjoying the success that comes with hard work. Their lovely 10,000 square-foot store, showroom, and workroom is located on Holley Street, a small street just off of Route 44, also known as Main Street (or Millerton Road) in Lakeville. Hidden from view off the main thoroughfare, it is well worth the detour.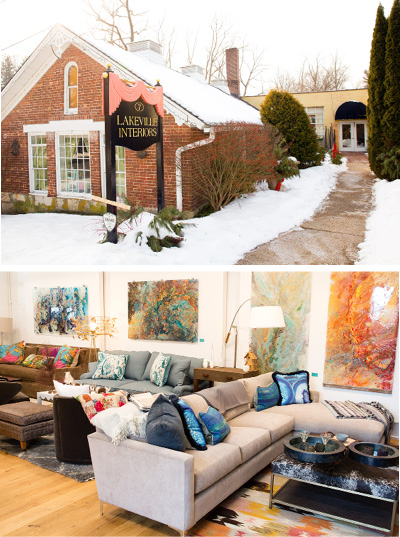 Lakeville Interiors is more than just interiors. In addition to a retail shop featuring housewares, accent pieces, furniture, art, rugs, and wallpaper, as well as a children's section, and other delightful merchandise to keep you browsing for hours, the firm offers full interior design services. The partners take all kinds of projects from one room to entire homes, or from upholstery, window shades, and new pillows to outdoor furniture. Whether you need a kitchen to be updated or a new rug for your living room, Courtney and Ashley join together to bring their skills and creativity to your project. They have great sources for furniture and rugs that are unique and different from what you find in a Pottery Barn catalog. Vintage and re-used pieces are also part of their repertoire. Always committed to supporting the local community, Ashley and Courtney sell and commission beautiful things created by local artists and artisans, and they are happy to hook up their clients with them. They believe in creative people supporting each other.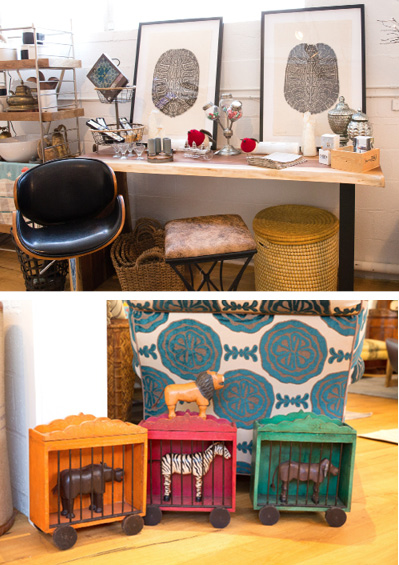 Ashley and Courtney grew up in the town of Litchfield and attended the Washington Montessori School. The influence of their Montessori education would show up later when they became entrepreneurs. Both girls then attended The Loomis Chaffee School, a college prep boarding school located in Windsor, Connecticut. Courtney went on to Hobart and William Smith Colleges, located in New York state's Finger Lakes region and she majored in Public Policy. She also took some art classes. Her years there were spent exploring her options. Ashley attended Union College, a liberal arts college located in Schenectady, New York and enjoyed Sociology and History. She started majoring in Civil Engineering, but switched because the focus was too much on computer skills. Ashley likes to observe, analyze, and make things. The sisters are two years apart, so while Ashley finished college, Courtney lived in Maui for 2 years.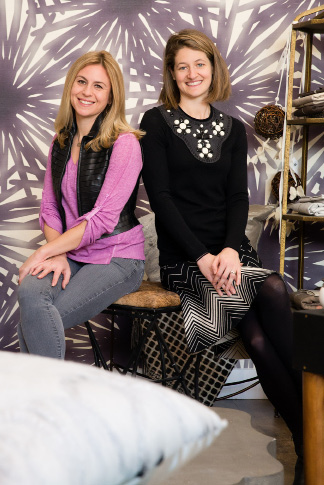 The sisters always knew they wanted to be in business together. Originally, they thought they would open a shop in Litchfield, but upon doing research they realized that retail was not a viable enough enough business for them. Upon their father's recommendation, they drove to Boston and spent 3 days immersed in Aptitude Testing. Courtney's results pointed to a career in Interior Design. In fact, she got a perfect score on a part of the test to do with color (which was a first for the testing company). Ashley's results pointed towards a career in Civil Engineering — she was destined to be a maker, constructing in a work room, instead of an office. Her skills in this area came in handy recently when the sisters designed and built a sleeper sofa whose back could be removed in order to get it through the window of the client's home. Creating customized furniture is a popular service at Lakeville Interiors.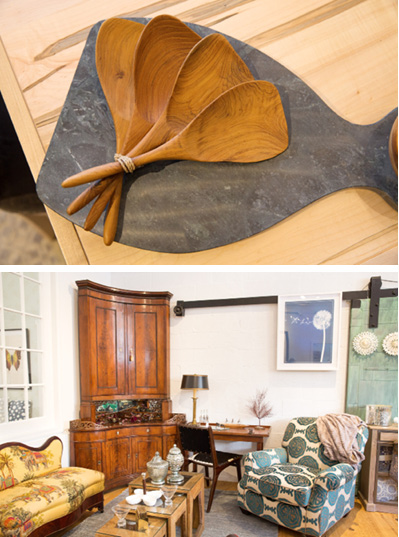 At first, as they were starting out, they rented space in a building in Lakeville where an interior designer had her business but was phasing out. They started out with three rooms in the building where they set up an area specializing in items for children, another room was a retail shop, and the third was an office. In order to learn as much as they could, Courtney did an internship with the interior designer for one year and Ashley took a training job in a work room in Massachusetts for 4 months making bedding, bedskirts, and window treatments. She perfected her sewing skills while she was there and gained invaluable knowledge about constructing these pieces.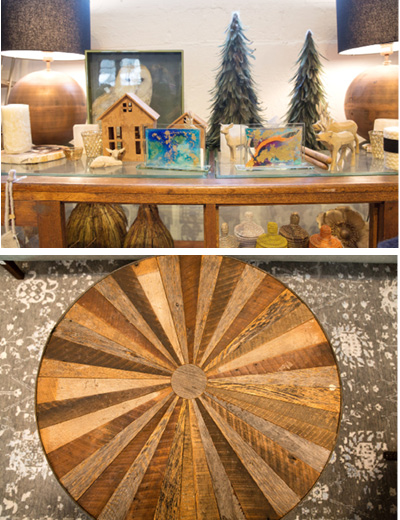 After a year passed, in 2007-2008, Ashley and Courtney bought the business and the building. The previous owner/interior designer stayed on for another year and took the time to pass on to them her trade secrets. They turned one area of the large building into a workroom. Over the years, while raising their young children (Ashley has three, Courtney has two), they have slowly improved the building, room by room. They re-painted black ceilings white. They replaced the floors, and are still slowly updating each room, re-investing in their company.
Their roles within the business are well-defined — Ashley is the maker, sewing and constructing while overseeing the workroom staff, and she also handles the business side of things such as pricing and bookkeeping. Courtney is the designer and spends her time meeting with clients and designing, and choosing fabrics, textures, and finishes. They work in tandem, recognizing each other's strengths and talents.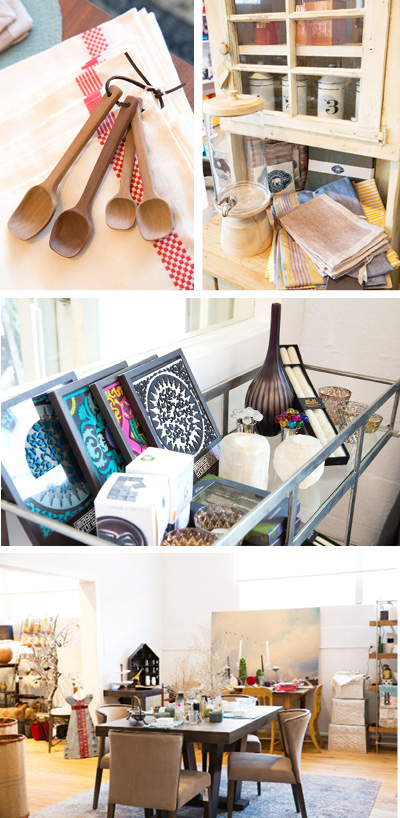 Sewing as a traditional skill has diminished considerably in the 21st century, and it can be challenging to find skilled staff to help with the construction of pillow cases, bedding, slip covers, drapery, and upholstery. Both Courtney and Ashley have always sewn. They took sewing classes when they were young and their mother sewed with them. These days Courtney spends more time overseeing than actually sewing because she is more involved in the design and visual aesthetics of the firm's projects — she always gravitated towards art. Ashley, on the other hand, spends a large part of her time sewing and contructing. "Sewing is fun, quick and satisfying," they both agree. "We enjoy creating something out of fabric." The craftsmanship is evident in the finished goods. With access to the extensive textile library in their workroom which holds samples from fabric companies from all over the U.S. and abroad, their palette is plentiful.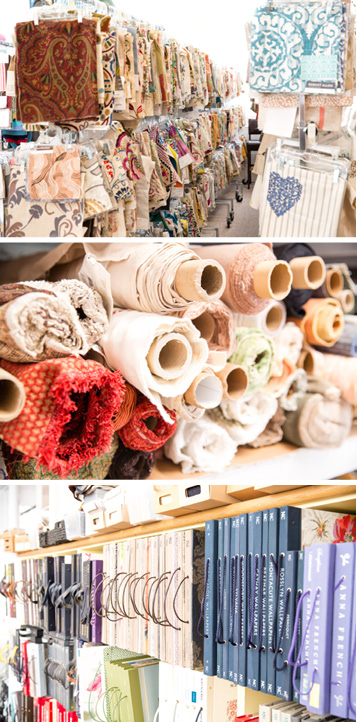 In the beginning of their flourishing business, most of their clientele came from word of mouth. "It is a very personal thing to go into someone's home," says Ashley. "I am lucky that I have wonderful clients who trust me. They feel relaxed knowing their projects are in my care." Many of their local clients originally hired them to help decorate their weekend homes in the country. Happy with the results, they then hired the sisters to work on their city apartments. Courtney even works in collaboration with their clients' New York City designers. (She goes into the city about 2 or 3 times a month.) Often the big-name designers aren't as hands-on, and don't make things or install. Courtney quotes all the yardage, and even though Lakeville Interiors has an installer, she still goes on all of the installations. She also gets involved with construction and works with her clients' architects on materials and laying out the interior spaces. "An electrician can be really skilled at what he does, but perhaps might not place the electrical outlets in the most discreet places." Asked if there is a big difference between the country homes and the city dwellings, Courtney says, "The trend in the country is warm and relaxed, but also modern. People are more eclectic these days and tastes are always changing."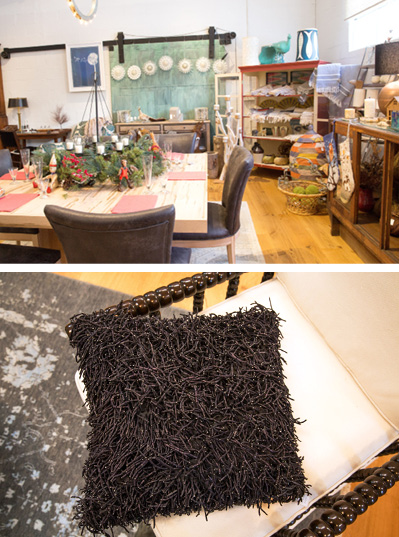 Private residences aren't the only projects the duo has worked on, they also have been hired for a few commercial jobs such as for The Sharon Inn, The Interlaken Inn, a hair salon, and window treatments for Sweet Williams Bakery. The partners recently hired a marketing person to join their team and are in the process of redesigning their web site, and updating Instagram and Facebook. This is the next phase of the carefully planned growth that Lakeville Interiors has enjoyed.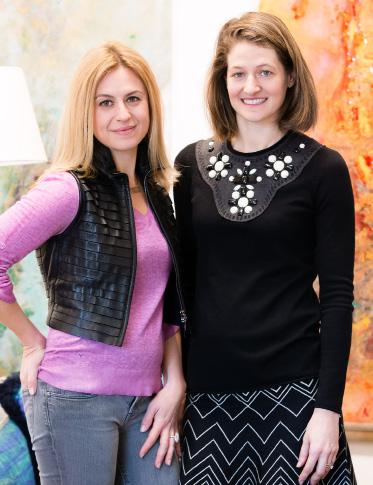 Courtney and Ashley concur the most challenging part of their business is also the best part: Every job is unpredictable and unexpected. Since no two projects are alike and every person wants something different, each job is new and exciting. Courtney interprets what people's needs and choices are, and designs it; then Ashley makes it. Every day brings a new challenge and an opportunity to create something special.
Personal consultations and home visitations are available. It takes 4 to 6 weeks for completion of window treatments, pillows, bedding — basically everything except furniture that can be made in the Lakeville Interiors workroom. It takes 8 to 10 weeks for new, upholstered pieces to arrive.
Areas served: Connecticut, New York and Massachusetts. 
Lakeville Interiors
7 Holley Street
Lakeville, CT 06039
860.435.9397
www.lakevilleinteriors.com
[email protected]