Scott Bond, is the latest newcomer to the Depot, with the launch of Byrde + the b, a hair salon offering a blow dry bar, beauty services, a retail shop, and contemporary art.
Washington Depot has welcomed a few new businesses in the past year and recently a new hair salon has opened in the former Woodruff Garage building where Peter Talbot's architectural firm used to be. Hair stylist Scott Bond has taken over the space with Byrde + the bee Salon and Dry Bar. Scott has been working as a mobile stylist, going to his clients' homes, and to TV and movie sets. Travelling frequently between Los Angeles, New York, London, and Marrakech, Scott has had an impressive roster of A-List clients, including Meredith Vieira, Kim Basinger, Hope Davis, Martha Stewart, and Judith Light. A multiple Emmy award-winner and nominee, he has been in the beauty and hair industry for over 20 years. With the opening of his new salon in Washington Depot, he will continue his work as normal in New York City, but is now making time for his Connecticut clients from Friday to Sunday at Byrde+the b Salon and Dry Bar.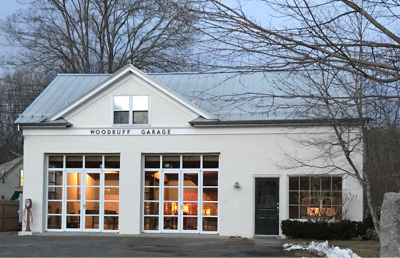 Scott Bond was born in Scottsdale, California. He attended beauty school while still in high school. At the age of twenty, he moved to NYC on a whim. He soon got a job in Trump Tower as an assistant at Pierre Michel Salon. From there, he went on to work at the Frederik Fekai salon in Bergdorf Goodman for the next 6 years. It was there that he first developed and tested his products. It was also the place where he began meeting celebrity customers.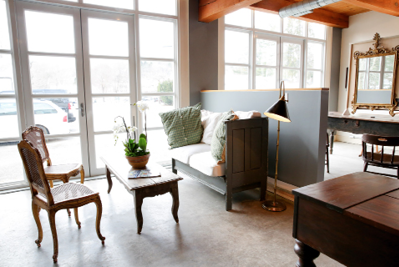 After taking 2 years off from the beauty business to open a restaurant, he returned to the Bergdorf salon, working for John Barret. He met Meredith Vieira there, who still remains a client of his. Next, he worked at Elizabeth Arden as Color Director, then at Privé at the Soho Grand Hotel. 2 years later, he joined a co-worker in a freelance business called Hair in the City, and then opened Bond Street Hair. Scott's work has been featured in popular magazines such as: Vogue, Allure, Cosmopolitan, Marie Claire and Harper's Bazaar even landing him a position as on-site colourist for photo-shoots with InStyle Magazine. He has been featured for makeover segments for NBC's "Today in New York", ABC's "The View" and has also been invited to travel across the continent to work on many movies from "LA Confidential" to "X-Men".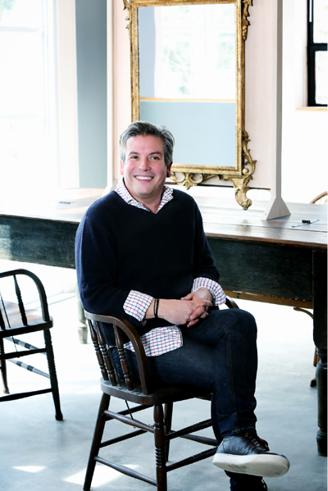 For the first 17 years in his career, Scott worked as a colorist, having trained under head colourist Constance Hartnett and at the prestigious L'Oreal Institute. Later, he went to Sassoon and trained in cutting. And although he is known as the 'hair colorist to the stars', he does everything from cut, color, and hair extensions to Brazilian blowouts.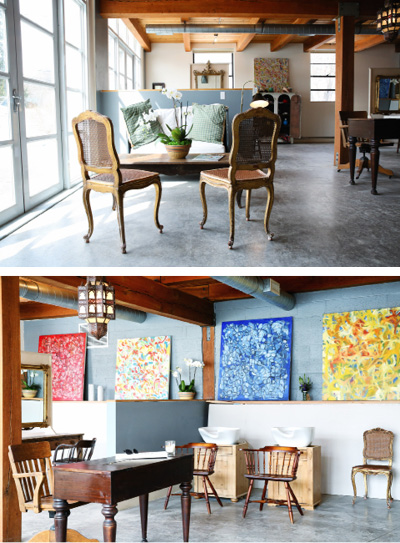 Bond's arrival in Litchfield County is a typical story for transplanted New Yorkers who are now full-time residents—beginning with a weekend visit. Four years ago, in the city, Scott met Steven Miller, his partner. On weekends, they began visiting a friend who ran a horse farm in New York state. Soon they bought a house in Kent. Now they live on a dairy farm in Goshen, where they have chickens, bees, and a dog. Scott makes his farm-to-salon products there. Free of toxic chemicals, the products are approved by PETA. His line includes shampoo, hair finishing, daily body wash, lip balm, and a body oil, and are available to purchase at the salon.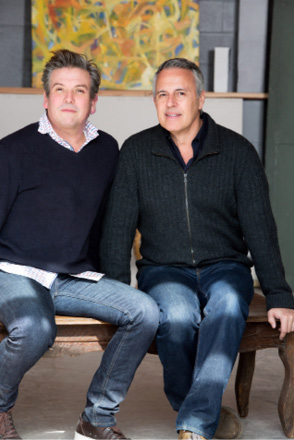 Byrde + the bee will have a grand opening on May 6. They are open for appointments now until the opening. There is a small staff in addition to Scott. Pilar does brow shaping and tinting, lash tinting, make-up, and women and men's grooming. She is from Los Angeles where she was known for creating special effects for TV, music videos, commercials, and film production. At Byrde + the Bee, she also offers fruit acid peels.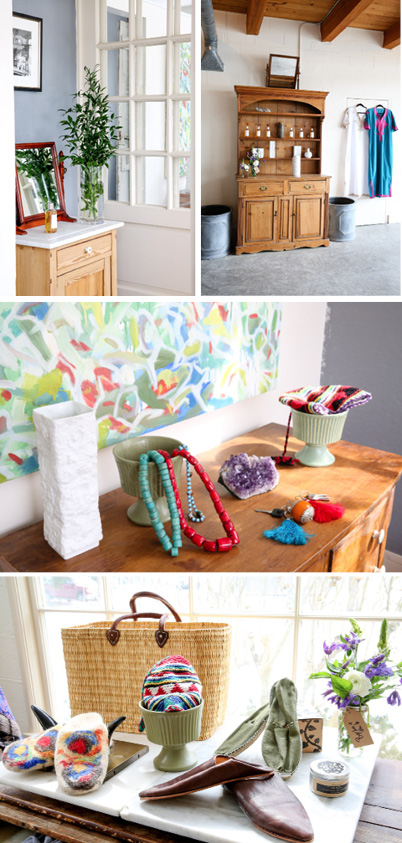 In addition to color, cuts, and the blow dry bar, Scott offers conditioning treatments, Brazilian blow-outs, and de-frizzing treatments, extensions, but no up-do's. In the summer, the salon will be open Tuesday to Saturday. If there is a demand, they will also open on Sunday. During the winter months, the studio will open Wednesday to Saturday.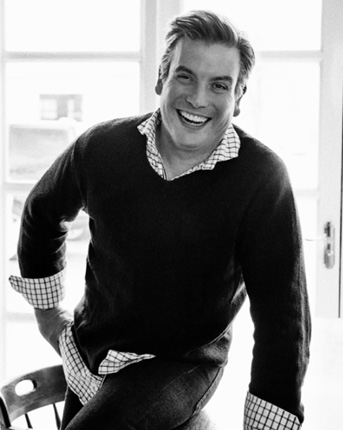 Scott's technique for highlights is Balyage, a no-foils, brush-on painting style that results in a graduated, natural-looking effect, which he feels is a more artful approach. The philosophy at Byrde + the bee is they want their clients to be comfortable, as if they were at home or a friend's place. They want you to enjoy the space as well as the services.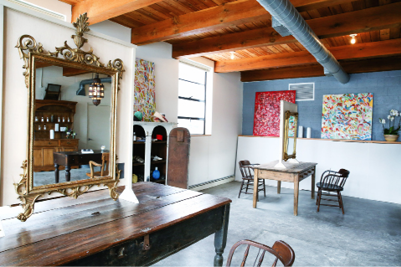 In the retail shop, they sell ceramics made in the 30s, 40s and 50s from Sweden, Germany, and Denmark. Presently, the paintings  featured on the walls throughout the salon was created by Scott's partner Steven Miller; other artists will also be shown at the space in the future. All are available for purchase. To see more of Steven's work, go to his website: www.stevenwmiller.com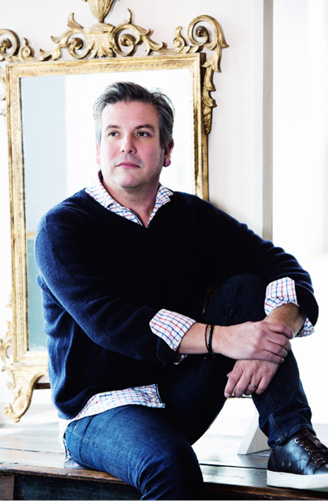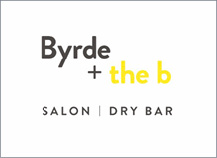 Hours: Thur-Sat 9 am – 5 pm
Opening reception: Saturday, May 6, 4 to 6 pm
Byrde + the b
Hair Salon/Dry Bar
10 Titus Road
Washington Depot
www.byrdeandtheb.com
860-619-0422
917-921-2800