Accomplished actress Caroline Kinsolving returns to the area, launches two programs for the greater good, and finds a sophisticated, talented community with a generous heart.
Caroline Kinsolving grew up in Litchfield County and then moved to London, New York, and LA where she acted in TV, film, and theatre. She recently returned to the Northwest Corner where she teaches yoga when she isn't acting in NY or LA.
Her career as an actress is impressive. Last fall, she performed Ibsen with the Boston Symphony Orchestra. She earned a Best Actress nomination for her work as Vanda in "Venus in Fur" from the Critic's Circle as well as Broadway World. She played the lead in Neil Simon's "Chapter Two," with the Ensemble Theatre Company, which became the highest grossing and best selling play in ETC's history. Caroline also played the lead in the Lifetime TV show, "My Crazy Ex" and shot the film, "The Watcher," with Edi Gathegi. And here in Washington, she performed with Christine Baranski, Mia Farrow, Dorothy Lyman, and Susan Saint James in Nora Ephron's "Love, Loss, and What I Wore," directed by John Tilinger and produced by last month's Pilar DeMann for the WMS presents series .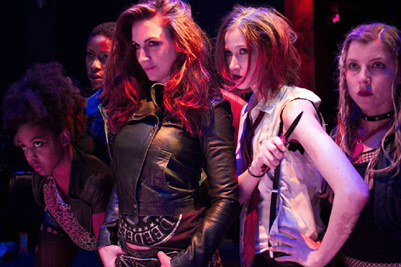 These are just a few of her many accomplishments as an actress. Here is an example of one of her reviews: "Caroline Kinsolving has been terrific before, her performance as Jennie Malone in Neil Simon's Chapter Two having won her a Memorable Lead Performance Scenie, but her previous work pales in comparison to her out-and-out brilliance as Vanda, a role which won its originator Nina Arianda the Tony and could well score Kinsolving similar honors when San Diego award season rolls around. Essentially playing two very different roles in a single play, Kinsolving's transformation from 2013 Vanda to her 1870 namesake (and back and forth again and again) is absolutely stunning. I can only imagine how many actresses Kinsolving beat out for the role(s) of Vanda. Her revelatory work makes it no wonder she got the part(s)." – Stage Scene LA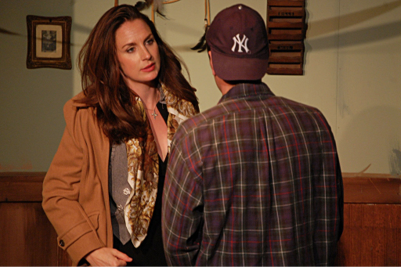 This month she plays Elmire in "Tartuffe" at Shakespeare Theatre of New Jersey, which opens May 19th and runs eight shows a week until June 3rd. And soon she will begin shooting the lead role in a sci-fi comedy pilot series called "The Blue Marble" in NYC.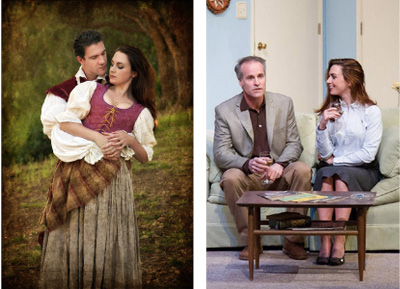 Her childhood in Bridgewater and Washington was surrounded by artists, actors, and writers. Both of her parents are published authors: her father William Kinsolving writes screenplays and plays, one of which he will be performing in June at the Judy Black Park and Garden. He has six novels out and her mother Susan Kinsolving has three award-winning poetry books and is the poet in residence at the Hotchkiss School. "Both of my parents taught me perseverance and to always keep doing your art, no matter the highs and lows."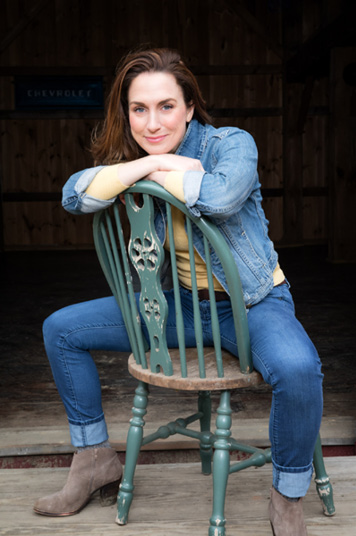 Caroline's education is comprehensive. As a young child, she attended the Washington Montessori School in Washington. Her high school years were spent at Milton Academy in Boston, a boarding prep school. She graduated from Vassar with majors in Political Science and Drama and a minor in Mandarin Chinese. During the summers she trained at Stella Adler and Yale Drama, and the Royal Academy of Dramatic Art (RADA) in London through NYU. She also studied Improv with The Groundlings and UCB.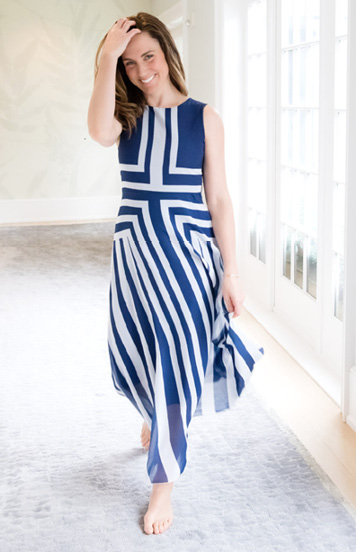 Teaching Yoga started as a hobby for Caroline, since she was young. She loved sharing the practice with her friends and it grew from there. Now, Caroline finds a balance between movie studios and yoga studios.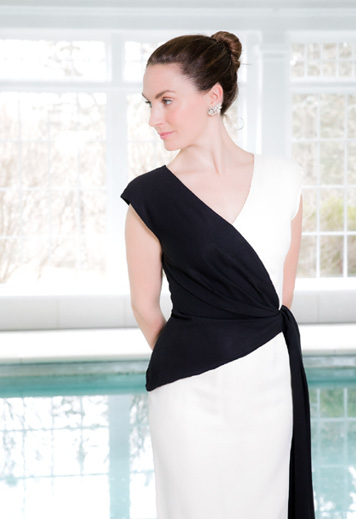 During this past year, Caroline has developed two programs: Yoga for Good, a community donation class free to the public which pays forward to local charities, and Theatre for Good, which gathers local talent who perform a play to benefit local causes. "It's been delightful and humbling to experience how much both have grown in such a short time," she says with a big smile.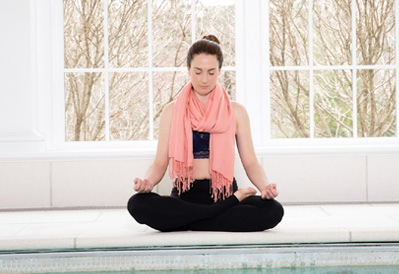 The Yoga for Good classes take place at Waldingfield Farm, in the CSA barn. The connection between good health, wholeness, and wellness at the farm and doing good is evident. Yoga students are supporting the farm, while taking care of their own wellness, and donating to worthwhile causes. The classes are on Saturdays and Sundays, starting in June and is by donation only. Caroline wants to offer yoga classes to those who can't afford it as well as to those who can—the whole community. Donations are dropped in a cowboy boot. The funds are paid forward to good causes. She has donated several thousand dollars to different causes, locally and internationally.

This summer, Caroline will be teaching at Charym in Litchfield, Ah Yoga (Anne Hungerford's studio) in New Preston, the Mayflower Inn Spa, the Hotchkiss School, and has a private practice in New York City. She encourages everyone to try yoga–especially if you "can't" do yoga. "It doesn't matter what your level is… novice or advanced. Be open, try different teachers and classes. No one can teach you everything. There are so many ways to practice yoga and explore its vast amount of benefits."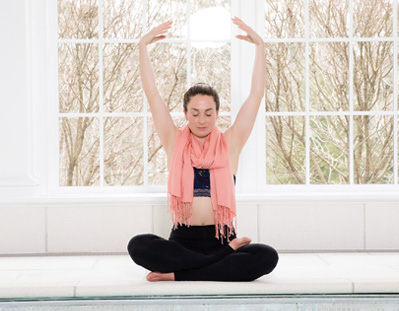 She has an appreciation for nature and for words, an influence from her mother. Her videos, called FOEMS (Film+Poems), combine film and poetry. She has produced over 65 videos, which can be viewed on the YouTube Channel, where they just reached over 35,000 views. The project has been shared by teachers, students, and poetry lovers internationally She began creating the FOEMS to get poetry into the hands of the online community and the next generation.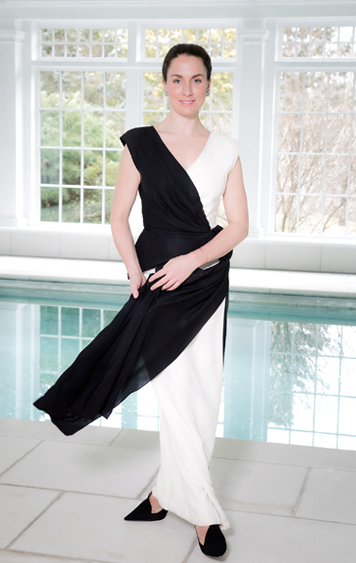 Volunteer work is important to Caroline. It provides a balance and perspective. It began as a child, observing her parents' philosophy of being good neighbors. "There is so much potential for kindness, warmth, gratitude, and neighborliness in this area." She works to keep that perspective.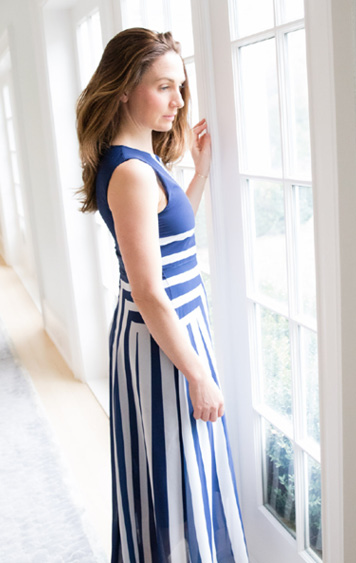 She recalls one particular moment that brought her back to reality. "I was in LA and I didn't land the role that I had auditioned for. I called my father and he listened to me lament about it. When I finished, there was a pause and then he said, 'Have you done anything for someone else today?' " In LA, she volunteered in children's hospitals and for animal rescue organizations. She went on to teach children in orphanages in India and Tanzania. "We can all elevate each other. Yoga for Good is a slice of that…. we can just keep that goodness going."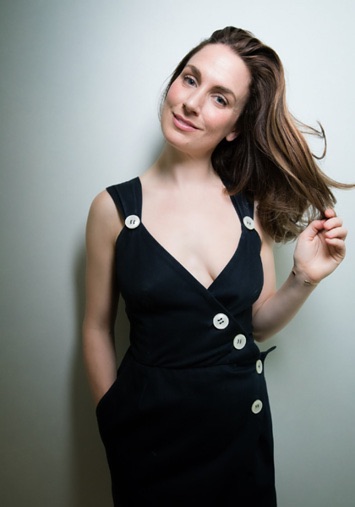 The Theatre for Good program began at the Washington Montessori School. This year, they performed Anton Chekhov's "The Cherry Orchard", Shakespeare's "Much Ado About Nothing" and "Almost, Maine", a play by John Cariani, comprising nine short plays that explore love and loss in a remote, mythical almost-town called Almost, Maine. This summer, Theatre for Good will be performing at the Judy Black Park in Washington. Check our Goings On section in July for more details.
When Caroline was little, the surfing legend and first female pro-surfer, Shelley Merrick gave her a lesson in Malibu. Years later, when she moved to LA, she continued to teach herself. At the end of her long days of auditioning and teaching, she would surf, and watch the sun set behind the Santa Monica Mountains. She loved being in the ocean, finding that it helped to change her perspective on all things.
"The ocean taught me to be brave and ride the waves. To wait and be patient for a good one, give it all you've got, and know that sometimes it will give you the best ride of your life and sometimes it will toss you and take you under. But the waves keep coming and all we can do is paddle hard and enjoy the ride."
Yoga for Good
Saturdays & Sundays at 10:30 am 
Starts in June
Waldingfield Farm
41 East Street
Washington
Theatre for Good
With local talent, getting the community involved with theatre
For more information on her classes and Theatre for Good, contact Caroline at her website, if you are interested.
www.CarolineKinsolving.com