We've put together a list of Halloween events happening in Litchfield County this Fall!
Junior Women's Club of Litchfield Hills presents:

Halloween Ball

, October 29, 2022, 7pm 
21+ Byob, costumes recommended not required. Dj, dancing, 50/50raffle, snacks, costume prizes. Ticket price is $25. All proceeds go to local charities and families in need.
92 Doyle Road, Bantam (Bantam Firehouse)
Enjoy a night of Comedy in Bethlehem. Show is BYOB and snacks and food are encouraged. Doors open at 7pm, show starts at 8pm.
10 The Green, Bethlehem (Memorial Hall)
Read a book and paint pottery, all with a Halloween theme! Ages 8 and under, limited space
62 Main Street South, Bridgewater (Burnham Library)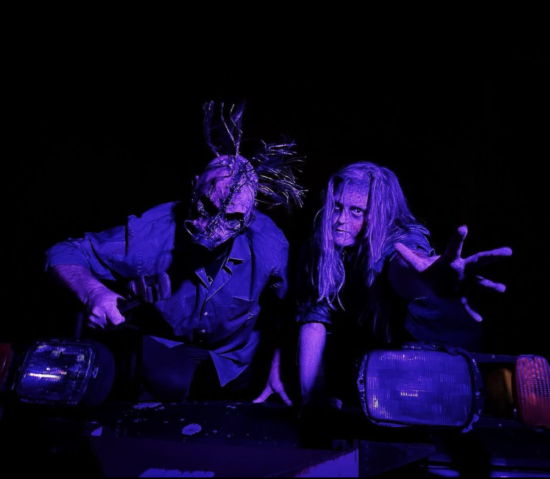 Connecticut's latest and most cutting edge haunted attraction, opens its very creaky barn doors for the first season of fears at Action Wildlife! The inhabitants of this long forgotten farm village unleash their wrath on, and consume all who dare step foot onto their forbidden grounds. Recommended for ages 13+
435 Torrington Road, Goshen (Action Wildlife)

$6 cash only parking fee, General admission is $25, VIP is $35
For teens, tweens, and those who still feel like a teen, costumes are not required. Fun night of Halloween games, activities, prizes and goodies.
Kids and Teens come Saturday or Monday to enjoy the scavenger hunt. Come anytime during the day in costume or as you are. There will be prizes for all winners
80 Bentley Drive, Harwinton (Harwinton Public Library)
The five-mile event is Kent's largest one-day community event with up to 700 participants for the main event. The Kent Pumpkin Run travels along one of the most scenic courses in Connecticut.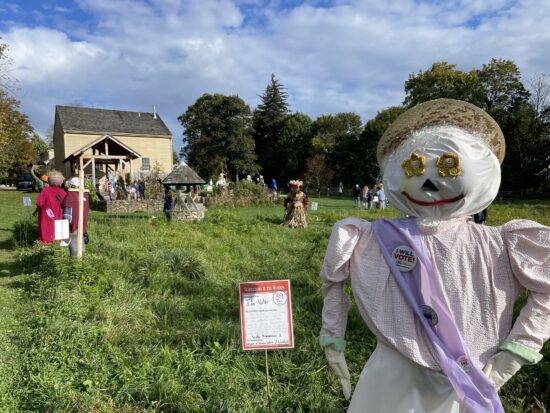 A community event celebrating the end of the harvest season.
Master storyteller Jonathan Kruk brings The Legend of Sleepy Hollow to life in Litchfield! Event will take place outside so please dress for the weather. Free for members, $10 for nonmembers and $25 for groups
82nd South Street, Litchfield (Tapping Reeve Meadow)
Young listeners, ages 0-5, are invited to a special Story Time wearing their Halloween costumes. Families will enjoy a story, rhymes, songs, and trick or treating with a librarian! Don't forget to bring your baskets for the goodies!
6th grade and up, Halloween snacks and candy will be provided.
10 Central Ave, New Hartford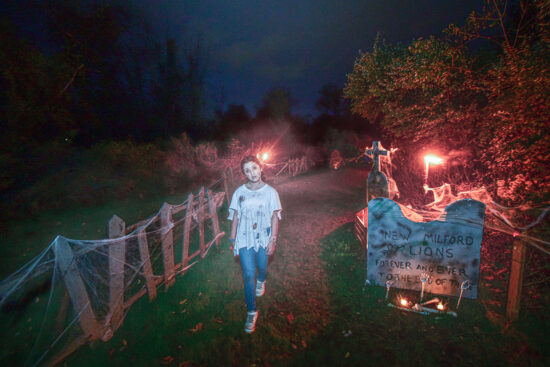 2 hour drop off event, will create a painting and fabric pumpkin! Painters will be given painting supplies and light refreshments. $35 per painter, payment should be paid in full by October 25. 6 years and older.
The Creative FLOW | New Milford
Mounted Games include: key hole, barrel race, horse and rider apple bob, costume contest, stall decorating and more. $50 to participate in all events, $30 for boarders/leasers. Payment in advance is asked. Party is open to those participating in the contest, those who are not and family + friends. Please bring a snack or treat to share with friends, those of legal age may byob. Stall decorating may begin October 14th, own stall or QRF's stall if you don't have one. 
8 Wells Road, New Milford (Quiet Rein Sales)
Enjoy one last camping trip by enjoying Halloween activities, events, and decorating your campsite for the evening. Call to reserve your site.
262 Mount Tobe Road, Plymouth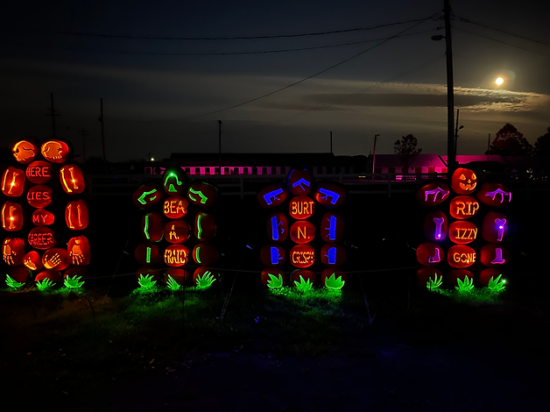 Thousands of Jack O Lanterns create landscapes, larger than life displays, tunnels and intricately carved pumpkins.
221 Mount Tobe Road, Plymouth
Trick or treating, haunted snack shack, halloween photo station, mini golf. $10 per family.
12 Daycoeton Place, Torrington
Pumpkins, haunted house, corn maze, and more. $5 admission per person, children under 3 are free.
East Pearl Road, Torrington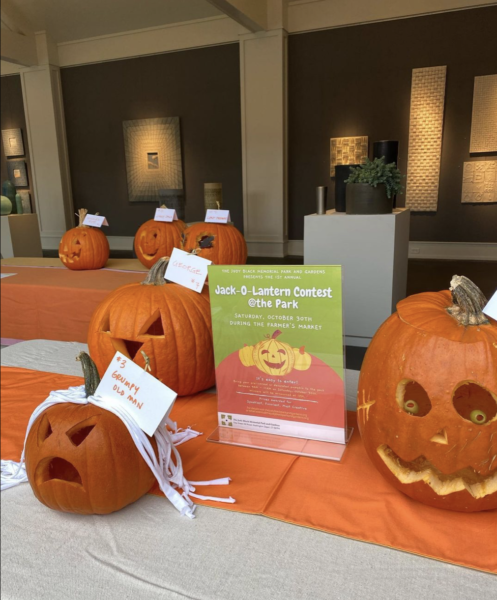 Carve your most creative designs in pumpkins at home and bring them in for the contest. Must be registered by 9:30 am, winners announced at 1:15pm.
1 Green Hill Road, Washington
Trick or treating through the library, ghostly games, and chilling crafts. Registration is required. Parents, children and caregivers are encouraged to dress up in their favorite costume.
5 Wykeham Road, Washington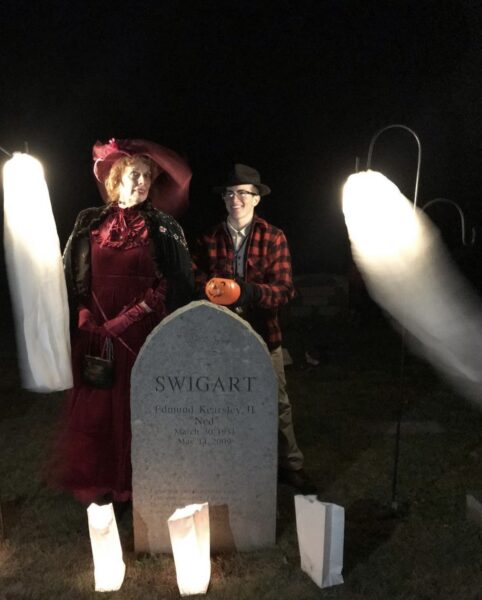 The Washington Cemetery Tour our annual event that showcases the rich history of Washington, CT through costumed actors who portray residents from the past
5 Wykeham Road, Washington
Watertown Parks & Rec Dept. presents

2022 Trunk or Treat

, October 22, 3-4pm 

779 Buckingham Street, Watertown (John Trumbull School Parking lot)
Music, costume contests with prizes, raffles for prizes donated from local businesses. Tickets are $30, call 860-921-6644 or buy here.
164 Torrington Road, Winsted (Crystal Peak)
Cars will be decorated and will be handing out candy and treats. Come in costume and walk vehicle to vehicle to trick or treat. Park across the street and walk to the entrance!
75 Rowley Street, Winsted (Rowley Park)
Haunted museum and garden is open 5:30pm-9:30pm. Limited tickets, no walk-ins. $11 per person, $6 for 5-12 year olds, children under 5 are free.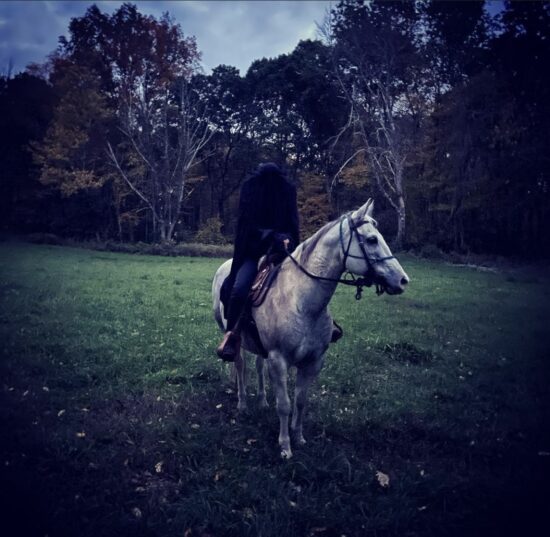 4-6pm family friendly hike for a not so scary walk in the woods. 6:30-8pm spine chilling walk through the woods *not recommended for children under 12 or the faint of heart. Dress for the worst conditions. $9 per person.
596 Flanders Road, Woodbury