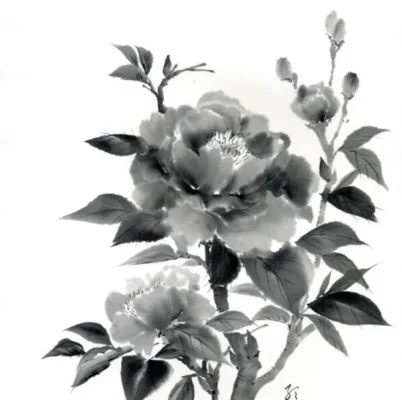 May 27, 2023
Watercolor Workshop
Hollister House Garden
Art Workshop: Sumi-e Japanese Watercolor Technique, taught by Joanne Wasti
10:00AM-1:00PM
Working in watercolor, employ beautiful and minimal brush strokes to depict the beauty of tree peonies. This class will be taught by Joanne Wasti in the style of Sumi-e, a delicate Japanese traditional watercolor technique using tonal black pigments with limited colors.
Tree peonies are commonly depicted in traditional Japanese art. In Japan, tree peonies not only represent feminine beauty, but also wealth and nobility of spirit. A presentation and selection of images demonstrating how the tree peony is used as a common motif across a range of traditional Japanese art forms, from woodblock prints to watercolors, will be shown to students for additional inspiration.
All skill levels welcome. A materials list can be found online. Class is limited to 12 participants.
HHG Members: $75
Non-Members: $90
Hollister House Garden
300 Nettleton Hollow Road, Washington CT, 06793