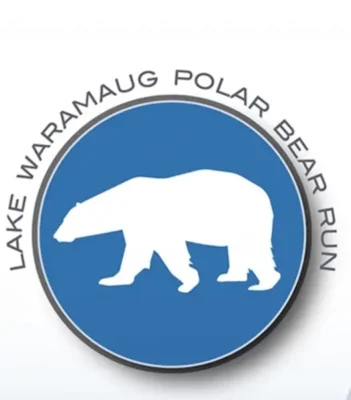 February 26, 2023
Lake Waramaug Polar Bear Run
"The 7.8 mile loop of Lake Waramaug has become an annual winter tradition for hundreds of area runners. The scenic course travels counterclockwise along the shoreline of the glacial lake while passing through Washington, Warren and Kent. The route is primarily flat with a few gentle rolling hills. The final .2 miles provides a true test for all as runners ascend the unforgiving Hopkins Hill to the finish line at Hopkins Vineyard.
A note regarding parking: Parking is available in the lot located 200 yards north of Hopkins Vineyard (access via Hopkins Road). Additional parking is available near the intersection of North Shore Rd and Hopkins Rd (in a lot alongside the road that leads to Warren Town Beach). Please consider carpooling with your fellow runners.
From the South: Head north on Route 202, take a left onto Route 45. Go left at the stop sign onto West Shore Road. Registration takes place at the Lake Waramaug Country Club Tennis House next to the courts.
From the North: Head south on Route 202, take a right onto Route 45 and follow same directions as above.