Spontaneous Acts of Kindness and Organized Volunteer Work Keep the Appalachian Trail Going in Litchfield County 
By Erik Ofgang 
Photos by Zandria Oliver
Jack Patton has never walked the Appalachian Trail but he's earned himself a trail nickname thanks to his dedication to trail magic. 
"I do trail magic and my name is Jack, so I'm 'Magic Jack,'" he says. 
Trail Magic is the name hikers give to the spontaneous acts of kindness from "trail angels" that help fuel their journeys. It might include snacks or drinks left along the trail, access to a shower, or a ride to a nearby town. These acts of generosity, along with more formal volunteer efforts, are part of life along the 52-plus miles of the trail that runs through Connecticut from Sherman to Salisbury and is a celebrated part of the 2,190-mile walking trail that runs from Georgia to Maine. 
Patton first heard about trail magic when his son hiked the length of the Appalachian Trail. Several times each summer Patton travels from his home in Oxford to the Appalachian Trail parking lot on Route 55 near the New York-Connecticut border. He sets up a grill and chairs and offers thru-hikers cold drinks and hot-off-the-grill sandwiches. He also offers a handwashing and canteen refill station. It's his way of paying back those who helped his son along the path, he says. 
Jim Liptack, an Appalachian Trail maintenance volunteer who hiked the trail in the 1980s, says trail magic has become more elaborate over the years.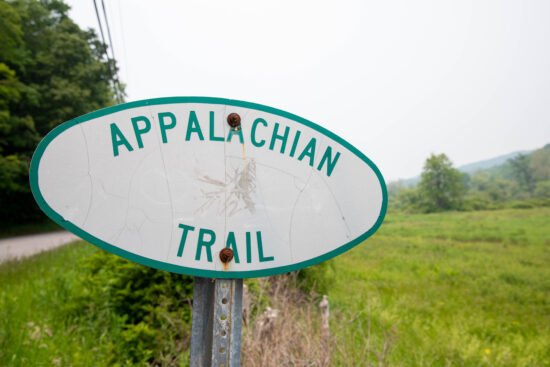 "Way back in the day maybe somebody left you a couple of sodas in a street somewhere. Now you'll have people who will come in with a trailer, set up a giant tarp tent, and have three grills going," he says. 
Connecticut's portion of the Appalachian Trail is maintained by formal volunteers such as Liptack, the overseer of trails for the Appalachian Mountain Club Connecticut chapter. While the Appalachian Trail is a national scenic trail overseen by the National Park Service, there are only a handful of park employees assigned to the massive trail. So the park service delegates much of the work done to maintain the trail, including all trail maintenance in Connecticut, to volunteers with the Appalachian Mountain Club. 
Felicia and Joel Jones became official trail maintenance volunteers after they bought a house next to the trail in Falls River in 2005. "We often perform clean-up after a storm to clear fallen trees or branches from the trail or just cut back annual growth so hikers have a clear path," Felicia says. 
The couple thinks the trail is underutilized by locals. Of course, they're partial to this two-mile stretch of trail that runs through Falls River and past their home.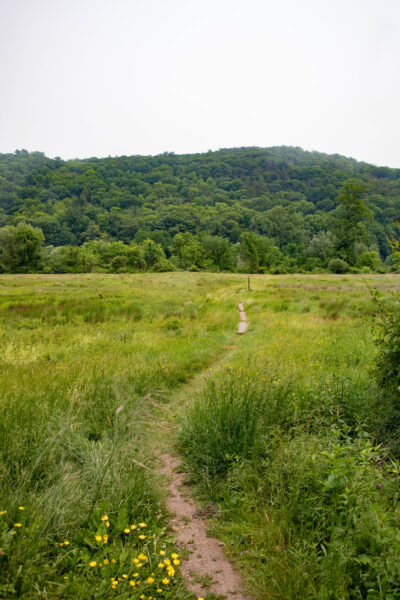 "It's really a magical stretch of the trail," Joel says. 
Once Felicia gave an injured veteran hiking the trail a ride. Another time, Joel drove a hungry and possibly dehydrated hiker to the deli. 
These acts of kindness are found throughout Connecticut. However, sometimes the good intentions of trail angels can go astray. Dave Boone, chairman of the Connecticut chapter of the Appalachian Mountain Club's Appalachian Trail Committee, says trail angels should make sure there is a plan to get rid of the waste produced by trail magic. "[Otherwise] instead of trail magic it's more like trail garbage," he says. 
To avoid this, Boone says trail angels should always have a waste removal plan for their trail magic efforts. Or better yet, Boone advises trail angels to stay with their cooler of trail magic giveaways and talk with hikers. That's what Patton does and it is those conversations that earned him his trail nickname.