An Interior Designer's Washington Home Blends Modern with Traditional
By Zachary Schwartz
Photos by Antoine Bootz
Who does an interior designer call when it's time to decorate her own home? For Susan Bednar Long, the choice was easy—do it herself.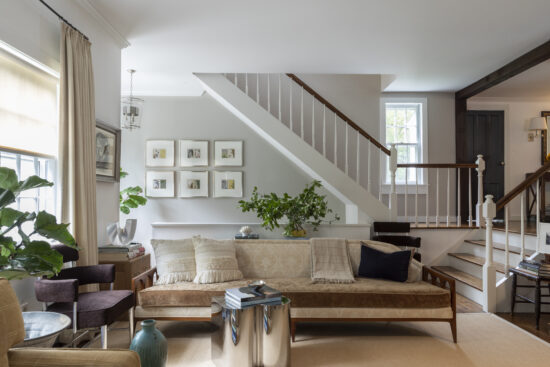 Susan Bednar Long is an interior designer residing between Connecticut and Texas. Trained at a design firm in Los Angeles, she later moved to New York City where she cut her teeth designing retail stores for Ralph Lauren. She went on to establish her own full-service design firm, S.B. Long Interiors, a business that designs high-end residential projects in the United States and Europe.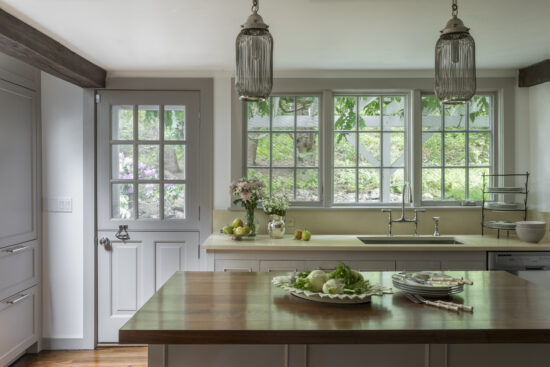 "I call my style modern traditional. Most of my projects are a mix of that. I love traditional, but I like to do it in a clean and tailored way," explains Bednar Long. "If I'm doing an architecturally modern house, then I like to infuse it with warmer furnishings. Vice versa, if it's a very traditional house, then it's fun to have more modern furnishings."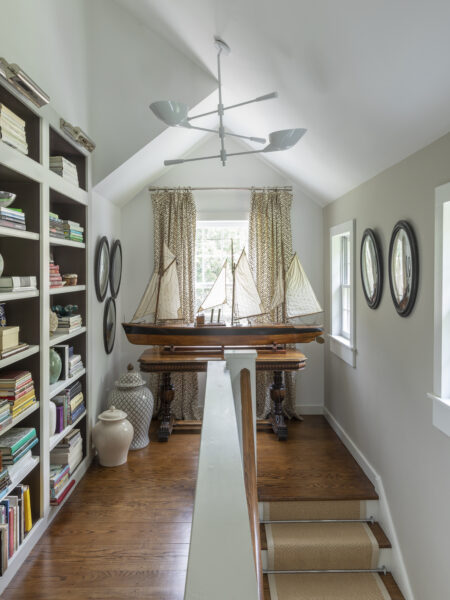 20 years ago, while living in New York City, the interior designer began looking for a weekend home outside of the city. "We called up a realtor, since we didn't know anybody here in Litchfield, went looking for one day, and loved the area. We ended up buying this house in Washington the same weekend we looked," says Bednar Long. Her family has since moved to Dallas, but kept their Washington home where they now spend summers and holidays.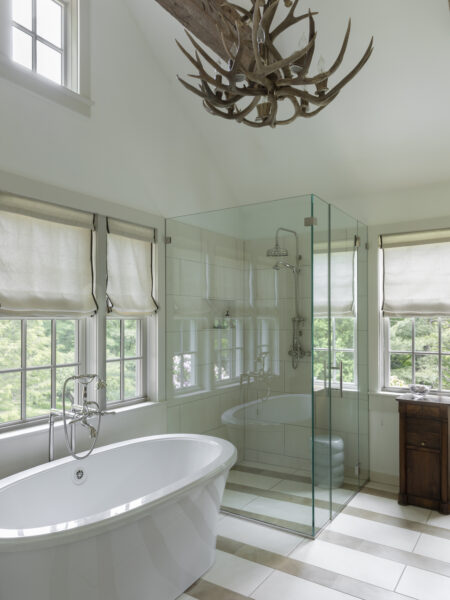 Their three-bedroom Washington farmhouse was built in the early 1800s on a dairy cattle farm. The home has undergone several renovations, including a kitchen makeover and new primary bathroom with the help of Sean Woodward of Woodco LLC. The agricultural history of the home remains in the barn that the family uses for storage and the occasional haunted Halloween party.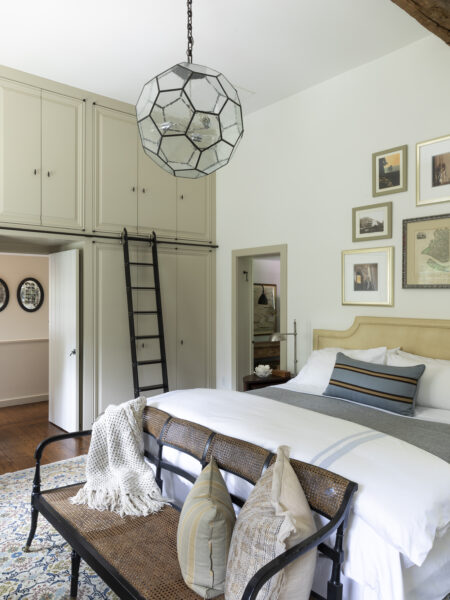 In decorating the country home's interiors, Bednar Long mingles antique furniture with one-of-a-kind decorative objects, employing her modern traditional aesthetic. "My original inspiration was Bill Blass' house in New Preston. I just loved the contrast of light and dark, and the classic antiques mixed with white walls and pretty plaids," says the interior designer. "At the time I did the house, I was very much into neutrals, brown, and white. Over time, I have gotten more into color, but this house still reflects that Bill Blass vibe."
The designer sourced much of the neutral-colored décor locally in Litchfield County. The entryway console and living room chairs come from RT Facts in Kent, while the brown antique deco screen in the living room was acquired in Bantam. Personal touches include artwork from Venice where Bednar Long married her husband, a blue and white chinoiserie vase gifted from a relative in Hong Kong, and nautical antiques nodding to the family's ship building history.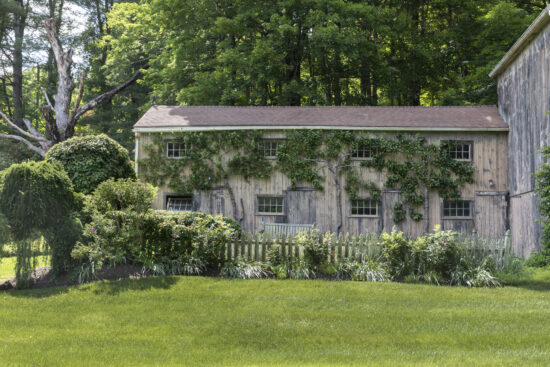 One of the homeowner's favorite aspects of the home is its multifaceted garden. "The outside gardens were mature when we bought the home. The former owner was really into gardening, so he did a lot to develop the garden. I've added to it over the years, and I love it," says Bednar Long. Walking around the property, one will encounter apple and pear tree orchards, flower beds of daffodils and peonies, and woodland gardens with Japanese maple trees. A deceased maple tree struck during a storm adds drama to the garden, so the homeowner lights it up at night during summer patio dinner parties.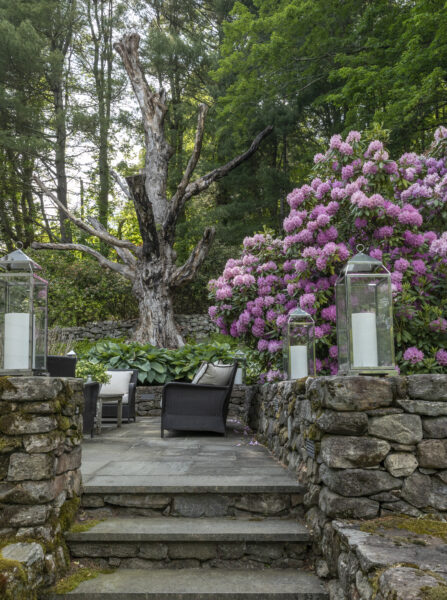 Susan Bednar Long's country home is a study in her interior design. The benefit of this particular project is that the designer is fortunate enough to enjoy the fruits of her labor.