Where Quality and Memories Intersect
By Clementina Verge
For 100 years, Merritt Clarke's Store in Bantam has encapsulated quality and service. Named after the man who established it, today the reins belong to Yvonne Gilyard, who has kept Clarke's story intact while adding her own chapters to it.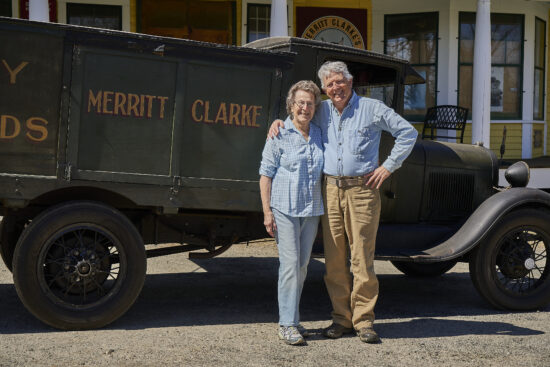 "It's about resilience, loyalty, the willingness to understand customer needs and wants, and always insisting on quality," Gilyard shares.
The legacy began in 1923, when Merritt Clarke became a door-to-door businessman, outfitting area residents by selling clothing and footwear from his truck.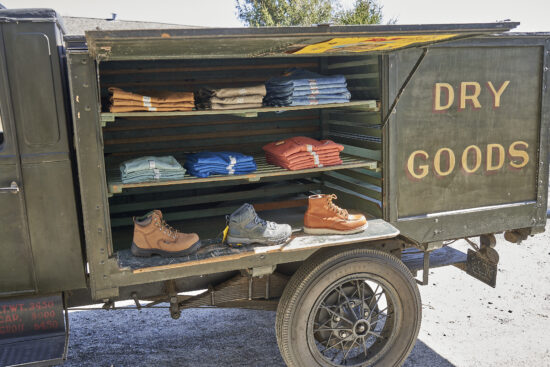 In 1943, when the tires on his Ford Model AA wore out and World War II made rubber a rare commodity, he parked in the barn behind his home, added shelves, and launched a store. 
Gilyard met Clarke when she and her late-husband Kent moved to town in 1979. She watched Clarke defy competition for decades—with no advertising or even a sign on the door.
Upon Clarke's death in 1992, a nephew inherited the business but intended to close it. Gilyard wasn't going to let that happen. In fact, she was determined to expand it. 
In 1993, she purchased it all: the merchandise, famous truck, barn, and land. When the house next door went on the market, Gilyard acted.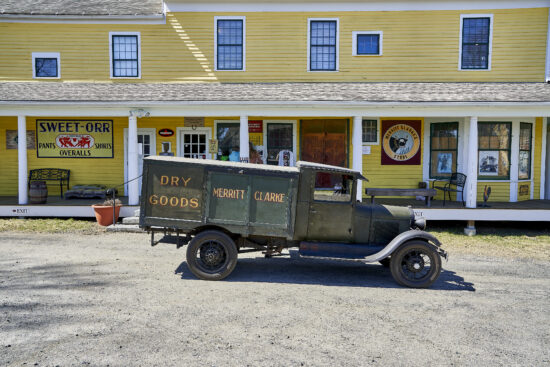 After a few lives of its own—a 1795 inn along a stagecoach route, a boarding house, 1970s apartments, and eventually a private residence—1101 Bantam Road underwent extensive renovations and became the new home of Merritt Clarke's Store.
"It's a true 'mom and pop' store infused with Yvonne's care and commitment to quality," says her husband, David Reynolds, whose artistic eye for detail has also transformed the property.
From Clarke's old money safe, to exposed original beams, a colonial red fireplace, and a staircase crafted with reclaimed wood from Vermont, the rustic space is inviting and immaculate.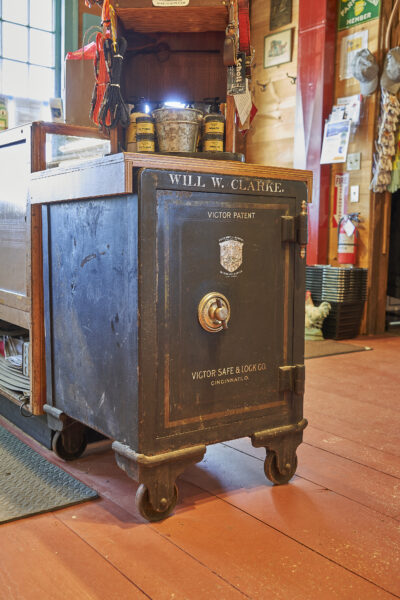 With a quintessential New England feel, it features local products including soy candles, soaps, maple syrup, Squamscot soda, established in New Hampshire in 1863, and Raye's Mustard, crafted on the Maine coast since 1900.
"It's very important to us to offer items that tell stories, capture histories, and are also of outstanding quality," Reynolds notes.
As always, from rainwear to barn boots, clothing and footwear are main attractions. The business that once represented 15 brands now features about 75. The first floor "honors America's laborers" while the second includes mostly women's apparel.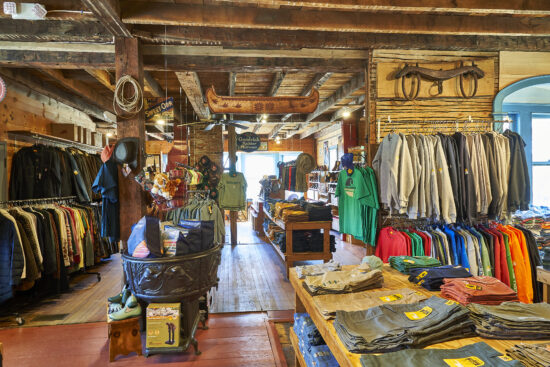 From Carhartt workwear to Aventura organic cotton shirts, Muck boots, Dovetail denim, and Schott peacoats, shelves brim with high-quality brands. Woolrich. Arborwear. Pendleton. Gilyard researches every line, ensuring durability from companies with proven customer service.
Unlike in Clarke's day, shoppers may touch clothes and no one is dispatched to a cold, dark cellar to try them on, Gilyard jokes. "The book" inscribed with the names and sizes of everyone who ever bought boots at Merritt Clarke's is now cherished memorabilia, replaced by electronic records. But the human connection has remained.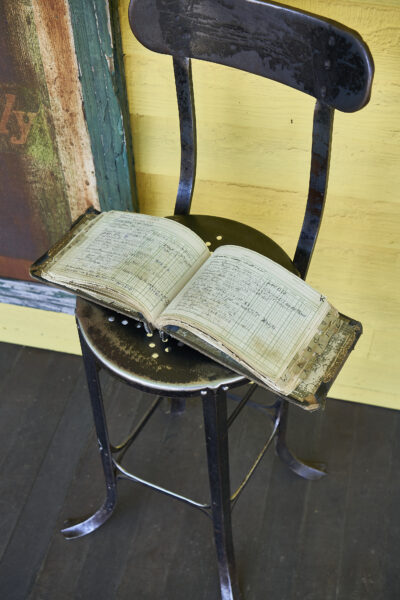 "This store and its customers mean a tremendous deal to me," Gilyard reflects. "It surpasses transactions. I love the interaction, conversations, and friendships. They are a part of this story." 860-567-9221