The Winners are Frank., Good Eats, and Materia
By Charles Dubow
There are few rural areas in the U.S. where the happy restaurant reviewer could find such an abundance of first-class dining options to choose from as Litchfield County. Let's face it, we have it all: excellent local farms, proximity to New York City (but not too close), sophisticated eaters, and a pool of talented young chefs who are excited about living and working in one of the most beautiful parts of New England.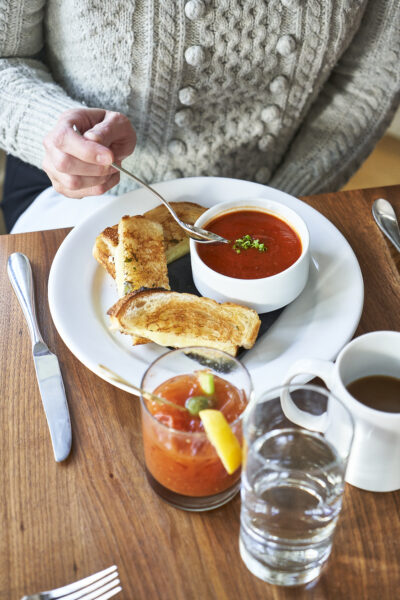 In the few short years that I have been reviewing Litchfield restaurants I have been increasingly impressed with the quality and variety of food coming out of their kitchens. And while there are many favorites that have continued to dazzle over the years, the purpose of this piece is to celebrate the three winners of Litchfield Magazine's Best New Restaurants 2023. Despite the number of well-deserving new eateries, the top three as chosen by popular vote are, in alphabetical order, Frank in Cornwall, Good Eats in New Milford, and Materia in Bantam.
I had the pleasure of reviewing Frank earlier this year for our annual food issue. Frank's eponymous owner Frank Way has created a much-needed casual dining spot in the heart of Cornwall. Cornwall is hardly a food desert, of course. The superb French restaurant RSVP has been attracting gourmet diners for years, but reservations are hard to obtain and it is closed for most of the winter. Frank, on the other hand, is open all year, is more low-key, and its outdoor patio overlooking the Housatonic is the perfect spot in summer to grab an al fresco drink or a burger (and not just any burger; one sourced from a local farm and served with pickled red onion and a slightly spicy homemade heirloom tomato jam). Equally delicious are the Neapolitan-style pizzas, fish and chips, buttermilk-brined chicken and rich Devil's food cake.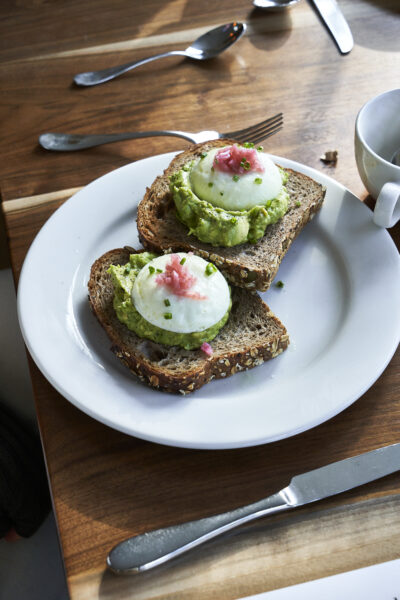 While I have not had the pleasure to formally review Good Eats yet, I have had a chance to eat there and it's easy to see why it has become a local favorite. Located on the site of the old Dagwood's on Kent Road, executive chef Kevin Deluca offers his spin on classic American comfort food—think burgers, wings, N.Y. strip, mac & cheese, etc., but with a nice little kick. The wings, for example, are made with roasted shishito peppers, tomatoes, and come with a choice of plain, sriracha hot, or hoisin bbq sauces. The selection of local drafts is also one of the best in the area and features beers from Kent Falls, Outer Light, and Counter Weight—as well as a nice selection of specialty cocktails from mixologist Johnny Torres.
It comes as no surprise that readers voted for Materia. Since it opened late last year David Di Stasi's cooking continues to wow his customers. Di Stasi, who trained at the legendary Le Bernardin in New York and spent years cooking in Tuscany, is cooking arguably some of the finest Italian cuisine in Connecticut, if not all of New England. A Watertown native, he knows the Northwest Corner well and prides himself on sourcing from local farms. "Everything we do here is seasonal," he says. "That was something I learned in Italy. When you use the best ingredients you don't need to make food complicated. Fresh pasta, fresh ragu, and fresh herbs. Who needs more than that?" The emphasis on the best ingredients is the basis of the restaurant's name. "La Materia Prima is Italian for the best raw materials. That's what we are all about here. Keep it simple but delicious. So it's a real honor to have been recognized by Litchfield Magazine. My thanks to all our supporters who voted for us."