In the '70s, Sherman Haight created Connecticut's first winery on historic Chestnut Hill. Now, vintner Jacques Van der Vyver is making sublime wines for the Haight-Brown label in Litchfield: what a long cool trip it's been.
When most people think of American wine regions, they think Napa, Sonoma, and maybe even Washington State. But did you know that some excellent wines are produced right here in Litchfield County? Our Northwest corner is home to about 10 wineries, and we had the pleasure of visiting one of them—Haight-Brown Vineyards in Litchfield.
On a recent cold Sunday afternoon, the tasting room at the Haight-Brown winery was buzzing with conversation and laughter. All of the bars in the room were filled, and more guests were enjoying their glasses of wine at small tables situated near the warmth of the fireplace. The scene was casual and relaxed, and the wines were exquisite.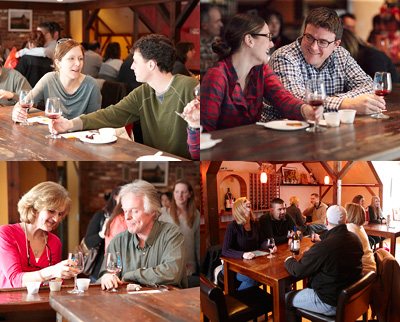 In 1975, Sherman Haight established Haight Vineyard Inc. as the first vineyard in Connecticut to successfully produce Chardonnay and Riesling. A year later, Sherman contracted an architect to build a large Tudor style winery on top of Chestnut Hill in Litchfield. Sherman petitioned the state to create legislation recognizing farm wineries in Connecticut and as a result, the structure and the surrounding vineyards became Haight Vineyard, the first vineyard to have an established winery in the state of Connecticut.
In 2007, Amy Senew and Courtney Brown purchased Haight Vineyards and promised to uphold the tradition Sherman Haight had begun. The winery was renamed Haight-Brown Vineyard to keep Sherman's legacy. Not long ago, the winery hired a new winemaker, Jacques Van der Vyver, and it's been going strong ever since.
Haight-Brown Vineyard owns and leases over twenty acres for its winery and vineyards. Its vines produce lots of different wine grapes, including Chardonnay, Chardonelle, Marechal Foch, Dechaunoc, Marquette, and Seyval Blanc. Its current growing capacity has the ability to produce yields upwards of thirty-five tons annually, or 3,000 cases. The wines produced at the winery are Chardonnay, Covertside White, Riesling, Railway White, Nouveau Foch, Picnic Red, Morning Harvest, Big Red, Apple Crannie, Strawberry Bliss, and an old New England tradition, Honey Nut Apple.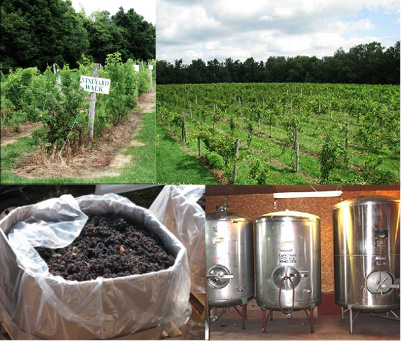 The apple juice used to make their Honey-Nut Apple comes from March Farms. They ferment it, and add sugar, honey, and cinnamon, which makes it a great dessert wine. It can even be heated up in a crock-pot. Their other apple brand, Apple Crannie, is made with apple wine and cranberry concentrate. It is a bit tarter as more acidity cuts through the sweetness. This is more of a summer wine.
Picnic Red is a low-alcohol, entry-level red. The fruit is picked riper which makes for a tasty, fruity wine—great for new wine drinkers and for making sangria. It's best when served chilled.
Strawberry Bliss is an organic Riesling with a festive flavor that's an ideal match for outings and picnics. Its alcohol content is lower than some of the other wines.
Railway White is a Sayval Blanc hybrid, sister of Sauvignon Blanc. The flavor is more green, a dark green like New Zealand wine. Railway White is served on the Thomaston train, a one-hour event. See their website for more information.
Easy-drinking Covertside is made with some of the same grapes as Railway White, but fermentation is stopped early to yield lighter notes: Perfect for new wine drinkers.
Haight-Brown Reisling is made in a dryer style and has a nice acidity to it. It is the winemaker's favorite.
The Chardonnay is fermented in stainless-steel instead of oak, which makes it crisp and gives it a linear taste.
The blends that create Morning Harvest change every year. Made with darker fruit, this wine has a rich flavor with notes of plum, and hints of chocolate from the American oak it is aged in.
Big Red is a Sonoma-style cabernet. Higher in alcohol (15%), it is sophisticated, elegant and restrained. It is a little more sophisticated.
The Haight-Brown Vineyard sits on historic Chestnut Hill, just one mile east of Litchfield Center. The tasting room includes a custom built wine bar for conducting wine tastings guided by the knowledgeable and friendly staff. There is an upstairs patio and downstairs terrace for sipping wine on lazy summer days, and two stone fireplaces for lingering during chilly ones. There is also a picnic grove (for those who choose to bring their own food and purchase Haight-Brown wines), a cheese nook and retail area, as well as several private rooms for a more intimate tasting or private party affair.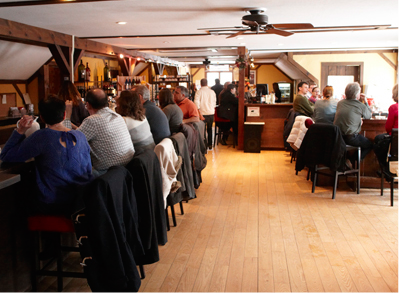 The vineyard's winemaker, Jacques van der Vyver, is from Cape Town. As a boy, he loved to go with his father to site meetings associated with the construction of some of South Africa's top wineries. "I have fond memories of running between tanks and getting rides on the forklift at Flagstone Winery, in South Africa." This boyhood fascination led Jacques to pursue degrees in viticulture and oenology (the study of vineyard management and winemaking respectively). Jacques completed his first vintage at Flagstone and went on to work at Tokara Estate; Boordy Vineyards in Baltimore, Maryland; Steenberg Vineyards, Joostenberg and Waterkloof Winery. Jacques often does cellar tours and occasionally hosts winemaker dinners, when he is not out in the vineyards tending to the grapes.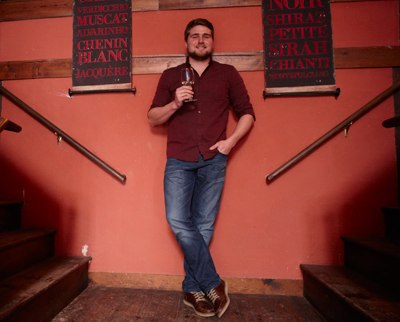 And how does a winemaker spend his days? From cellar management to trellis maintenance, it's hands-on work. Things really get going in April—the start of the growing season—when Jacques and his staff will often work 12-hour days. It's a very intense period in which weather plays a big role, plans can change at the last minute, and there is never-ending stress until the fruit is picked in October. Then it is time for the Harvest Festival, wine-tasting, and celebration.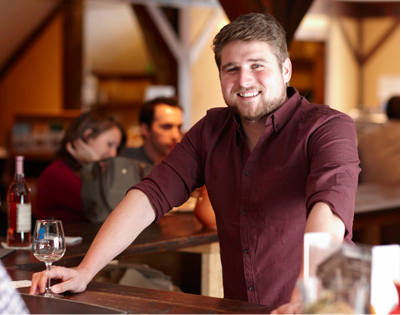 Like Jacques, the owners of Haight-Brown have a passion for wine and want to make it accessible and understandable in layman's terms: Visitors to the vineyard and wine lovers of all levels can learn about growing grapes and producing wine. Combining education with fun has made Haight-Brown a destination not only for tourists but also for locals who enjoy socializing at the winery.
Tastings of the entire wine portfolio are available whenever the winery is open. A basic wine tasting of the entire selection of wines is $9 and allows you to take a signature Haight-Brown Vineyard glass home with you. Wine and chocolate tastings, wine and cheese tastings and full tastings of wine, cheese and chocolates are also available at $12, $14 and $16 respectively. The winery offers three Chocolate Tastings: Salty almond chocolate with Covert (sweeter, darker wine); Peruvian dark chocolate is paired with Morning Harvest; and Big Red is paired with Aztec Spice dark chocolate (made with cayenne spice).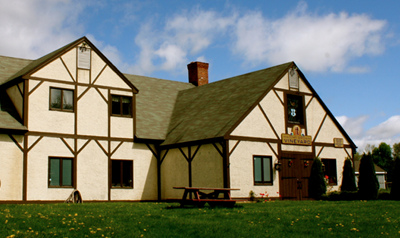 The Farm Shop sells gift items, gourmet food, and has a food-sampling center. The winery also offers personalized wine labels, which make a great gift.
Haight-Brown Vineyard participates in the Connecticut Wine Trail, where one can plan a visit to the state's fine wineries. 
From January through March, the winery is open on Friday, Saturday and Sunday, 12-6pm. Last tasting is 30 minute prior to closing.  In April, the winery is open Thursday through Sunday, 12-6pm. In May, it is open Wednesday through Sunday, 12-6pm. From June to October, the winery is open Monday to Sunday, 12-6pm. And in November and December, it is open Thursday to Sunday, 12-6pm. Store purchases may be made up until closing.
To order wines, email the manager, Carrie Du Pont-Roy, or call 860.567.4045. 
Wine Prices: Chardonnay   $16.98, Morning Harvest $19.98, Railway White  $14.98, Big Red $19.98, Covertside White $14.98, Honey Nut Apple $15.98, Riesling  $16.98, AppleCrannie $16.98, Picnic Red $15.98.  
Haight-Brown Vineyards, 29 Chestnut Hill Road in Litchfield. 860-567-4045 or [email protected] www.haightvineyards.com