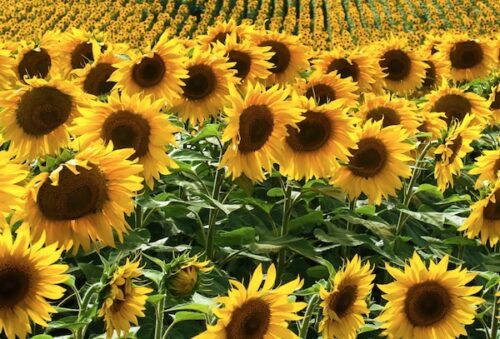 August 7th - 23rd , 2020
The Farm's First Annual Sunflower Festival
Discover some peace from this world's challenging times in our tranquil sunflower field. Wander through our 18 varieties of exquisite sunflowers thriving across four acres. These sunflowers are an array of brilliant colors: reds, yellows, cream, white, orange, and even green. This fulfilling two hour experience culminates in your choice of cutting one of the beautiful blossoms discovered on your walk to take home.
August 7th – 23rd , 2020
Friday 10 am – 6 pm
Saturday 10 am – 6 pm
Sunday 10 am- 6 pm
Digital Tickets Available Below.
We HIGHLY ENCOURAGE all tickets to be purchased online below at a reduced price!
Questions can be directed to 203-263-4550 ext 2 or customerservice@thefarmwoodbury.com
thefarmwoodburyct.ticketspice.com/the-farms-sunflower-festival