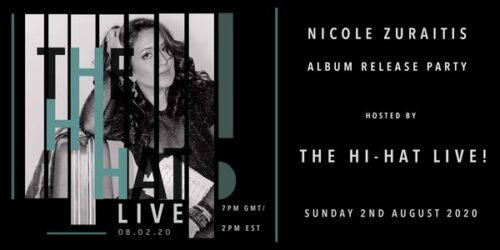 August 2, 2020
Nicole Zuraitis Virtual Album Release
Tune in to the virtual album release of Grammy®-Nominated Connecticut native vocalist, songwriter, and pianist Nicole Zuraitis as she celebrates her 4th album as a bandleader, ALL WANDERING HEARTS (DotTime Records).
Get your ticket here: www.eventbrite.com/e/113503187088
A sliding scale ticket option is available. Please click on the link above to access these tickets.
Note that the concert starts at 2:00 PM EST
"A heart as big as her remarkable voice" — JAZZ POLICE
Nicole Zuraitis will be joined by her Grammy Nominated husband and drummer Dan Pugach, and Israeli born virtuoso guitarist Idan Morim.
Nicole and Dan currently reside in Connecticut.