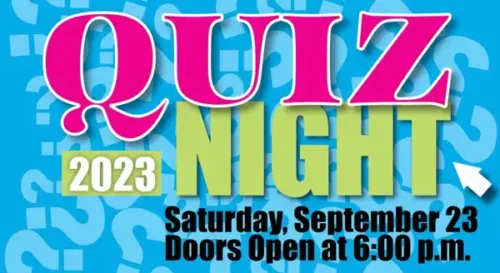 September 23, 2023
Kent Quiz Night
Form a team of 4 and give it a name!
$50 per team (we strongly encourage preregistration) or $60 at the door. All teams must bring a bottle of wine. All proceeds go to Kent Memorial Library.
For further information, call the Library at 860.927.3761 or email [email protected]. Must be 18 years of age or above.
Kent Firehouse
28 Maple Street
Kent, CT 06757