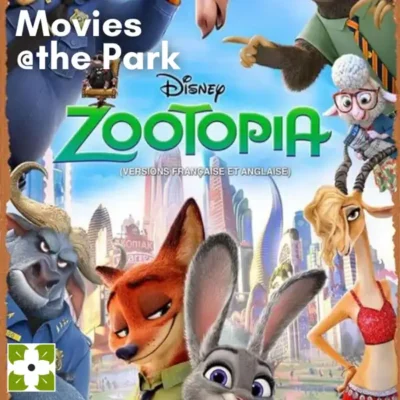 November 24, 2023
Family Movie: Zootopia
Join us at The Judy Black Memorial Park and Gardens in Washington Depot, CT the day after Thanksgiving for a family movie on Friday, November 24 at 4 pm! We'll be showing "Zootopia," sponsored by National Iron Bank (who will be providing popcorn).
In this 2016 animated film, the city of Zootopia is a mammal metropolis where various animals live and thrive. When Judy Hopps (Ginnifer Goodwin) becomes the first rabbit to join the police force, she quickly learns how tough it is to enforce the law. Determined to prove herself, Judy jumps at the opportunity to solve a mysterious case. Unfortunately, that means working with Nick Wilde (Jason Bateman), a wily fox who makes her job even harder.
A special thank you to the Gunn Memorial Library for their contribution in presenting this movie.
This event is free and open to the public. Note that the rating for this film is PG.
The Judy Black Memorial Park and Gardens
One Green Hill Road
Washington Depot, CT 06794